I've been doing some trials of shibori dyeing with Procion dyes, prior to doing some indigo dyeing with Ann.  I have also been researching methods of dyeing before my trip to Japan next month when I intend going to Arimatsu.
I first tried the spiderweb method, pinching and folding the fabric, then wrapping with threads.  It is very difficult to get the circles regular and really close to each other.  The first is on white fabric, using magenta and orange dye.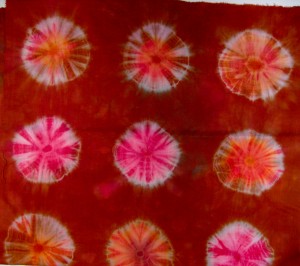 The second is same colour dyes, but I then overdyed with yellow mixed with a little orange.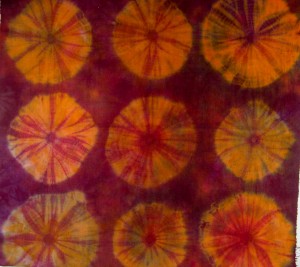 The third uses magenta and turquoise dyes over a piece of mid blue previously dyed fabric.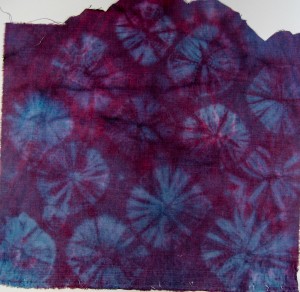 The following attempts the larch pattern, stitching semi-circular shapes across folded panels of fabric and pulling the threads tight.  I obviously didn't pull the threads tight enough, as there should be more white showing with a better defined image.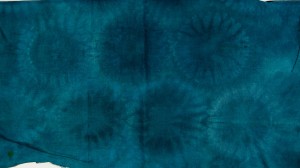 Here, the fabric is folded again and straight stitches sewn over the fold.  Again, not enough definition.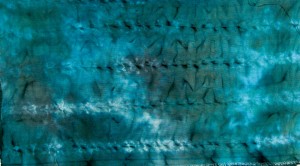 In the following two pieces, the fabric was folded into triangles and wrapped around a pole for dyeing.  I'm really pleased with these.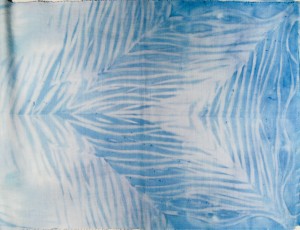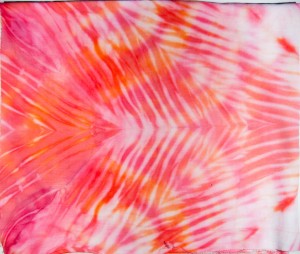 Here I folded the fabric into strips, wrapped it around a length of fat cord and tied it tightly. The first is on cotton, the second on silk.  These have worked well too.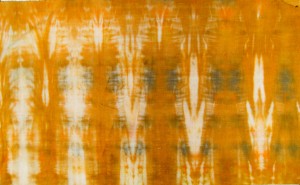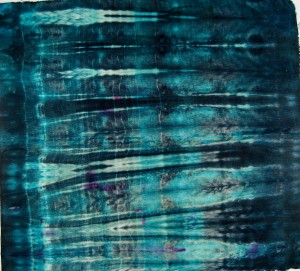 Finally, I experimented with Itajime.  This was just a piece of scrap cotton which was folded once lengthways and then into triangles, clamped with rectangular blocks.

The following were done on Japanese paper, clamped with triangular blocks.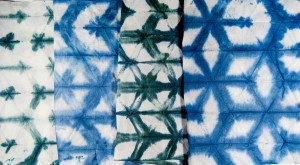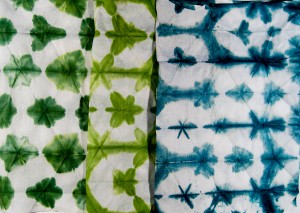 The pattern you obtain depends on which areas you put in the dye.  I can't quite achieve the snowflake pattern which is so beautiful, but I'm hoping my trip to Japan will improve my execution.