There are so many inspirational vidoes out there on You Tube – I have been particularly inspired recently by Sanda Reynolds and Marta of Maremi Small Art.
I found an old French book of my mother's, full of notes, which she had obviously used for teaching and I thought it would make the perfect Art Journal.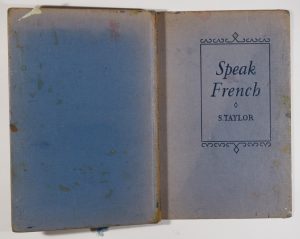 I will do something with the cover and will probably have to enlarge the spine as there is now a lot more bulk to the pages.
The first few pages: