I was feeling a bit daunted and uninspired so I did some reading, in particular Maggie Grey's books and did a bit more experimenting.  It's amazing what you can do with nappy liners!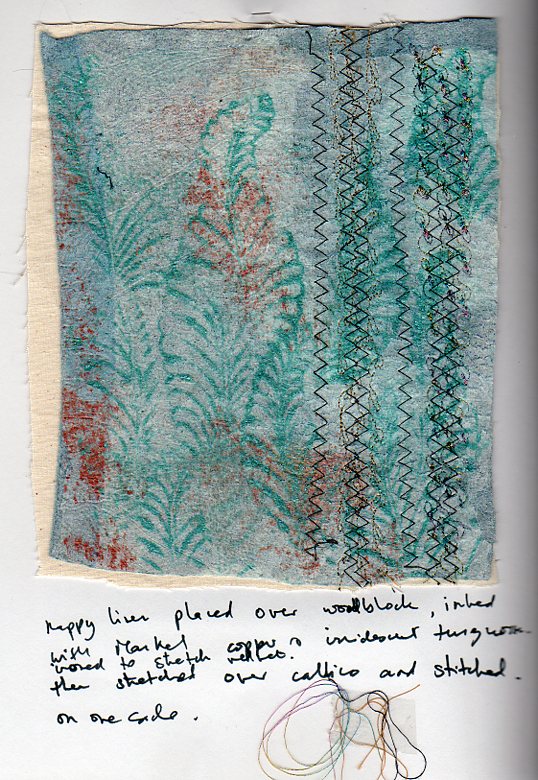 My first idea with the silk rods was to roll them up as an edging  and then stitch but it didn't look right so I cut the ends in to triangles as shown below.
I think that distressing newspaper has great potential, it creates lovely texture.