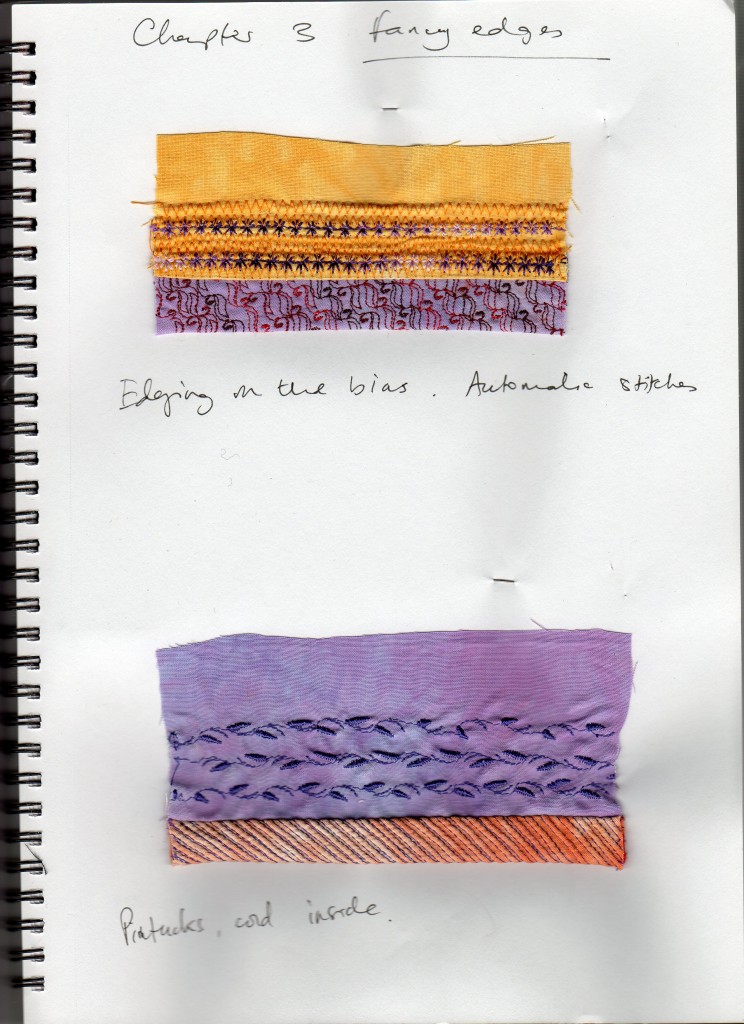 Both the above samples stitched using hand-dyed cotton.
I found the burnt edges more difficult, getting the amount of burning just right.  I don't feel the pieces below are totally successful – cutting might have been better in the 2 bottom samples.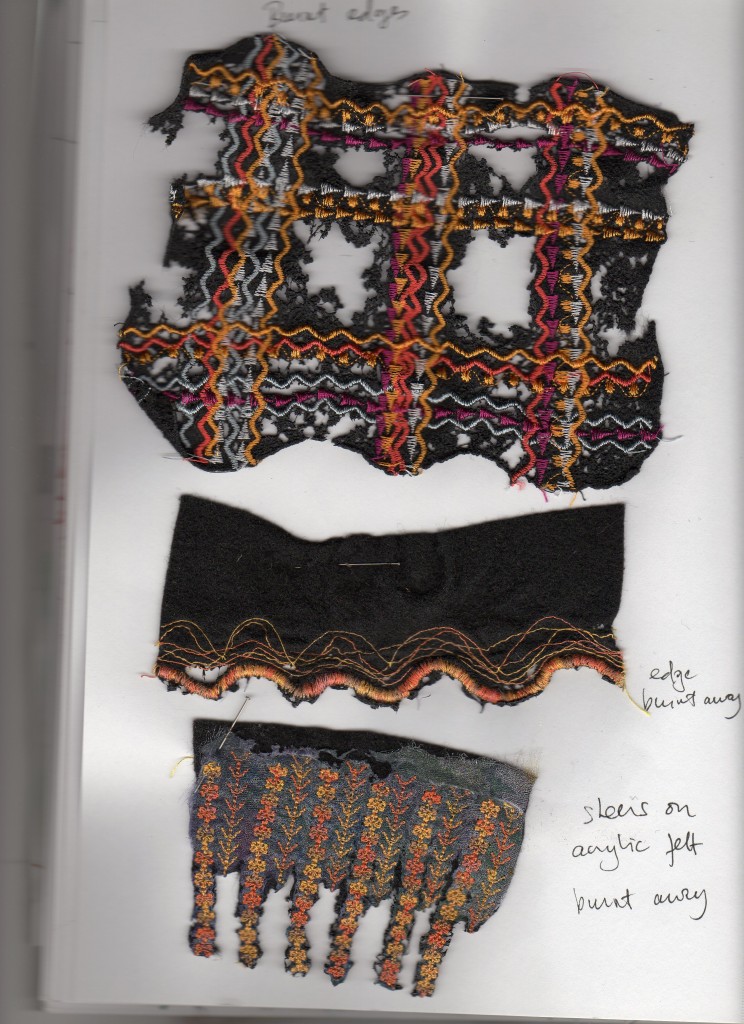 Burning the sheers away in places below works better.  This is on a background of furnishing fabric.  The bottom two samples use leather cord for the edging.  I don't have an edging foot, so had to do it by eye and cut away the surplus fabric.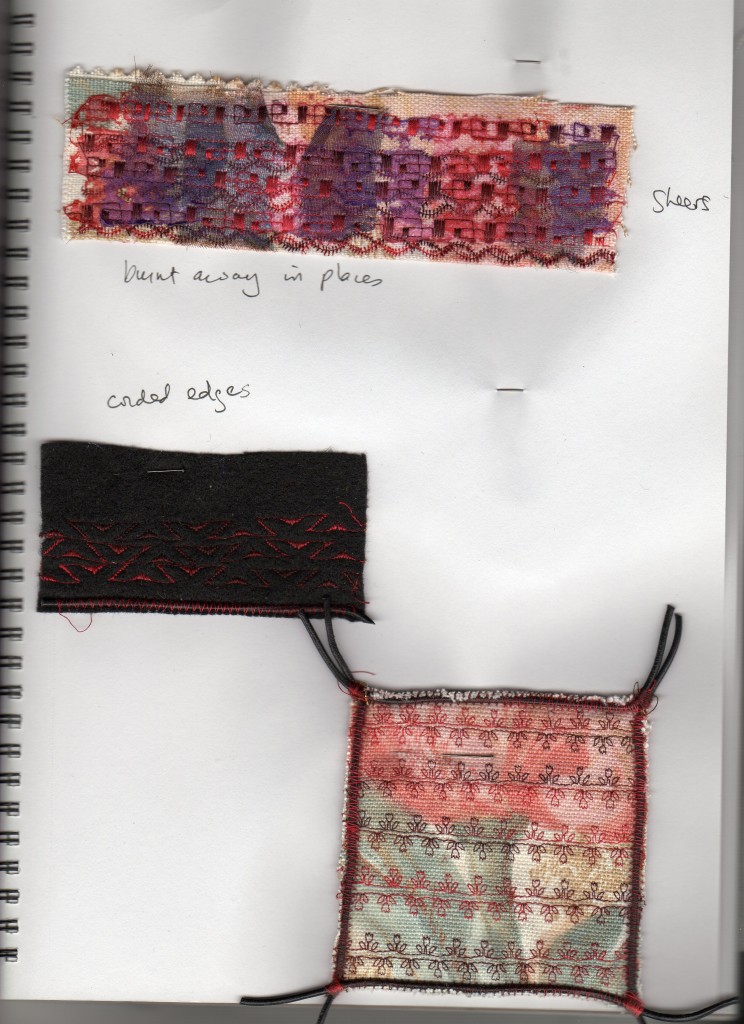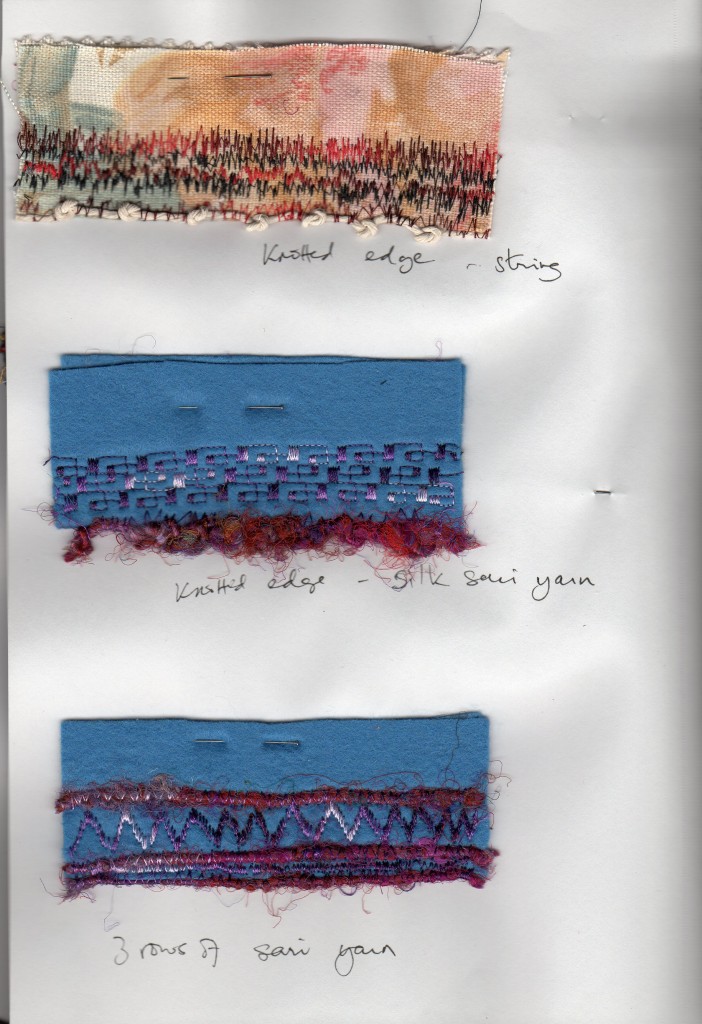 Below, the thin  wire works much better than the thicker one – it is easier to manipulate and the fabric does  ot distort as much.  Scrim is perhaps not quite solid enough as a fabric for lettuce edges – I need to search out something else.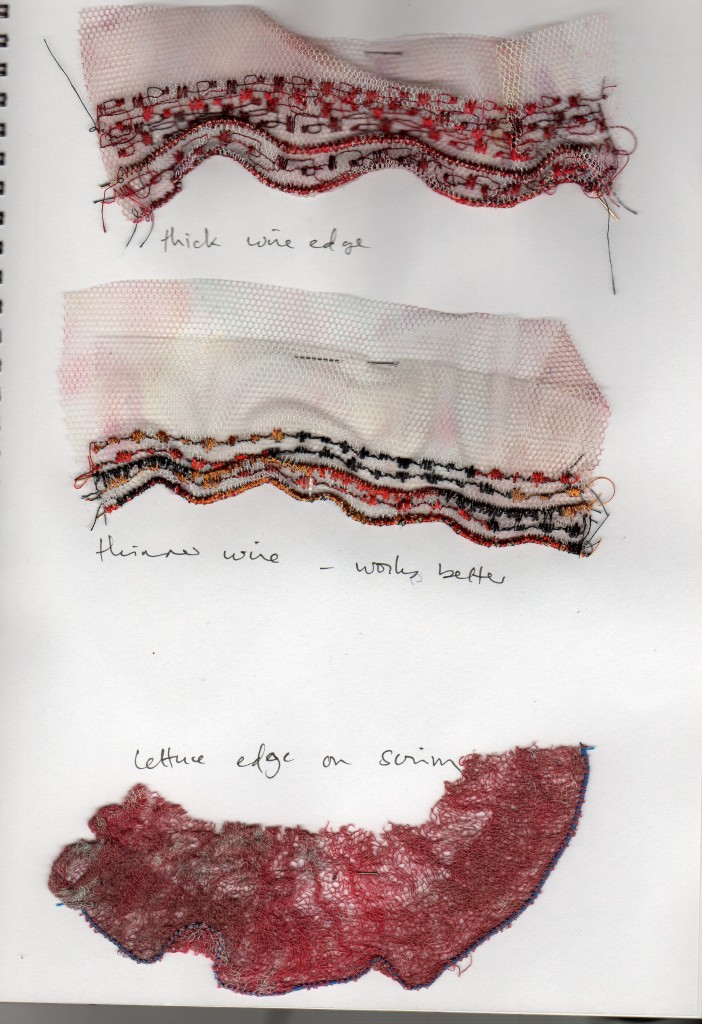 The first sample below doesn't work very well – my idea was to have a band of several strips running along the edge, but burning  away has made strips too stiff.
In the second sample, stitching on  to thermogauze and burning it away has made the edging too delicate so that it has started to disintegrate.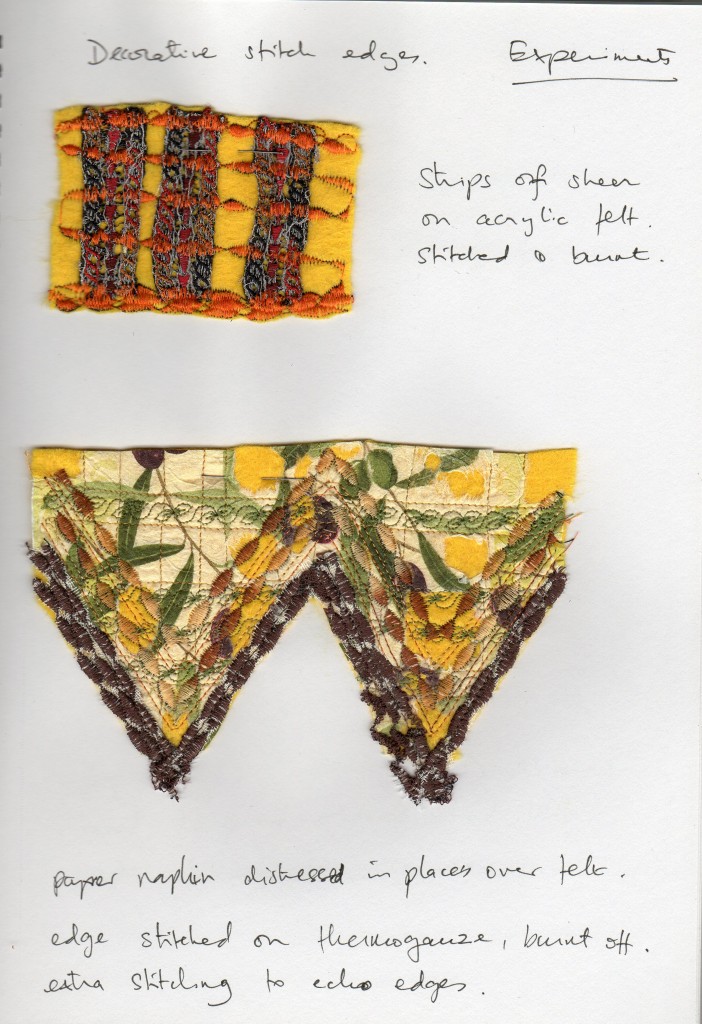 Below, the thermogauze stitched edge is not sufficiently strong to stand out enough.  The double paper edge works better.