Having been on a day's workshop at Hawkwood College with Babs Behan, on which we used flowers from the garden to print a silk scarf and being pleased withe results, I got rather carried away back home.  I mordanted silk with alum, cotton and linen with aluminium acetate which gives much better results on plant fibres.  Here are just a few of my results.  I sprayed everything with vinegar before rolling up and  all bundles were steamed.
I also printed some papers for my project on Nature Journaling with Roxanne Evans Stout. The first three are paper – mulberry paper, Japanese rice paper and Nepalese mixed fibres.
I used dahlia and rose petals, hollyhocks, mallow, anthemis tinctoria, calendula,  French marigolds, some elderberries still on the stalks, which I crushed, elderberry and rose leaves a, purple sage,  purple carrot, thinly sliced,hibiscus and ordinary teabags, plus a small quantity of iron filings.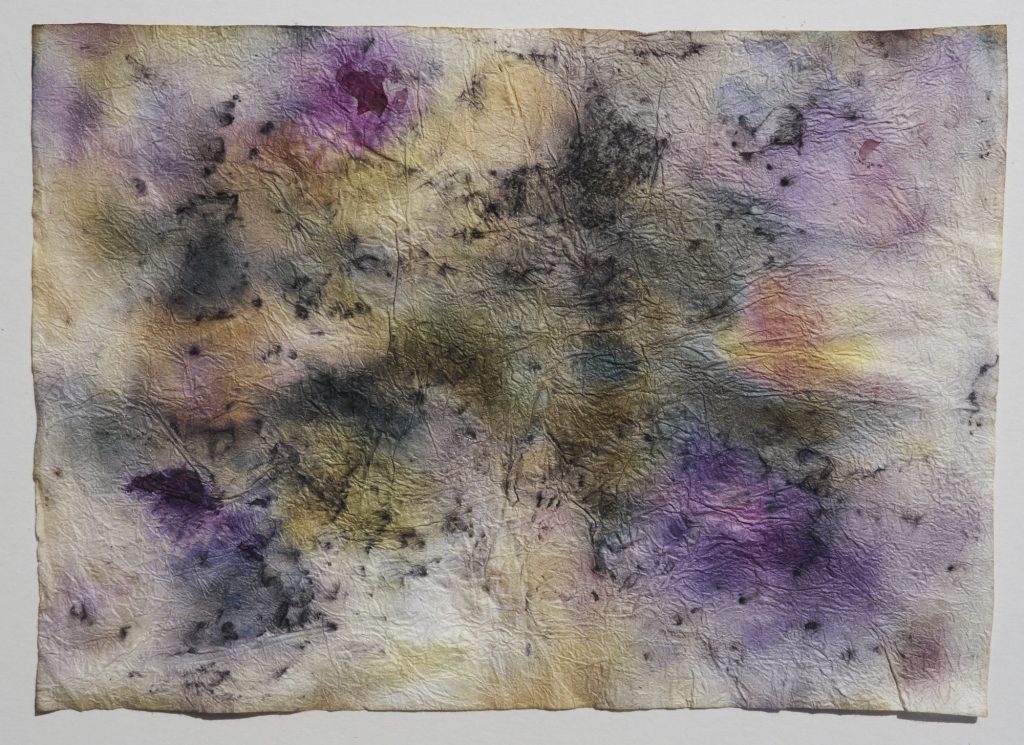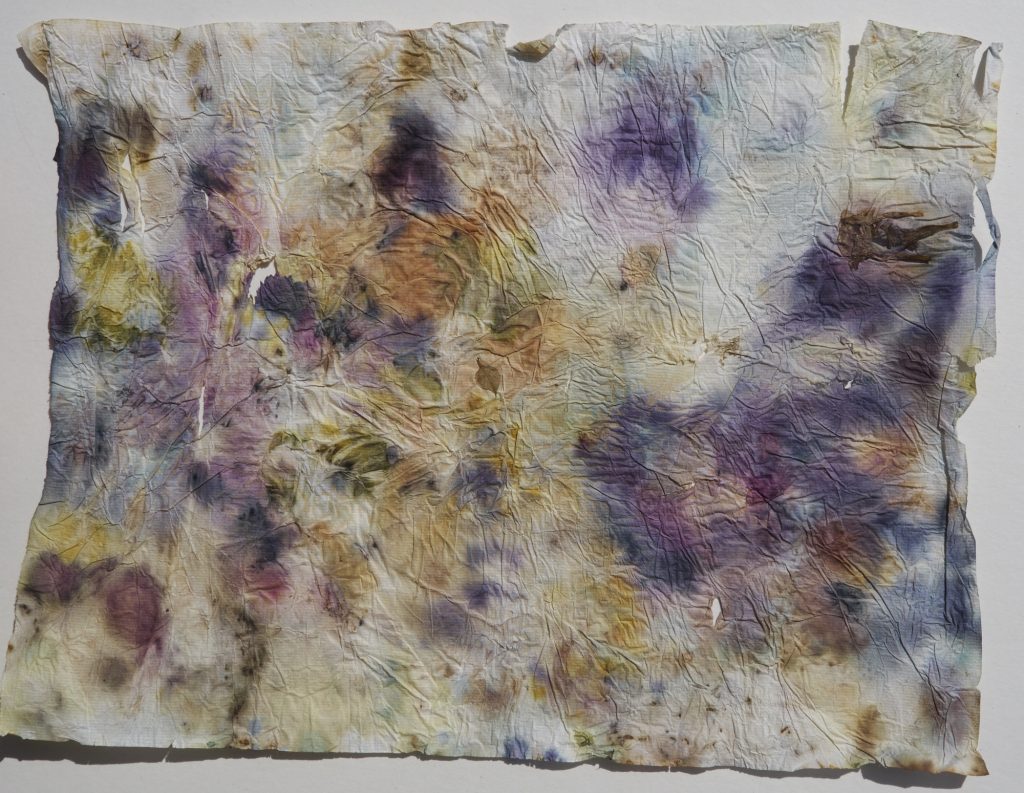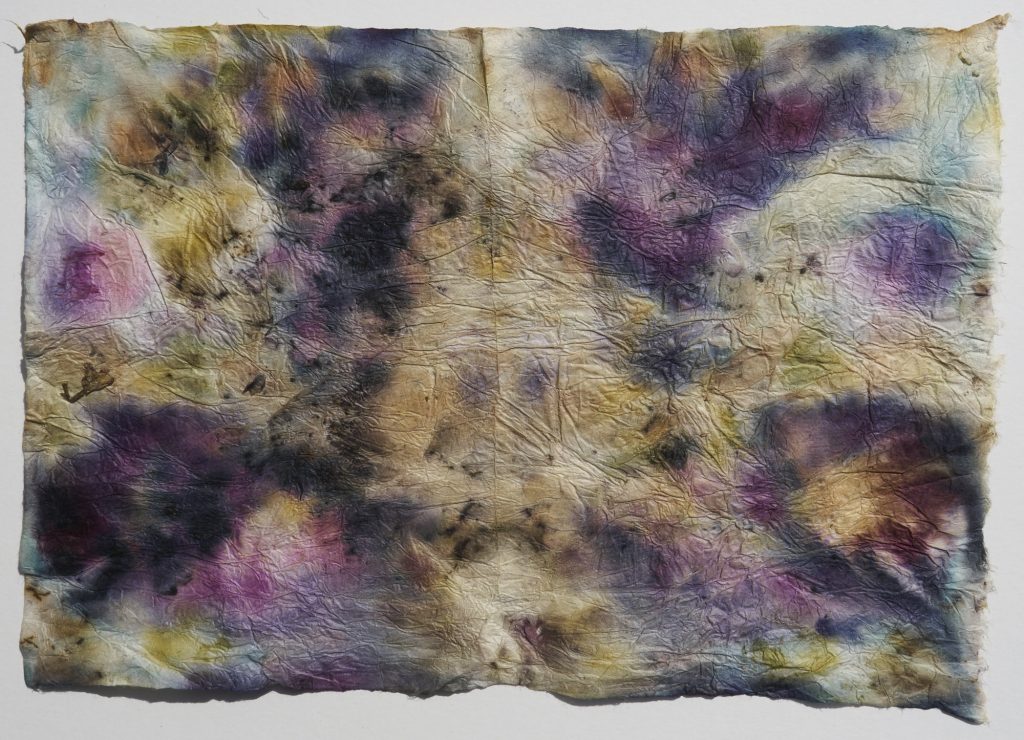 Japanese silk  which has a flower motive integrated into the cloth.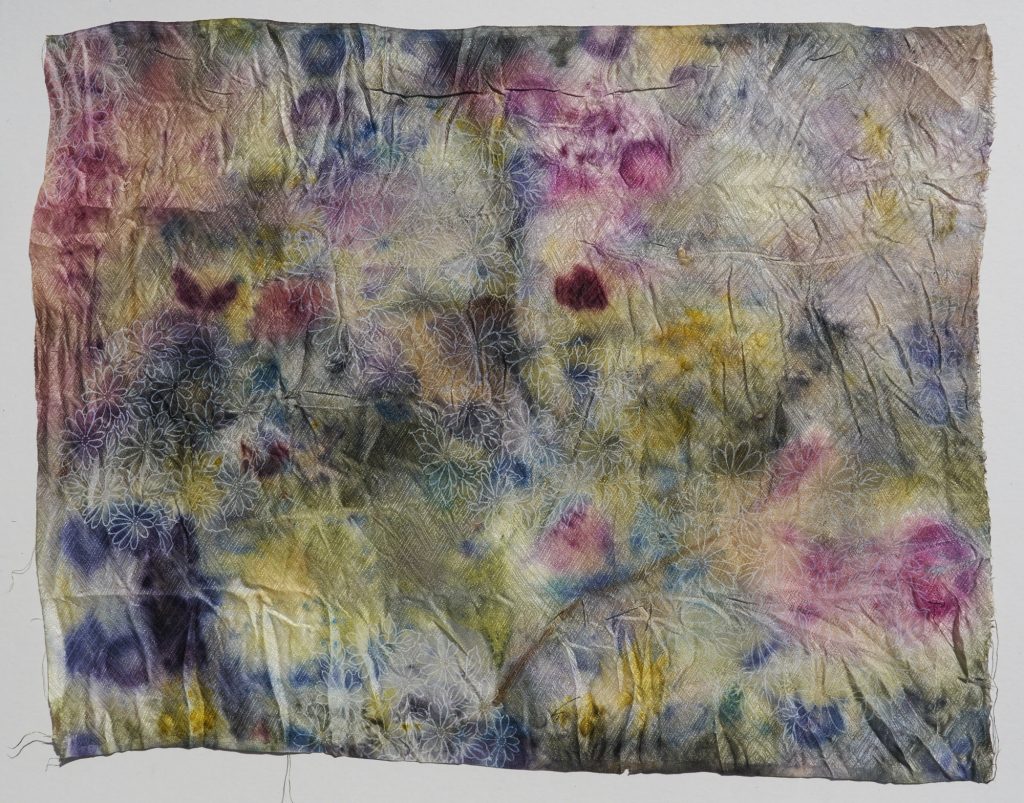 Cotton sheeting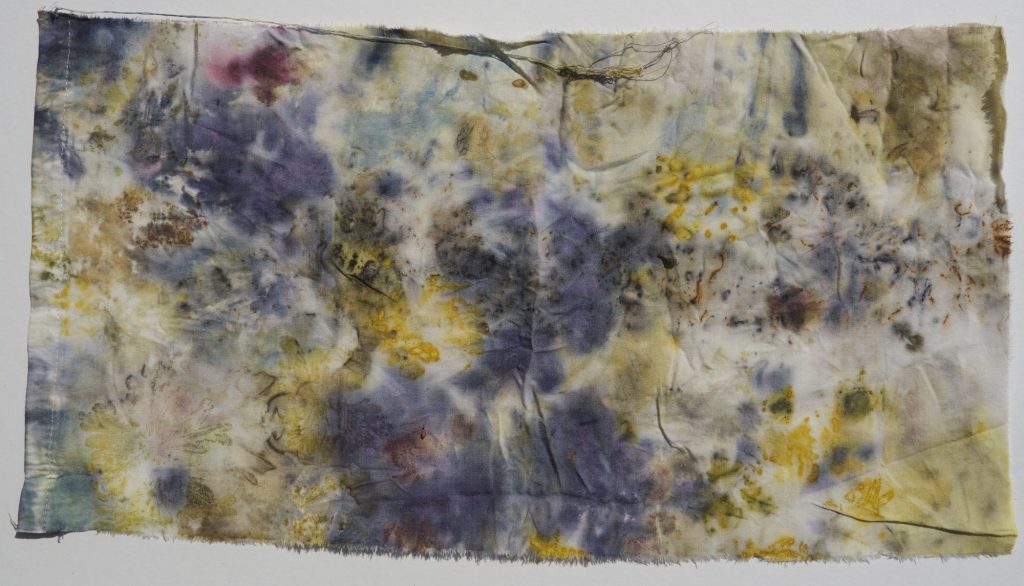 Another piece of Japanese silk.  The circular blue marks are from the purple carrot, a spectacular result.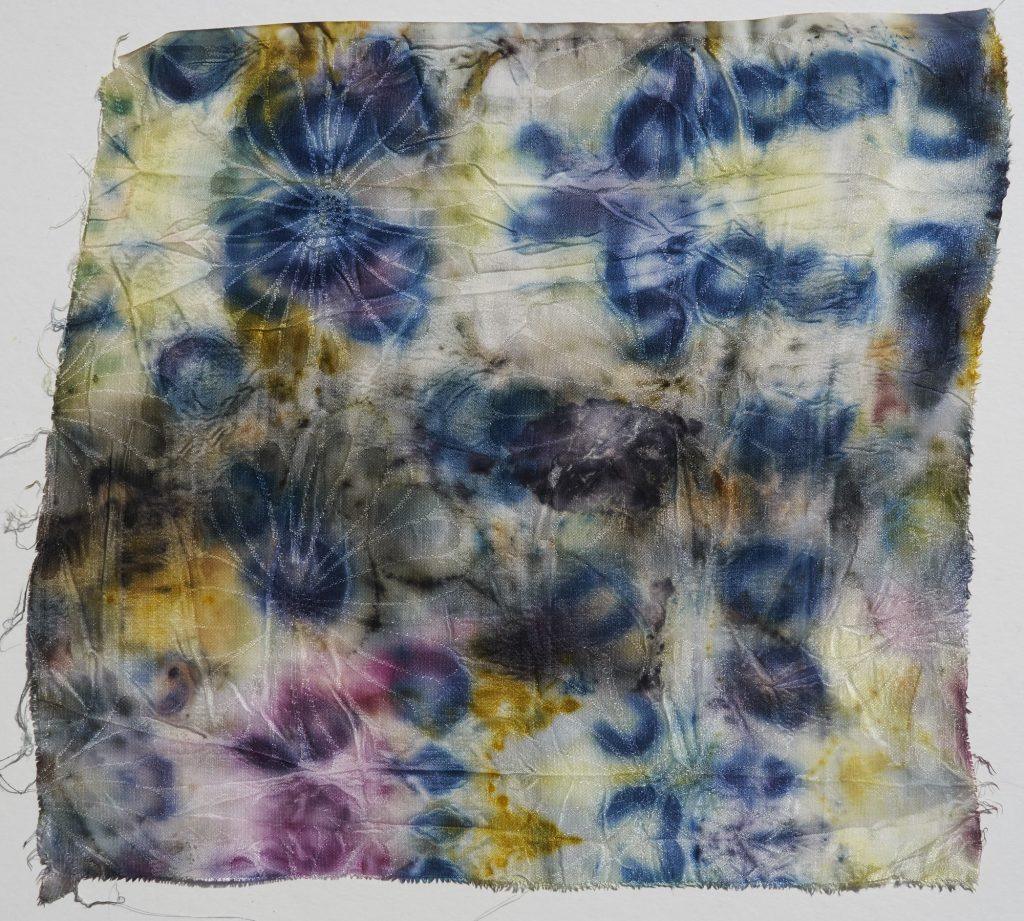 Linen.  Here the leaf marks are quite noticeable.