Last week I went to the Oxford Summer School for the Arts to do the above course.  I had a wonderful time and felt truly inspired.
The first thing we made was this little book of sample techniques.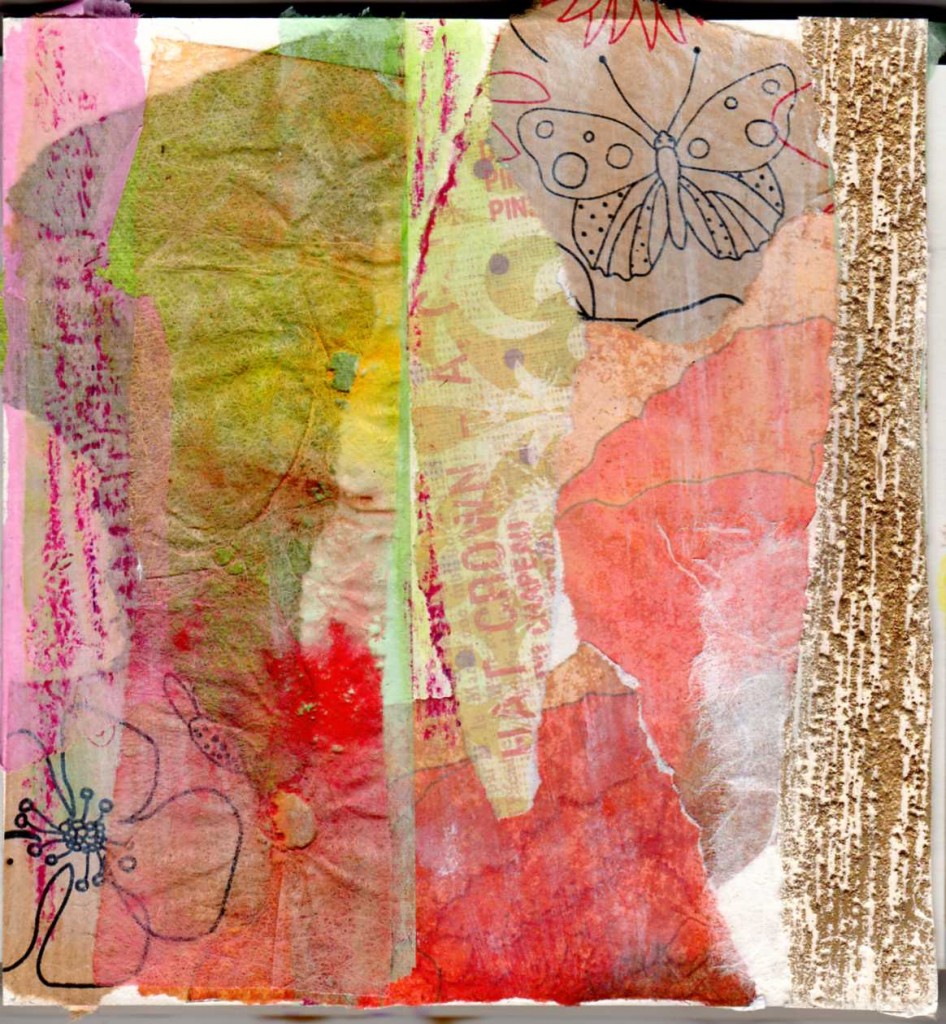 All pages covered with a diluted wash of acrylic paint.
Page 1 – Acrylic paint on a fern pressed on paper for a positive image, paint around fern for negative image.  Tissue paper glued over the image, the darker area from where the paper got wet.
Page 2 – Image drawn into polystyrene with gel pen, printed onto paper and on tissue paper on right, with plain tissue paper glued on.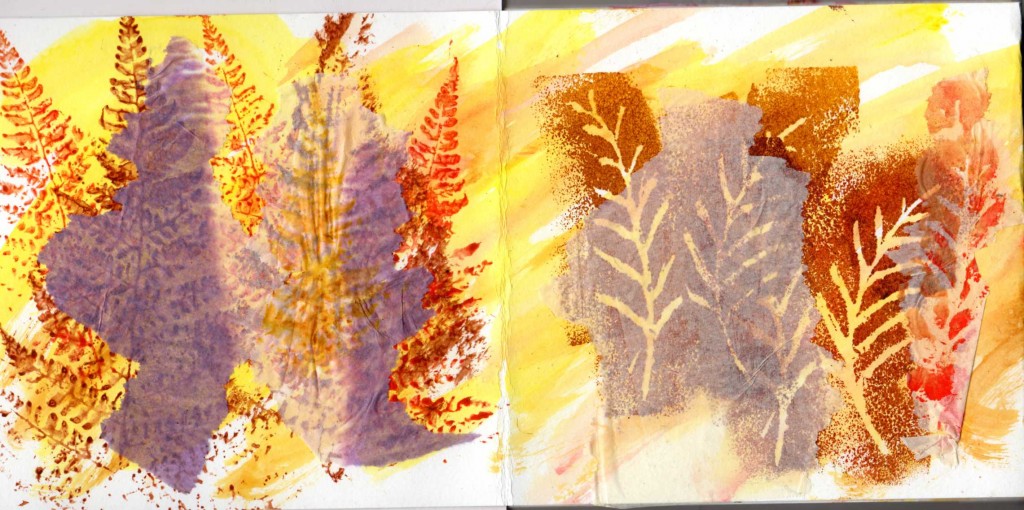 Page 3 – Funky foam print block printed on to paper, tissue paper glued on and some of this discharged with bleach on the block.
Page 4 – Monoprint.  ater based printing ink painted onto plastic sheet, drawn into.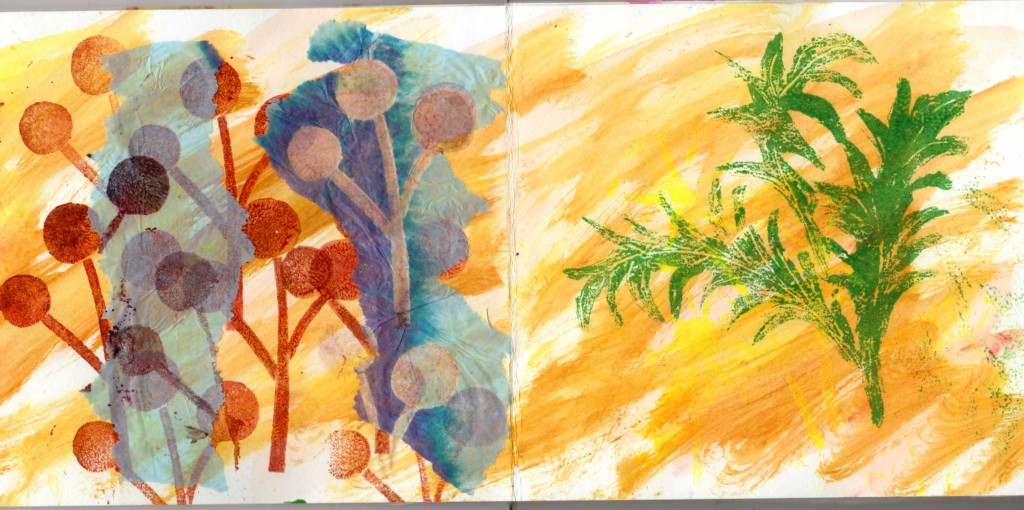 Page 5 – Collaged background of mixed papers and tissue paper, knocked back with dilute white acryllic, sponged a little for texture, then pale red acrylic splattered and dripped.
Page 6 – Various stencils (piece of lace far right), both positive and negative images which also spread onto previous page.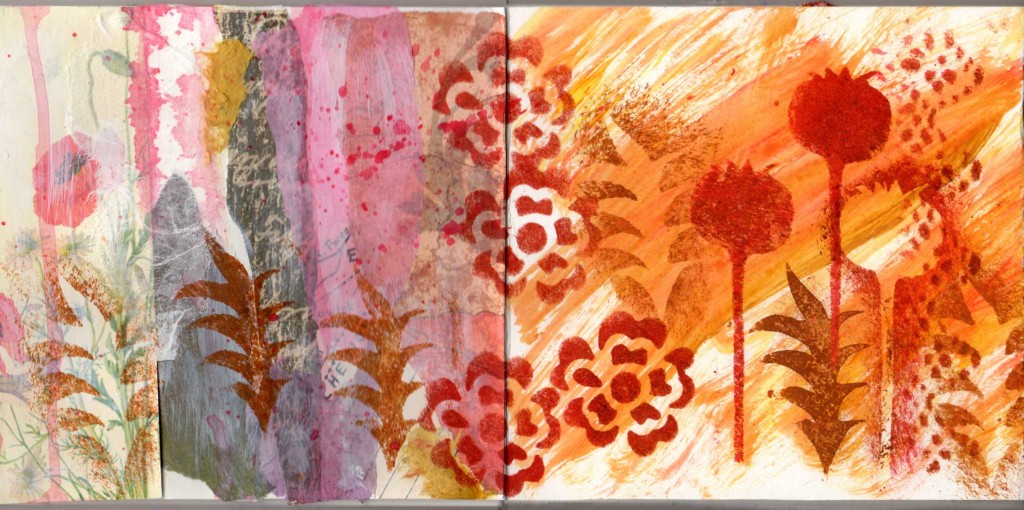 Page 7 – Oil pastels.  1) Washed over with koh-i-nor, 2) sgraffito on acrylic, 3) transfer from tracing paper – pastel rubbed hard on to tracing paper, then drawn into over page.
Page 8 –  From left to right – gold leaf rubbed onto marks made with glue pen, gold gutta, anaglypta paper painted with acrylic, rubbed with Treasure Gold.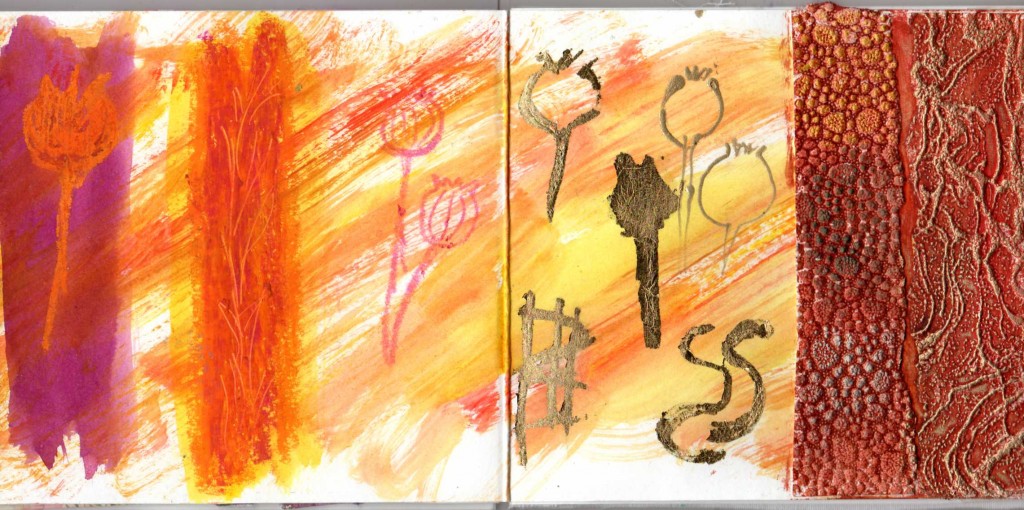 The following pages are on callico, which were then glued to the paper pages.
Page 9 – Gel transfer using inkjet print (glossy paper on left), thinner magazine print on right, plus stencils and tissue paper.
Page 10 – Tansfer print using acrylic paint on plastic sheet, left to dry then adhered to fabric with gel medium.  Plus fern print.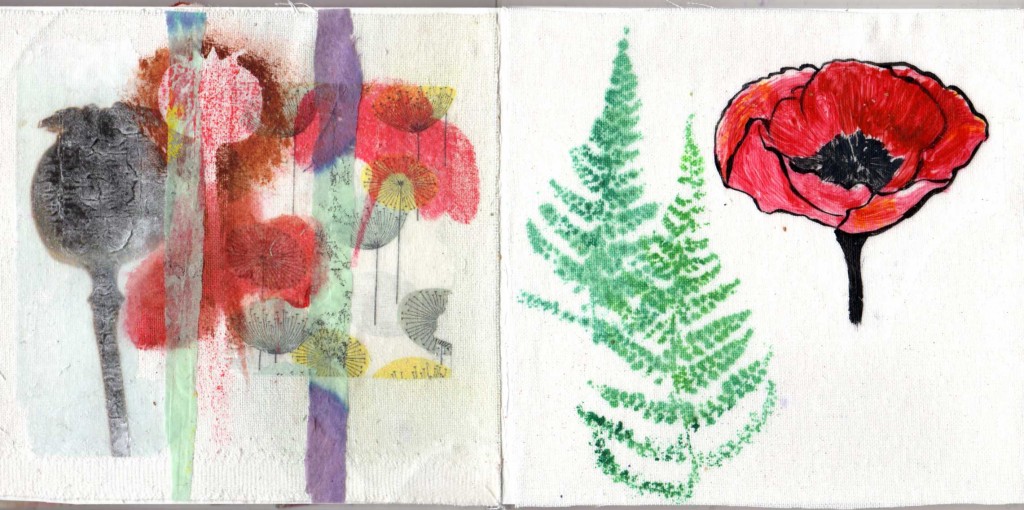 Image on T-shirt transfer paper ironed onto fabric. On the right, image drawn into transfer paper and ironed.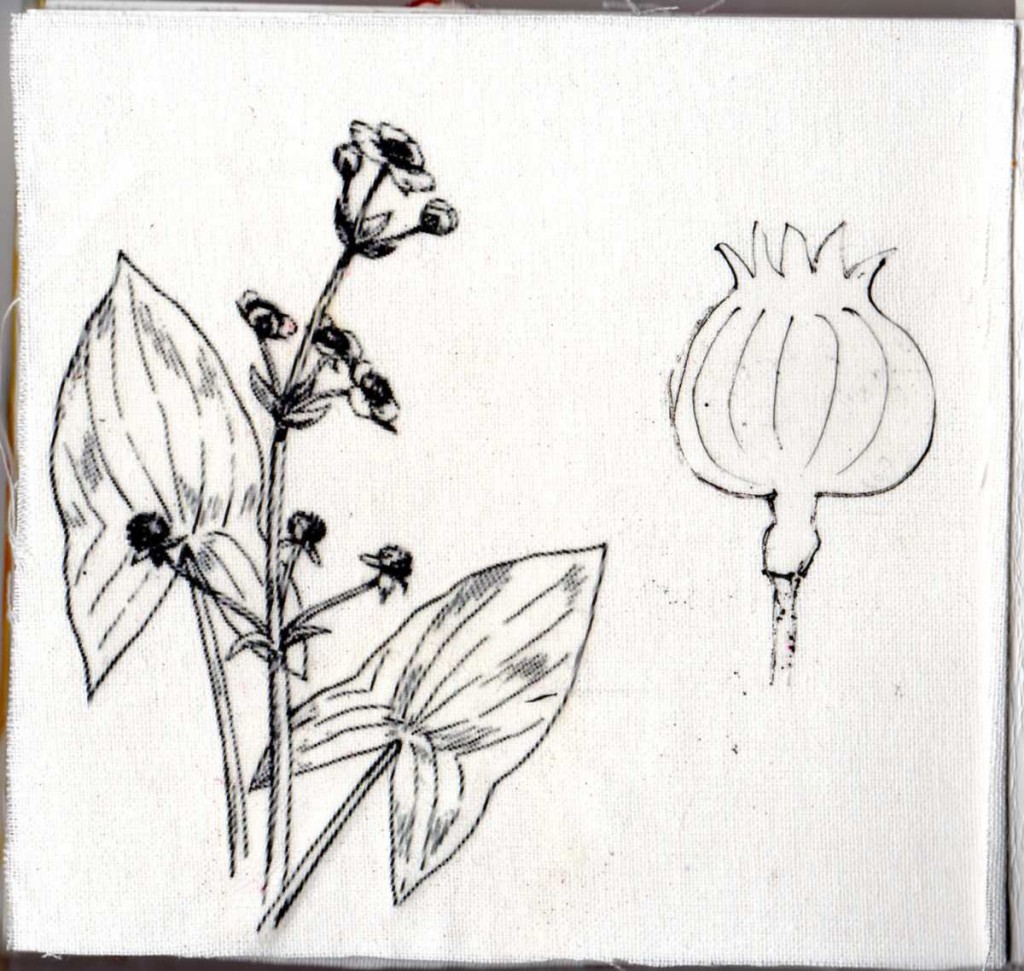 Final page is blank- technique was painting onto bondaweb and lutadur, heating the latter. There is a narrow strip of lutradur pasted onto the front cover.
The following are two monoprints.  On both,  yellow ink was painted onto the plate in the shape of the poppy seed heads and printed onto the paper.   The plate was then completely inked up with black ink. The outline of the image was traced onto tracing paper which was lined up to the original imaged and taped in place.  This was laid on the plate and the image drawn so that the ink printed onto the paper with this image.  Gentle pressure produced the surrounding smudged areas.  Leaf images were also drawn in and a couple printed on afterwards, in the second one on tissue paper that was then glued on.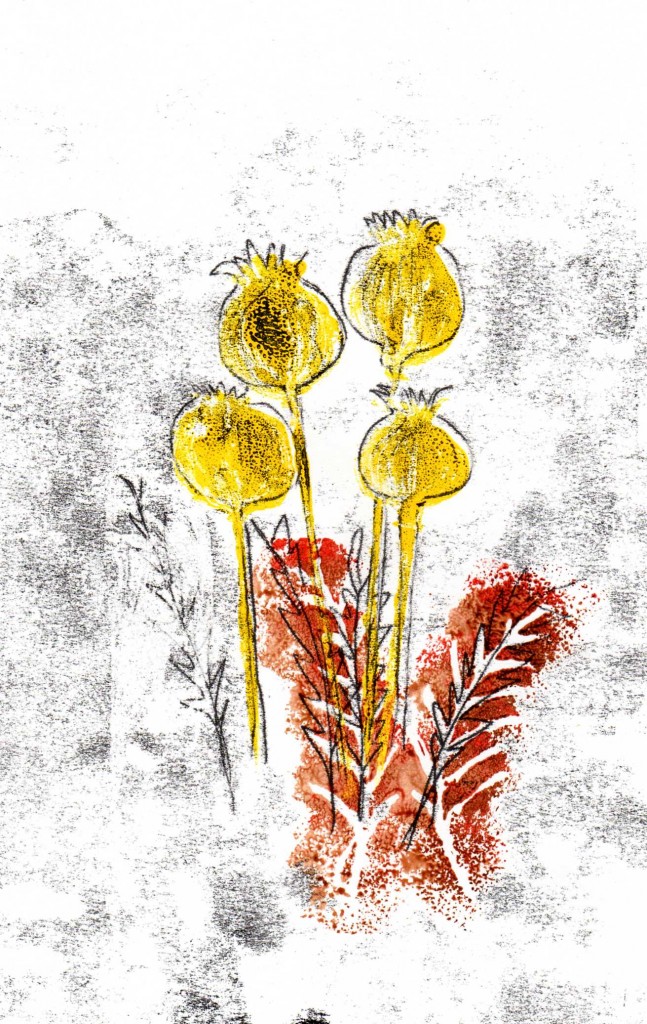 Below is part of a collaged background, using various patterned papers and tissue paper, knocked back with white acrylic, some pale red paint dripped in places.  I have the idea of a triptych with a poppy theme, going from flower buds, through flowers to seed heads.  When I get time!