I've decided to take the advice of a friend and make covers for my sketchbooks.  So here are the first two:
Strips of sari silk stitched with automatic patterns on to transfer painted pelmet vilene.  Lettering done with zigzag and the poppy seedheads filled with granite stitch.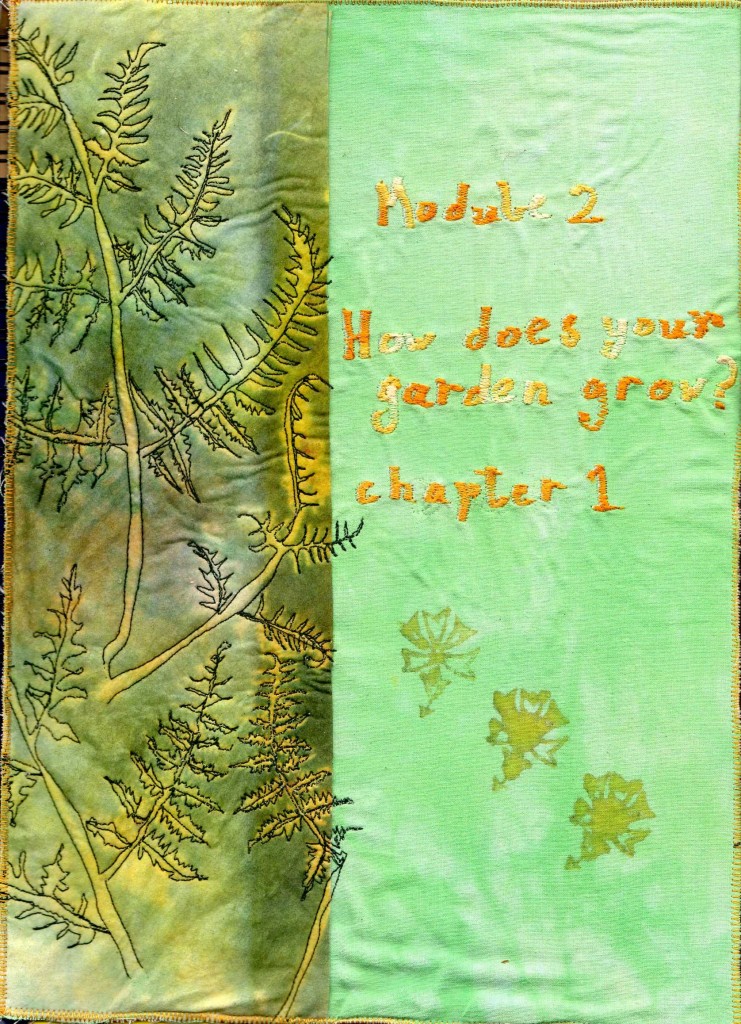 Hand dyed cotton sheeting with a piece of transfer dyed pelmet vilene on the left, using ferns as a resist and free stitching to emphasise the shapes.  Block print below lettering.
Stitching Samples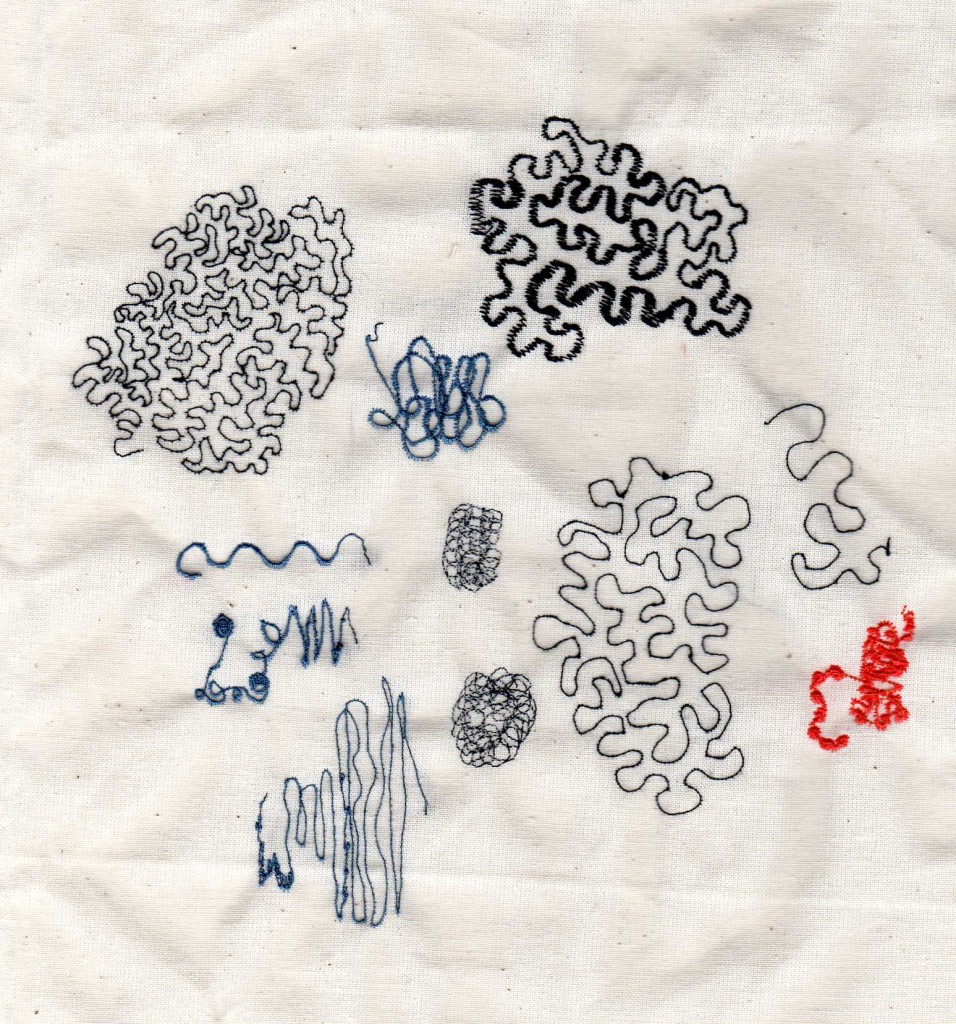 Samples of vermicelli, using both straight stitch and zigzag of different widths, granite stitch, feather stitch and whip stitch on callico, stitched in a frame.

This is on a velvet finish furnishing fabric.
Moss stitch done in a frame, on sheeting with the invisible thread removed after using stick- on interfacing on the back.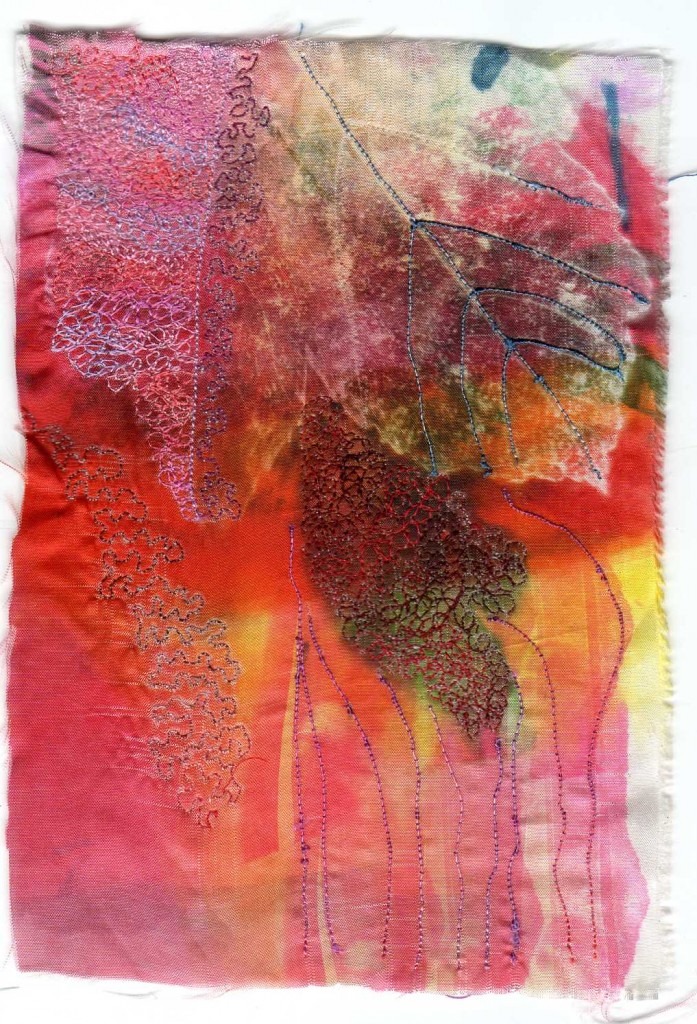 This is some polyester satin I had experimented on with transfer dyes and resist leaves, then stitched with a mix of vermicelli, granite and whip stitch, following the shapes and colours.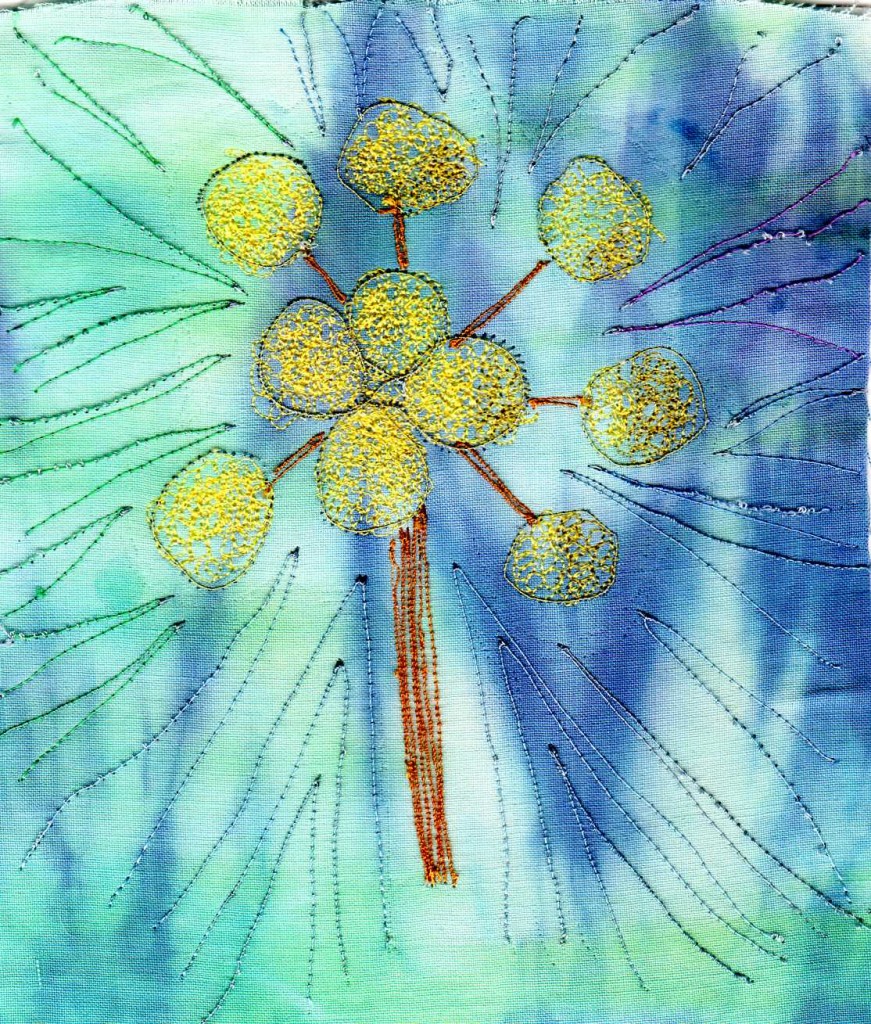 Hand-dyed cotton sheeting backed with pelmet vilene.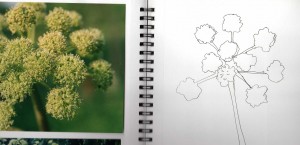 I drew a simplified version of this lovage image.  The flower heads are stitched using granite stitch and the rest is done in whip stitch.   I wanted to leave the cloth visible because I like the way the texture of the dying gives the impression of other plants in the background, but am not sure the stitching is totally successful.  Maybe more vertical stitching would have been better?
I've been experimenting with solar printing.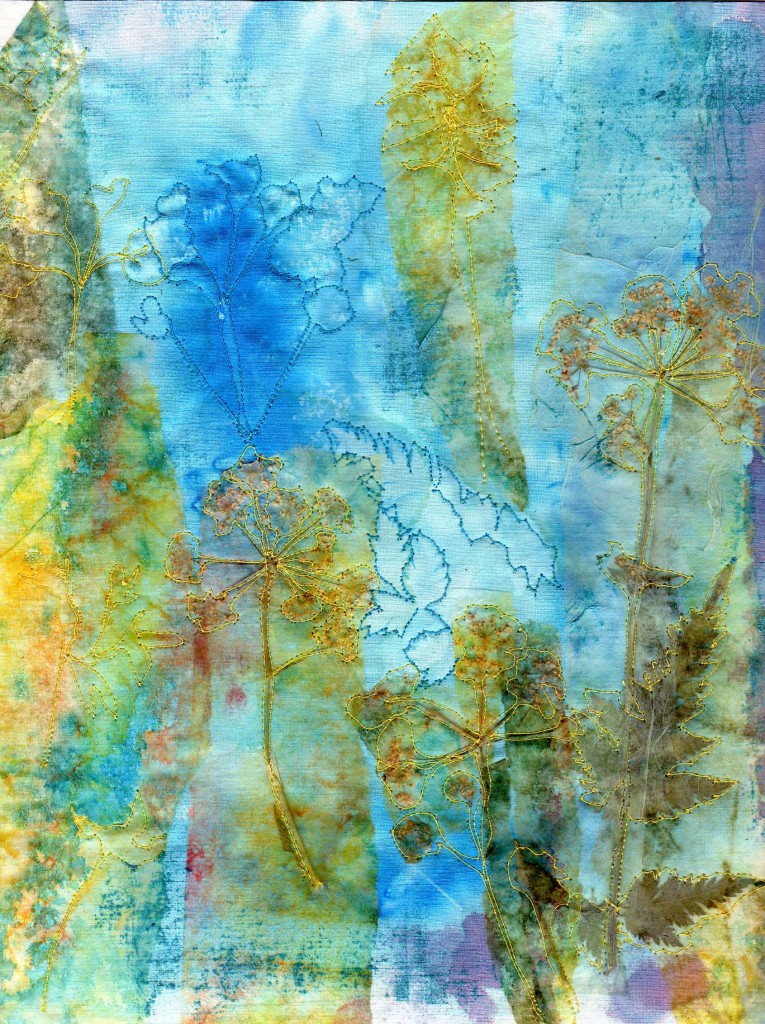 Here I used dried cow parsley for the original print (stitched round in blue).  I think the print needs more definition so I will have to experiment further.  I then added more dried cow parsley under tissuetex which had been previously dyed – actually underneath fabric I was painting to catch the residue.  I finished with whip stitching and a bit of irridescent turquoise oil stick to bring out some texture.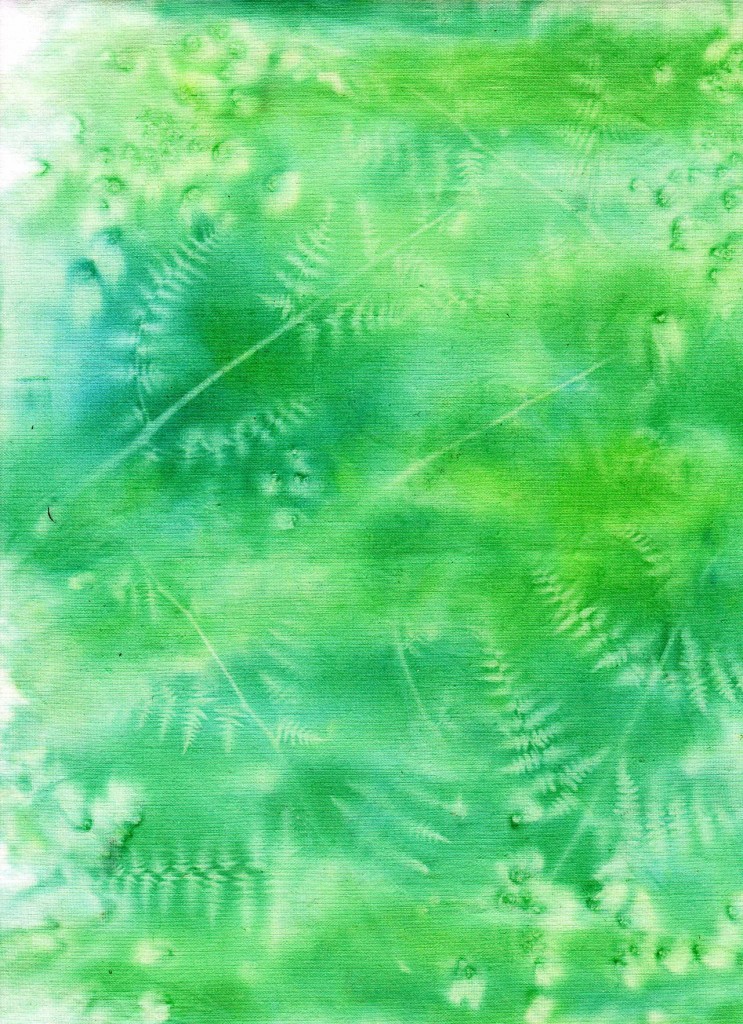 This is the basic print using ferns and crystls of salt, yet to be stitched.  I love the process of solar printing,  you never quite know what it will produce so there is an air of mystery to it which you can add to by adding further layers.