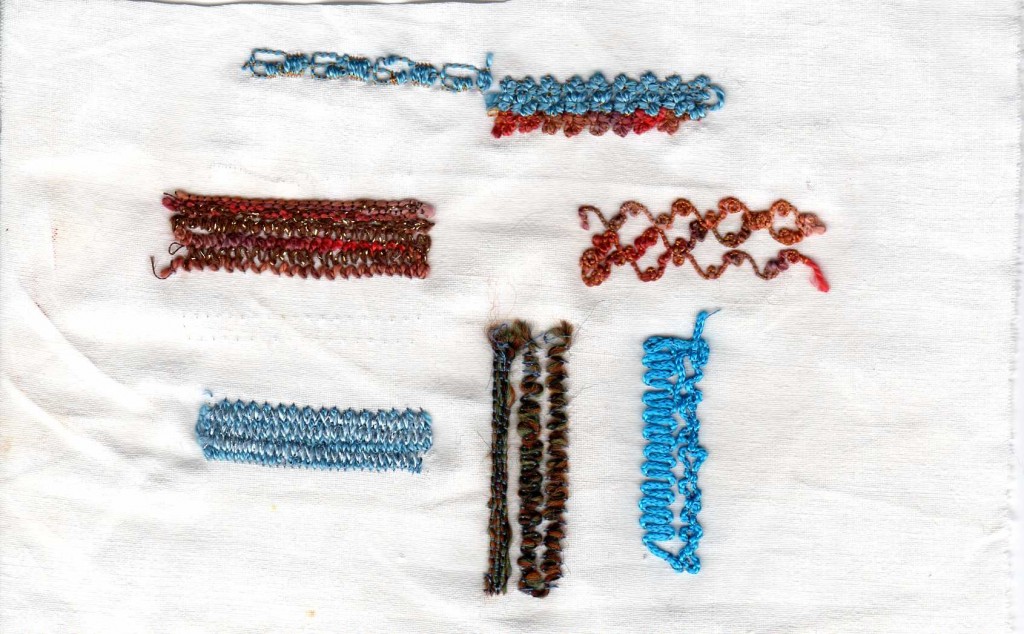 Cable stitch with the presser foot on.  Straight stitch, zigzag and automatic patterns.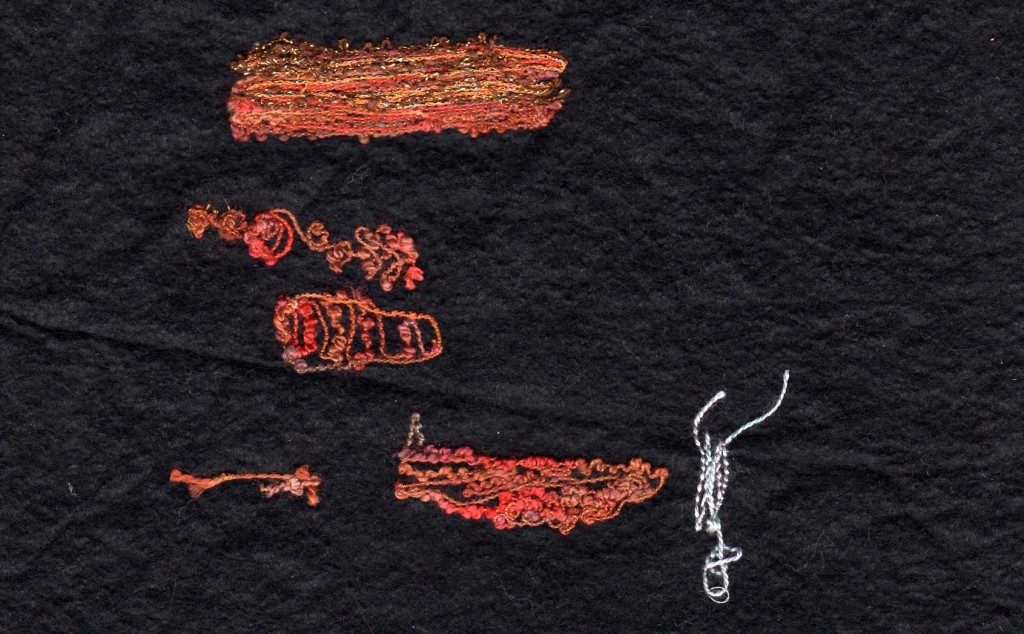 Cable stitch with free embroidery.  I love the effect you can get by layering different threads  as in the top piece where I added some metallic thread.
I know I haven't done a lot of samples, but I just wanted to get on and use this.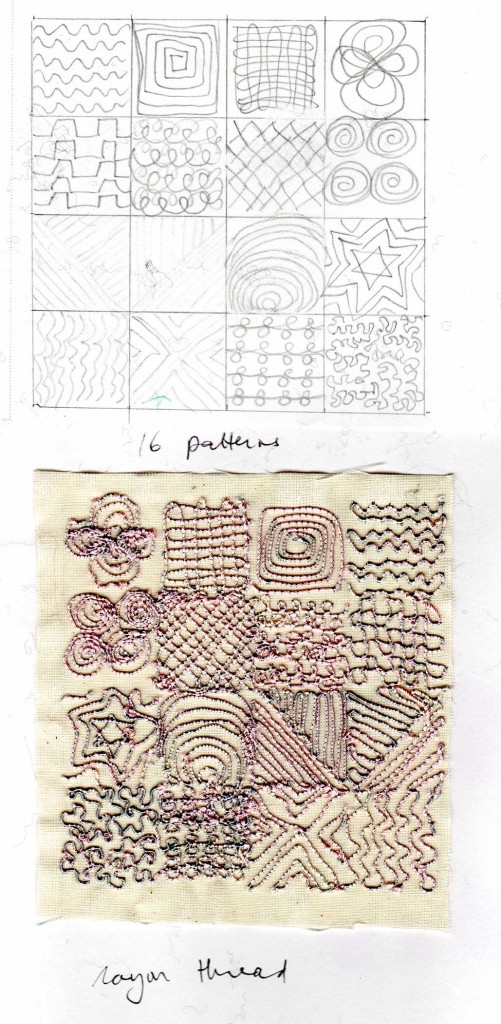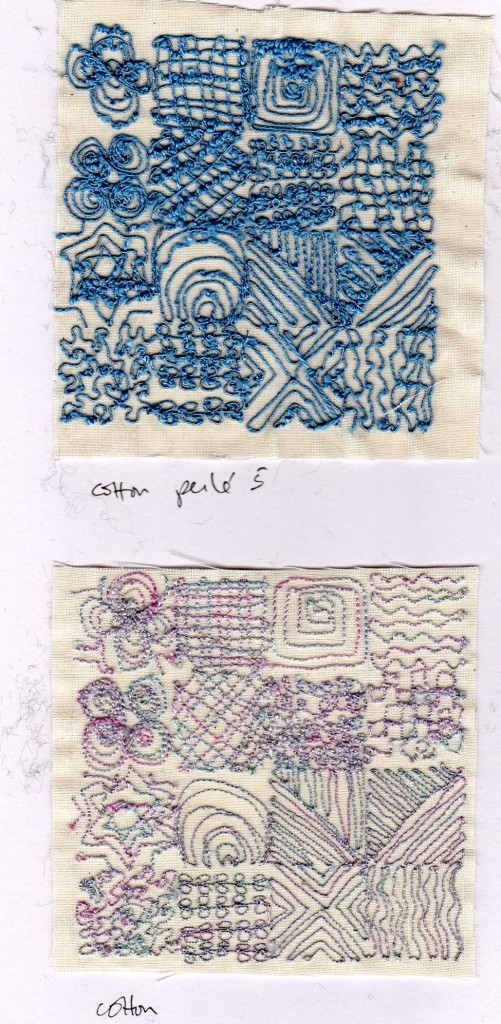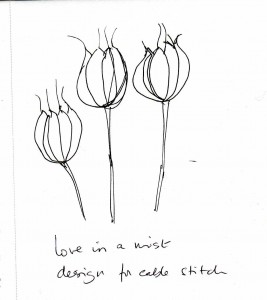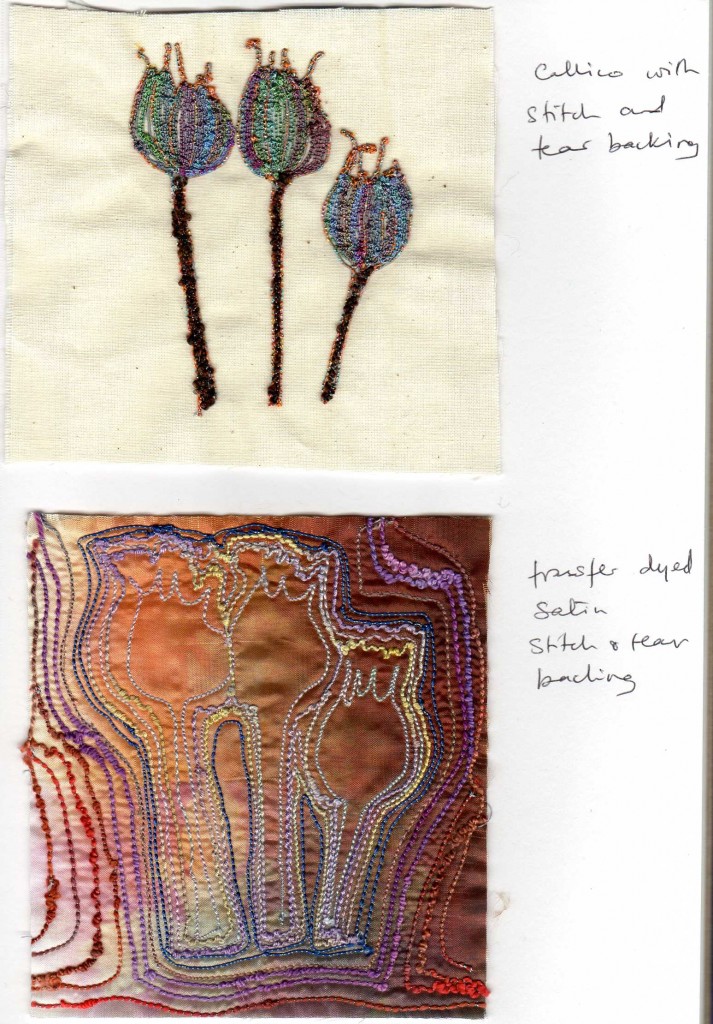 In the top piece I used variegated threads with a metallic and orange thread round the shapes.  The brown stitching in the stalks is a wool thread and maybe a little too dark.  In the second piece I placed the design too high up on the fabric so didn't have a lot of space to extend the stitching.  I used a variety of different weight threads.  In both cases the image was drawn onto the back.
Two samples using the stitches from chapters 3 and 4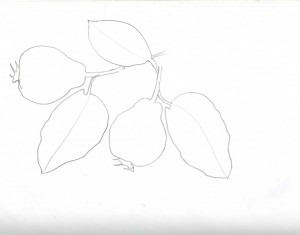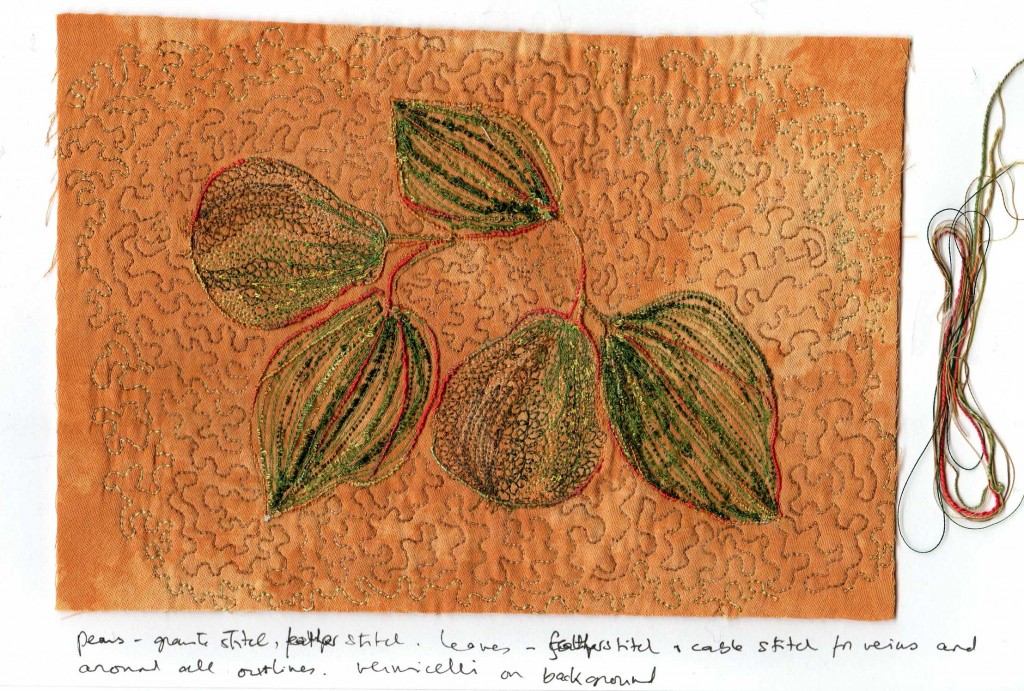 I think the motif has works quite well, but the background needed more contrast colourwise in order to emphasise the shapes.  I also had difficulty using a slightly thicker thread for the vermicelli stitching round the outside and ended up using 2 machine threads in the needle – light green and off white to get the colour I wanted.  I should have stitched from the back.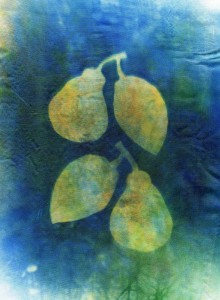 Transfer dyed print ready for stitching.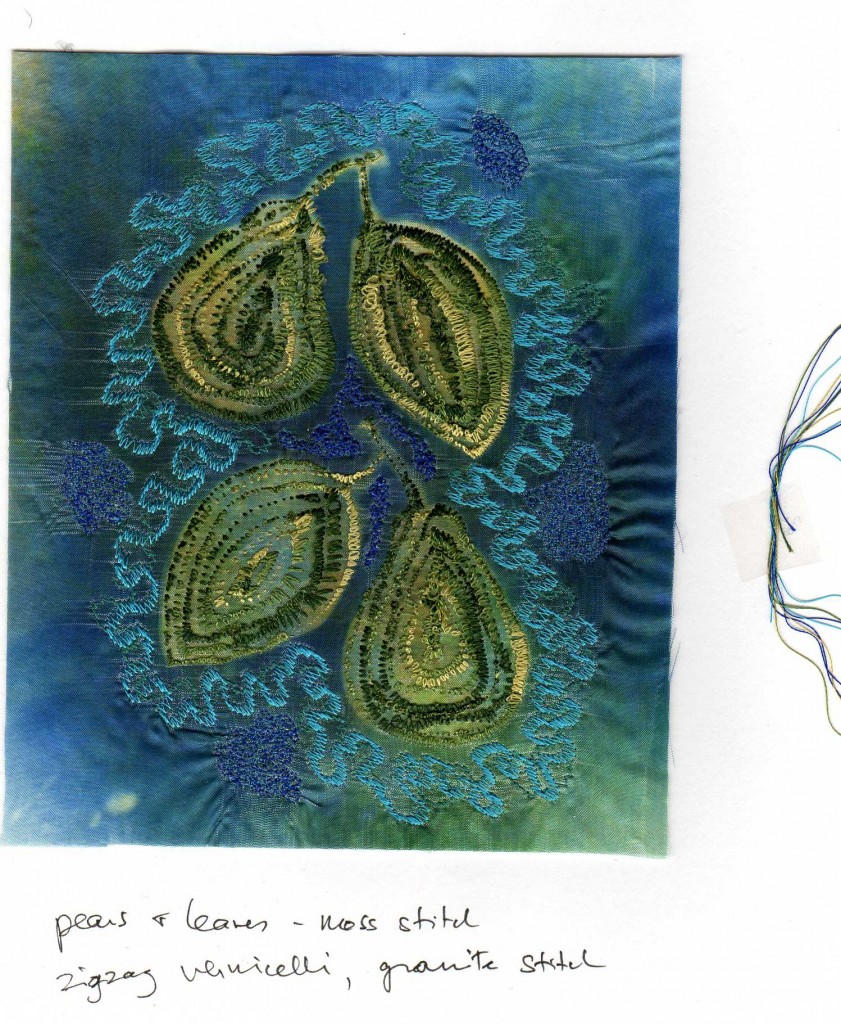 For some reason I had real difficulty with this final piece.  I had the idea of echoing the shapes of the pears and leaves as though in a tree behind, but then thought I was complicating things and went for the simple option of just using the different stitches.  I started with some vermicelli in a green/turquoise thread, but this didn't show up well so I followed up with a brighter blue thread.   I wanted a fairly muted effect, but am not 100% happy with it.
I thought I would post a few photos of the garden which takes me away from stitching so much!