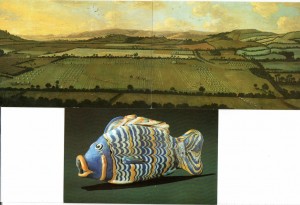 I chose the combed pattern on this glass fish because i used to make beads in polymer clay and spent ages trying to perfect the technique of producing this effect.  The landscape is by 'anonymous' and I love the patterns made by field boundaries and the effects of light.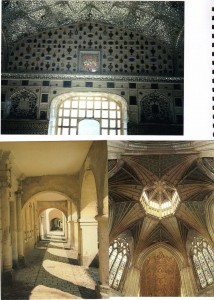 I like the pattrns produced by shadow, above bottom left, echoing the shape of the building.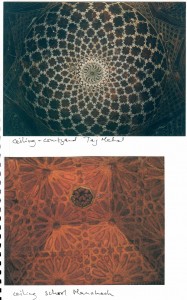 I chose all the above  patterns for the complex symetry they display.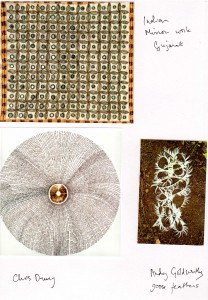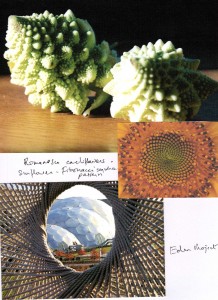 I am fascinated by fractals and the fibonacci sequence. With fractals, the more you enlarge them, the more pattern appears.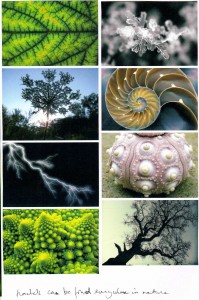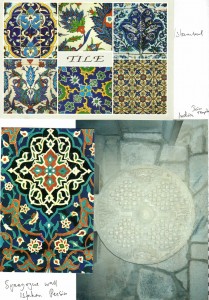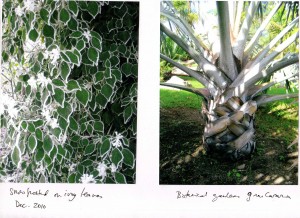 It's amazing how the ice enhances the patterns made by these leaves.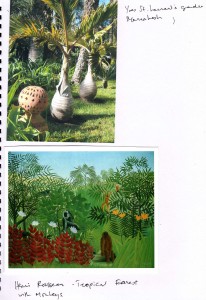 I love all of Henri Rousseau's work and the patterns made by the leaves here I think are so light and airy.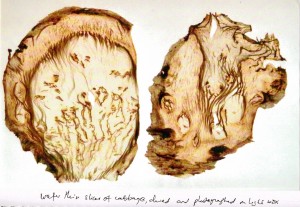 Some years ago I spent a lot of time drying slices of vegetable and photgraphing them to expose the paterns.  You don't realise what's inside until you cross-section.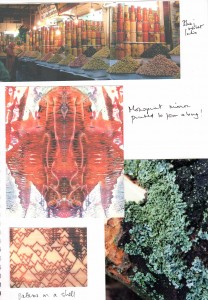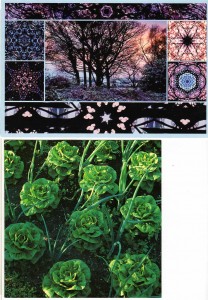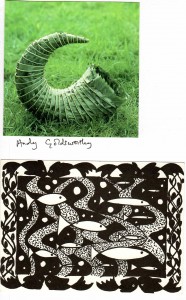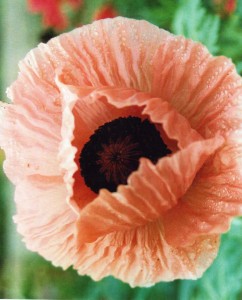 The creases in this newly opened poppy indicate how the flower was folded into the bud and the viening in the nicotiana flower below, with the subtlety of colour produced makes the flower exciting to look at.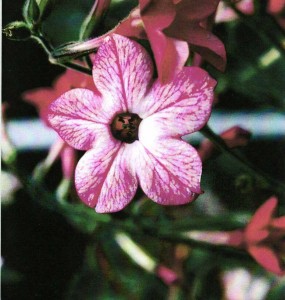 Finding an image for printing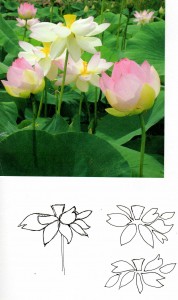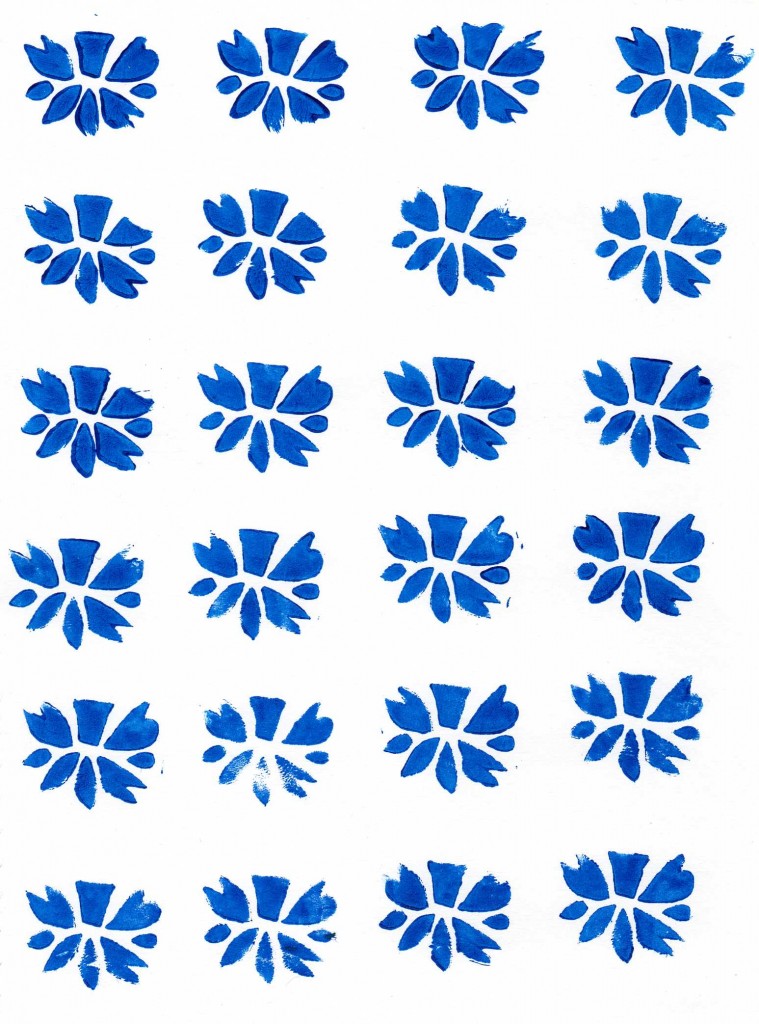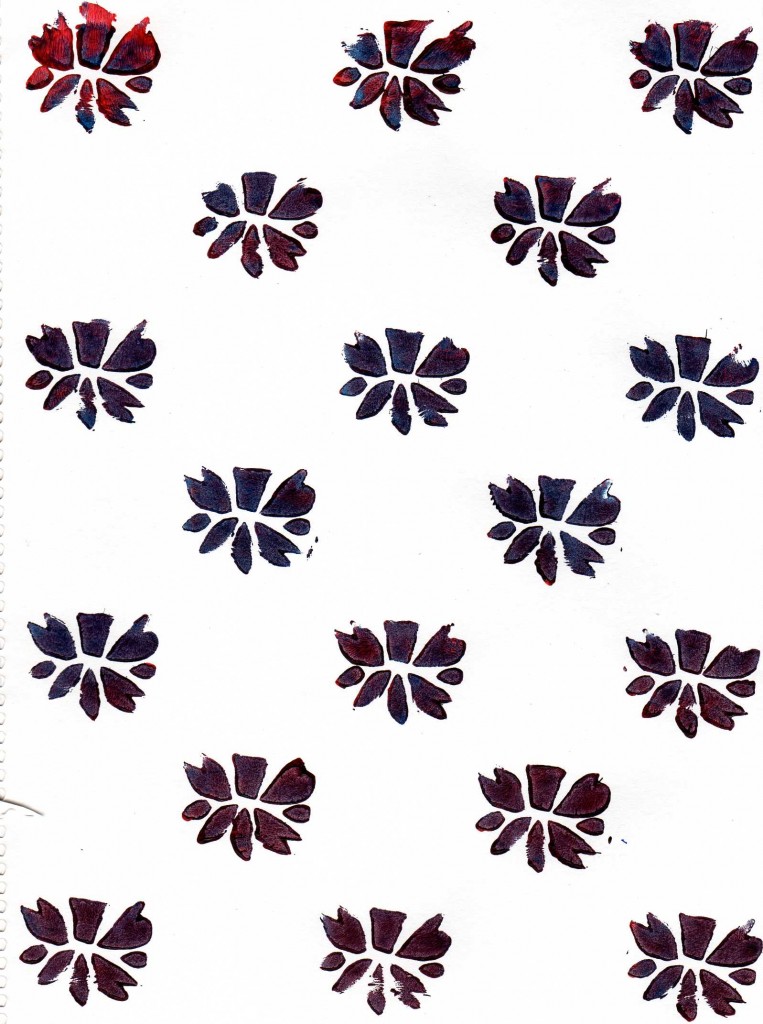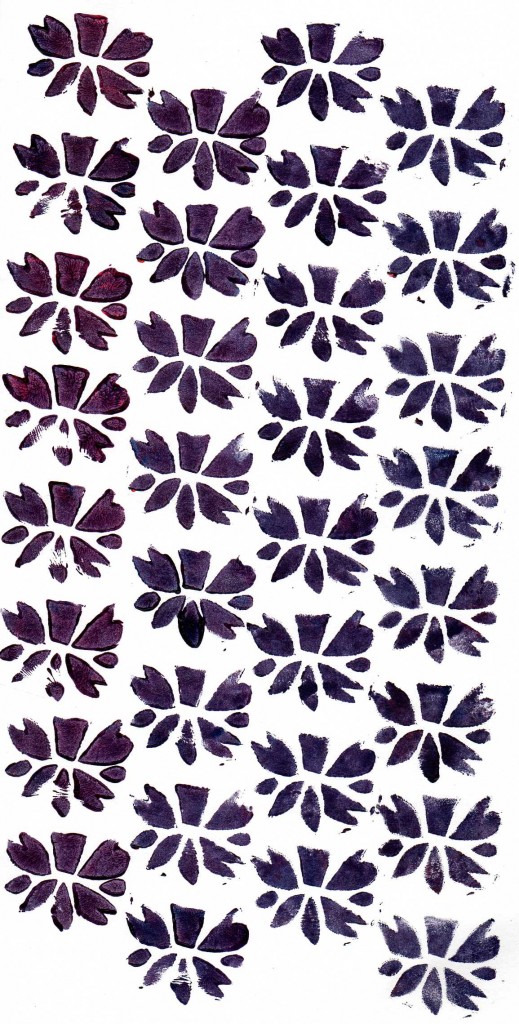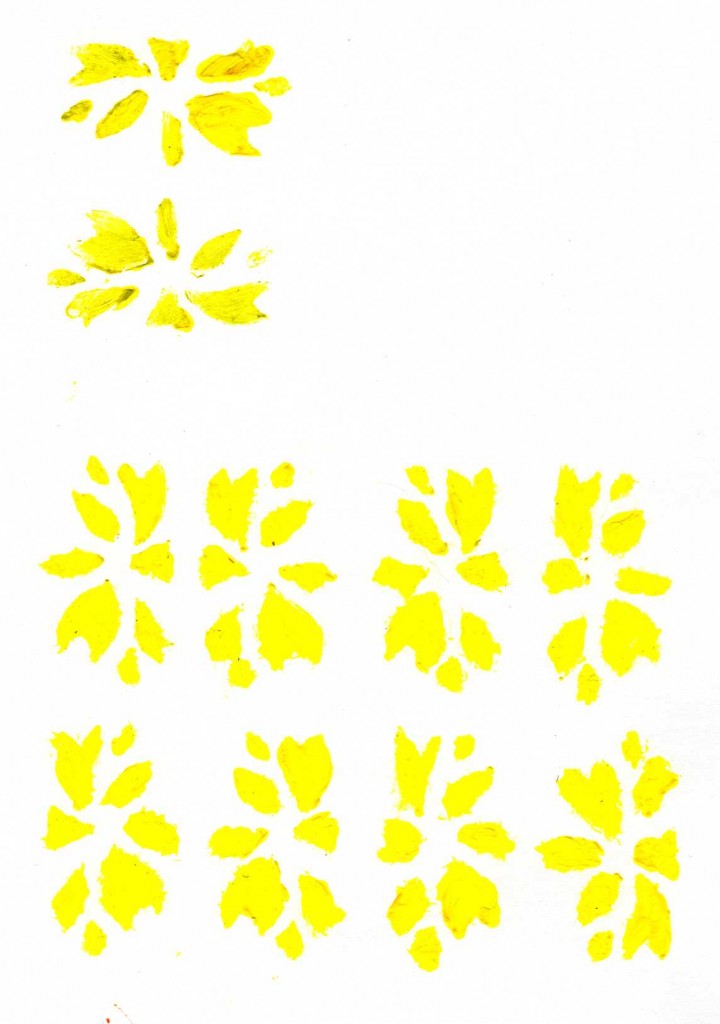 It's not easy making a small stencil!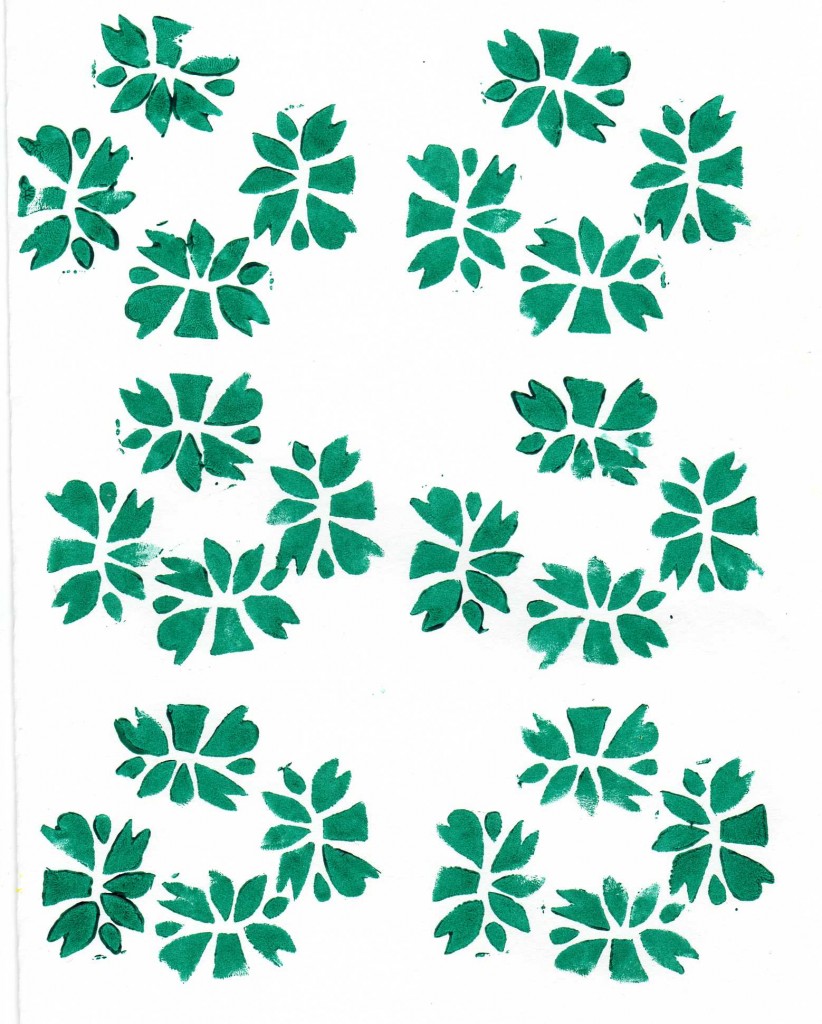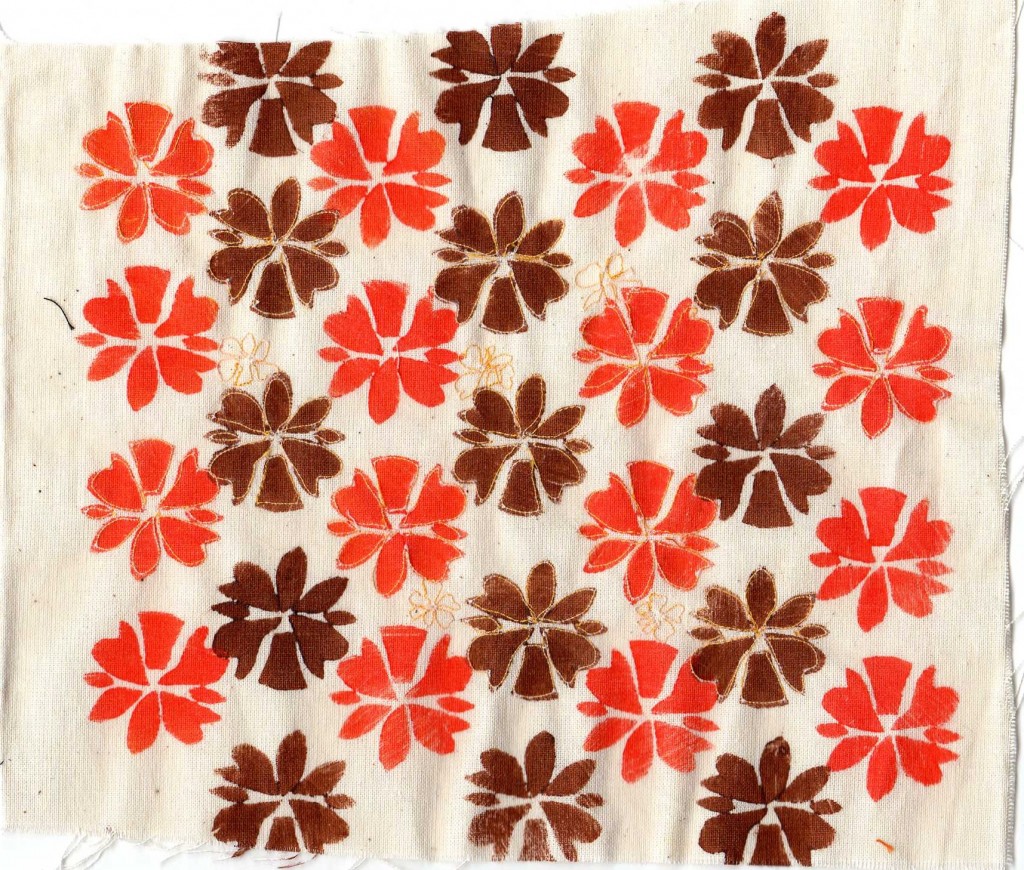 I should have used a darker thread on this as I don't think the stitching shows up sufficiently well.  I wanted to add some little freehand flowers, but again they would have benifited from a darker thread.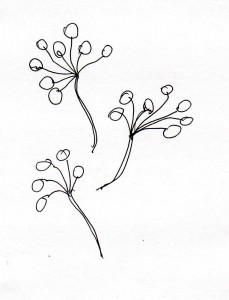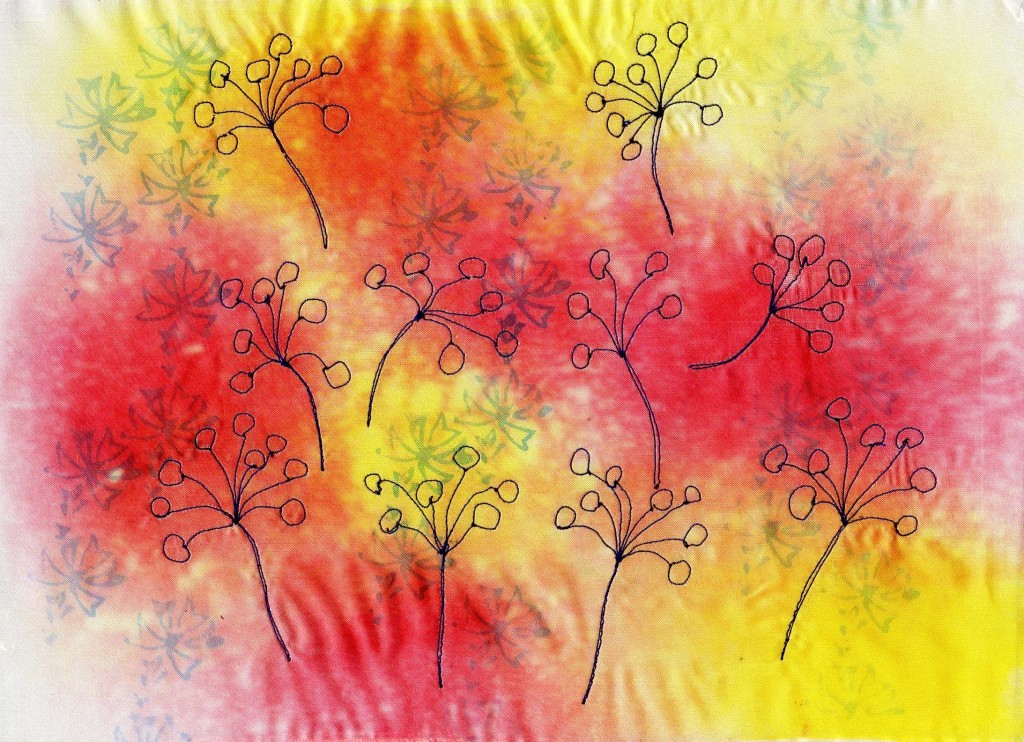 I used a commercial woodblock to print with and thought a simplfied pattern of a lovage umbel would sit quite well with the background. I printed with blue and stitched in blue with a backing of pelmet vilene.
I did find that the first block I made using cardboard didn't wear well with washing, so I made a second one using a plastic bottle top.
I love printing and look forward to doing more of it.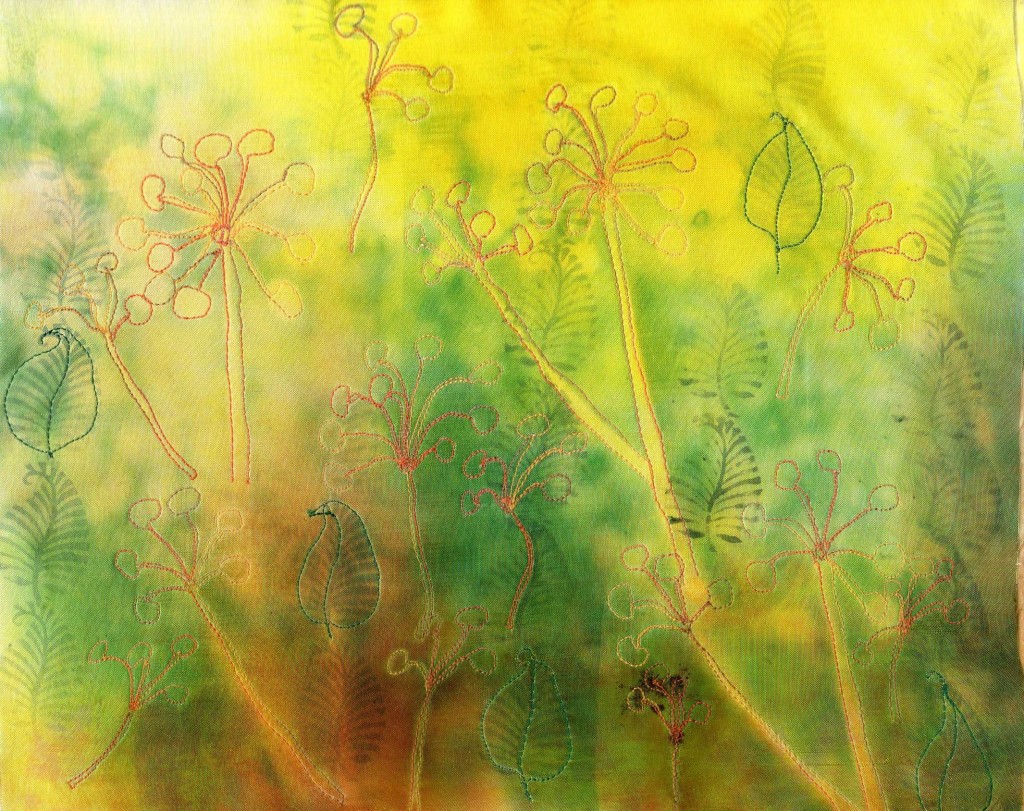 Satin with pelmet vilene backing.  I used the dried lovage flower head as a resist and a leaf print block.  I dyed the fabric yellow first, unevenly, then used green dye over the lovage resist.  I stitched some of the leaves with dark green thread , the lovage resists with a variegated yellow/orange/red thread and added some more flowerheads.  Then I added some orange dye in places that lacked colour.  I'm sorry the stitching is not terribly clear in this scan.