I have been invited by the Embroiders' Guild to submit a piece of work for their exhibition at the Knitting and Stitching Show, entitled Page 17, using a book as inspiration.  I chose 'The Crane Wife' by Patrick Ness, which takes a Japanese folk tale in which a couple assist an injured crane who then returns in human form to weave beautiful fabric, plucking feathers from her breast, which they can then sell.
Ness transports this tale into present day London.
I have titled it "With the arrow removed from her wing, the crane calls at the moon"  Size: 58 cms by 23.5.
Front: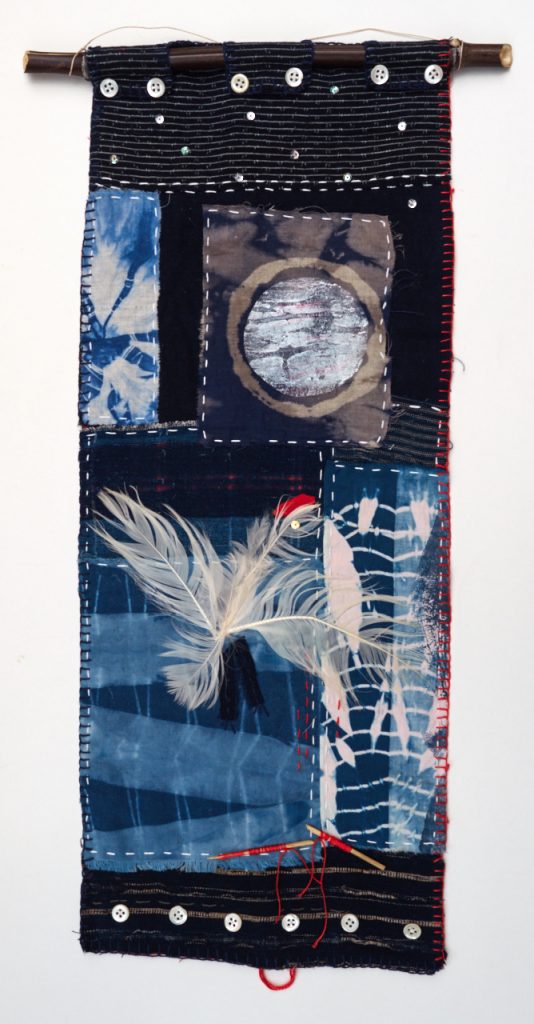 Back: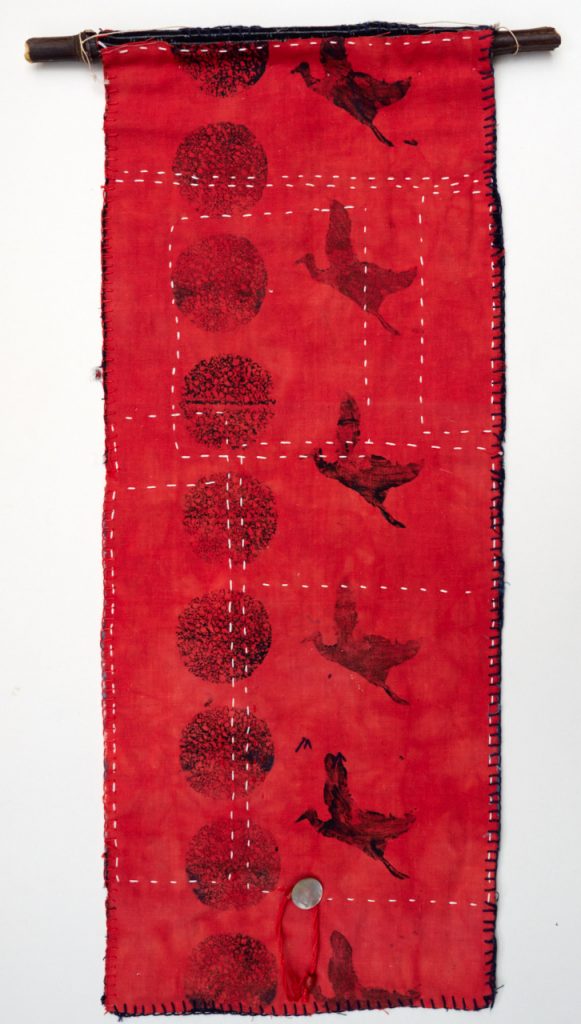 My inspiration was the boro style of stitching, patching old fabrics.  I used vintage Japanese fabrics, indigo dyed fabrics, printing, bleach discharge, painted bondaweb, feathers, sequins and mother of pearl buttons.