Last month I attend the above 5 day workshop with Caroline Wendling at West Dean.   Caroline is very keen on allowing chance to play its part, so we started off by picking blind a one inch square cut from a larger image.  We had to choose 5  mark making tools one of which had to be a rubber.  A dice was thrown to choose which tool to use, another to give us what kind of mark to make.  Great fun and we all produced totally different images.  Each morning we went out drawing, focussing in turn on tonal values, line, colour, texture, using the dice and also maps to superimpose on where we were to guide us along paths suggested by the map. We then went on to try different methods of printing inspired by our drawings.
Here are just a few of my better results:
The first print I made after a drawing of some tree branches lying on the ground.  I overprinted with yellow but misaligned the second print.  I quite like the effect though, it now suggests the prow of a ship.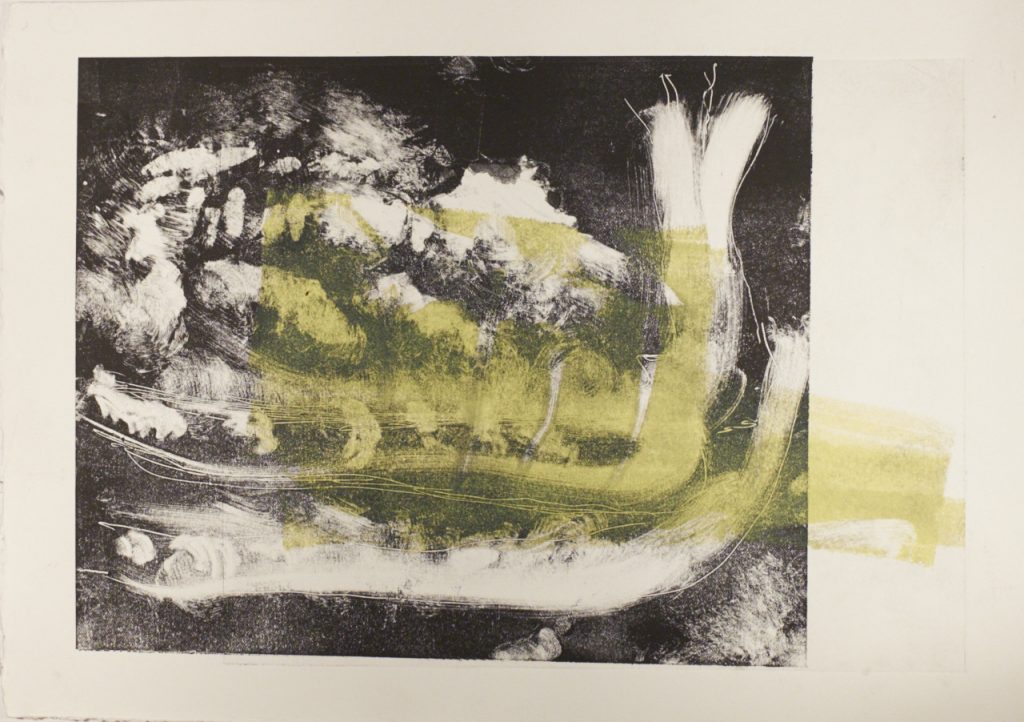 Drawing without looking at the page: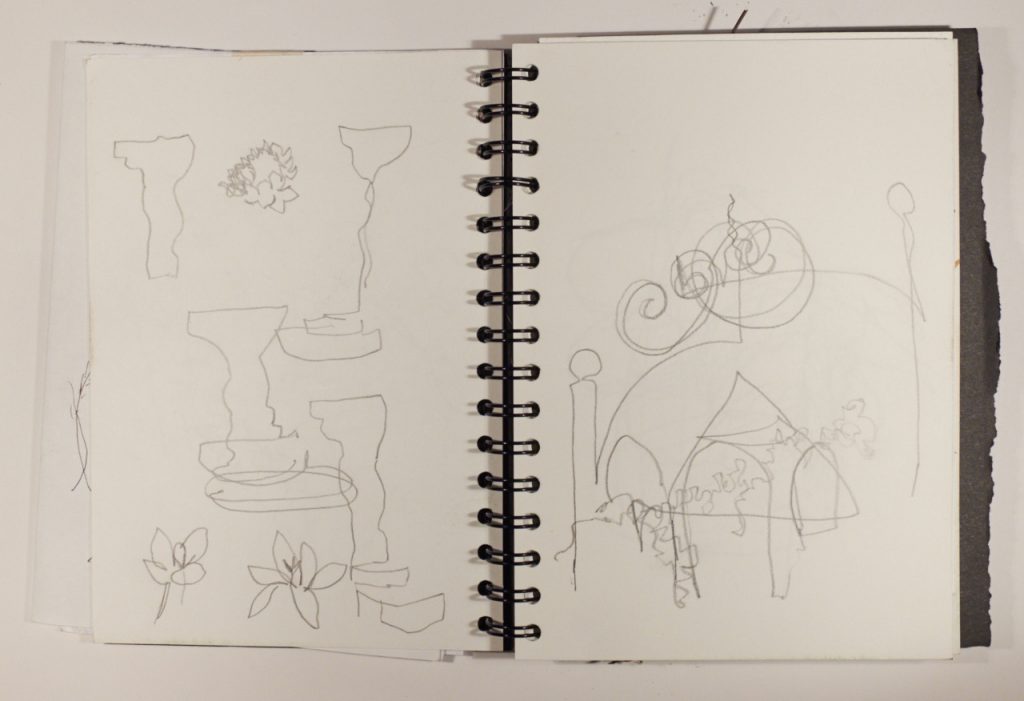 A monoprint made by taking a photocopy of the righthand page, placing it on top of the paper to be printed over the inked plate and drawing the lines.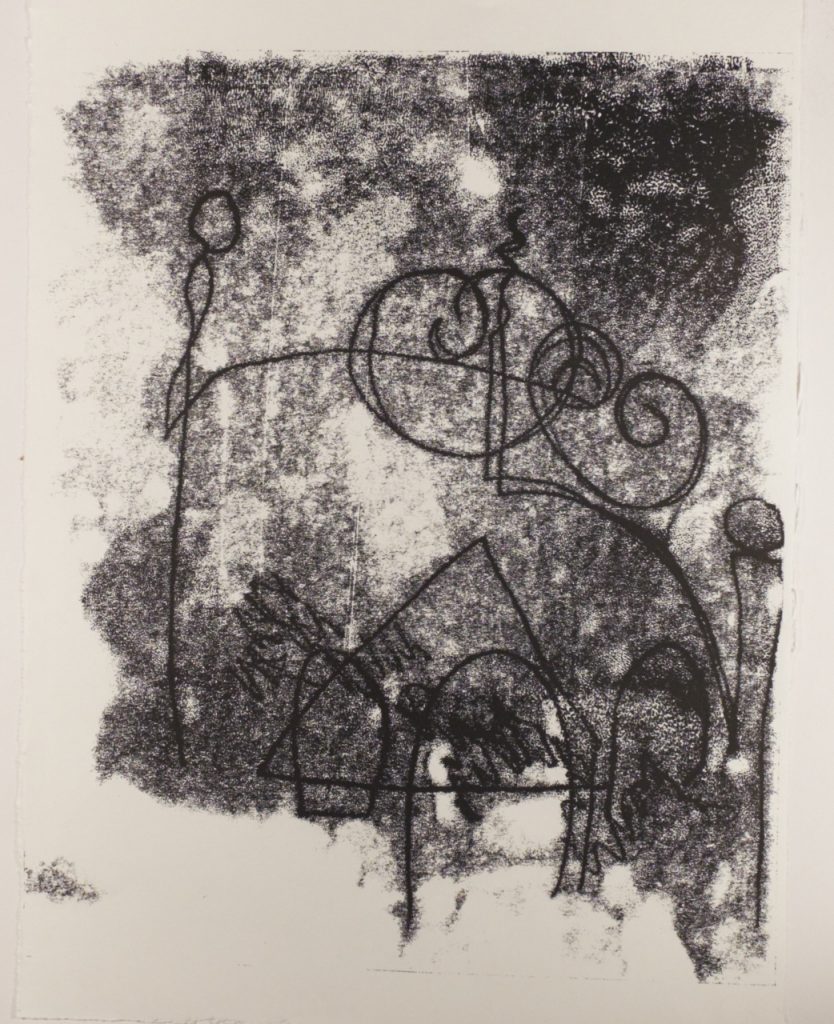 Another drawing without looking at the page, yet to be turned into a print, but one I really like: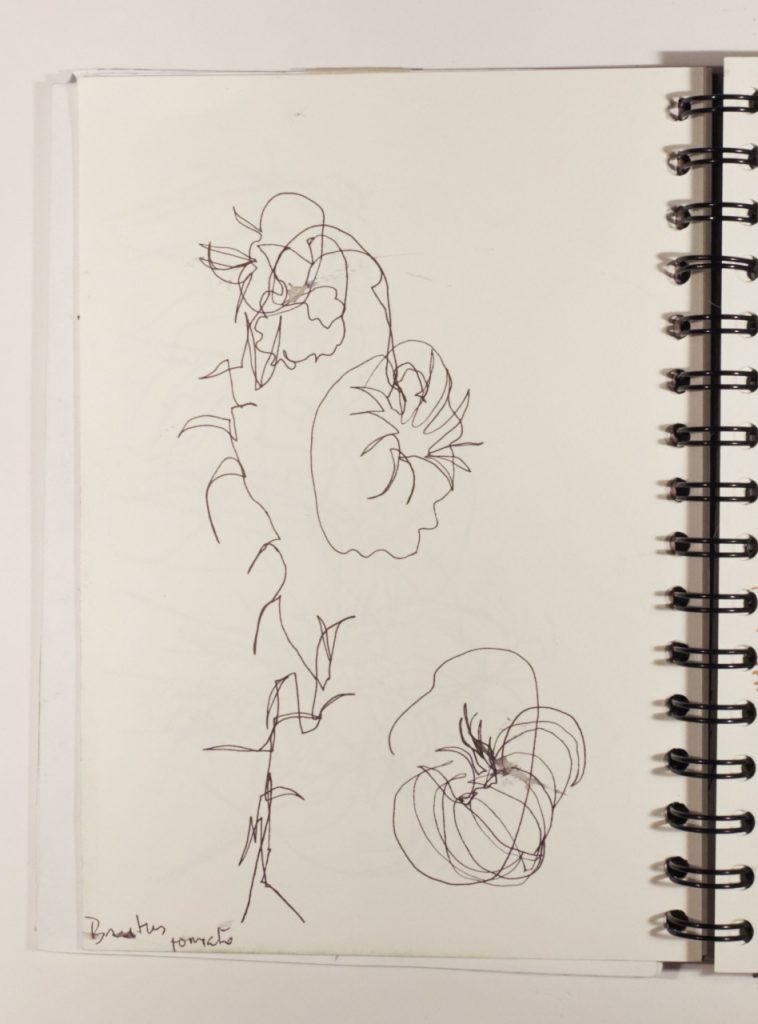 Drawing of one of the flower borders in the walled garden, using pastels: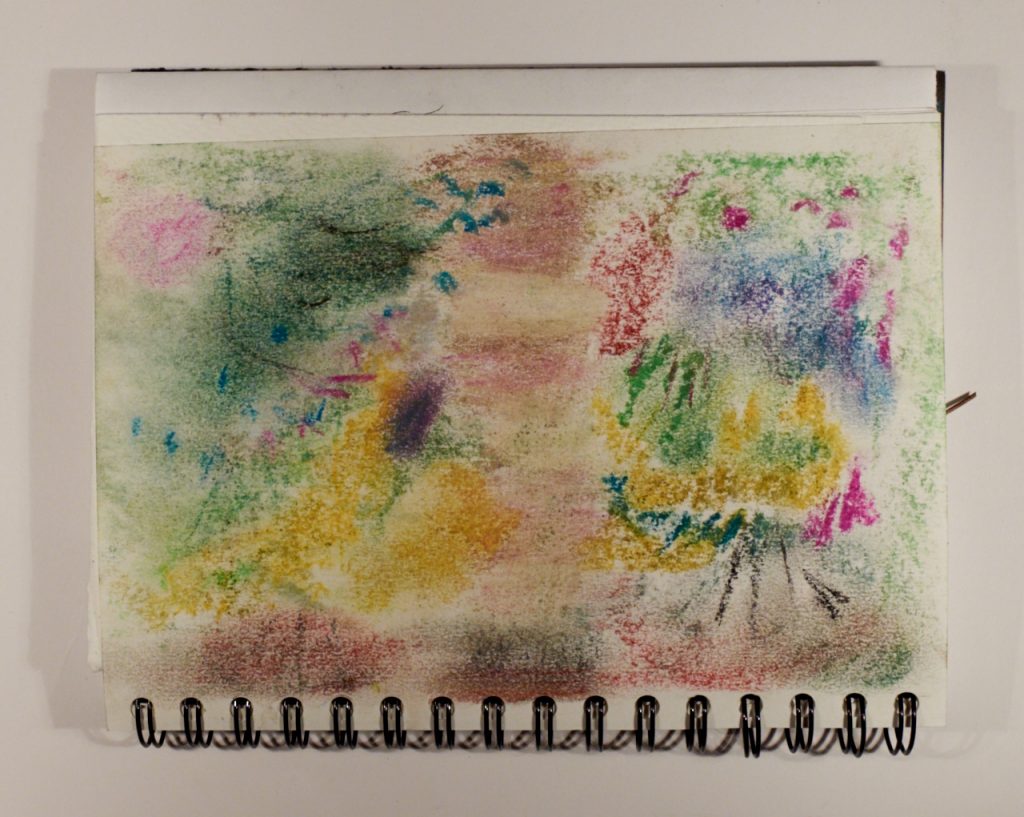 A print where I painted directly on to the plate with different colours.  I added more pastel once it was dry.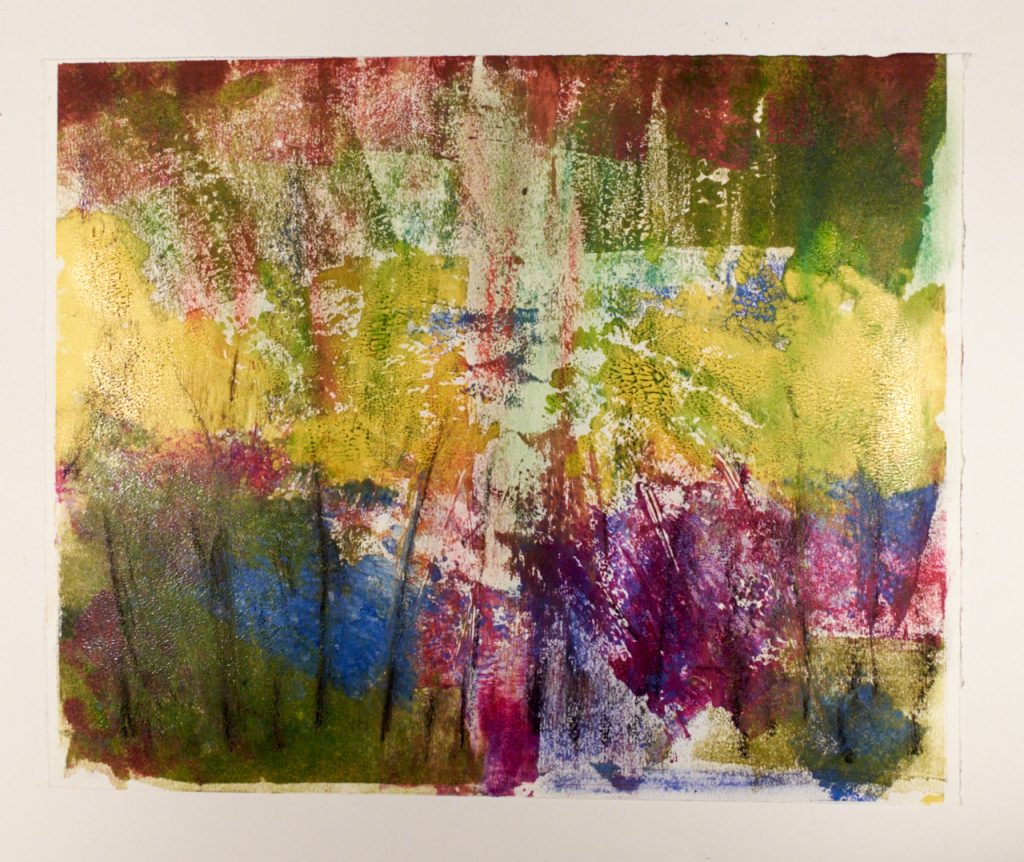 I found some leaves from a tulip tree and laid then on the inked plate.  I then overprinted: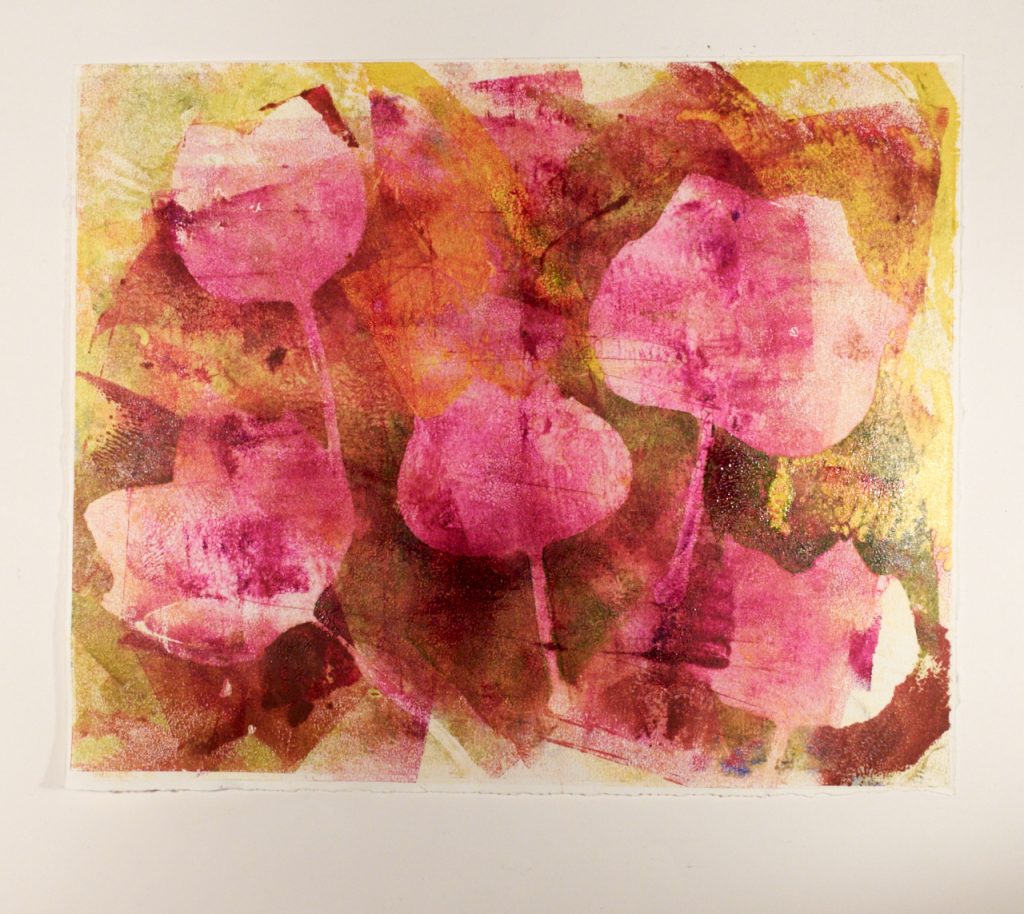 I then printed the inked leaves on to a new piece of paper,  inked the plate first with yellow, then with darker colours to produce a total of three layers.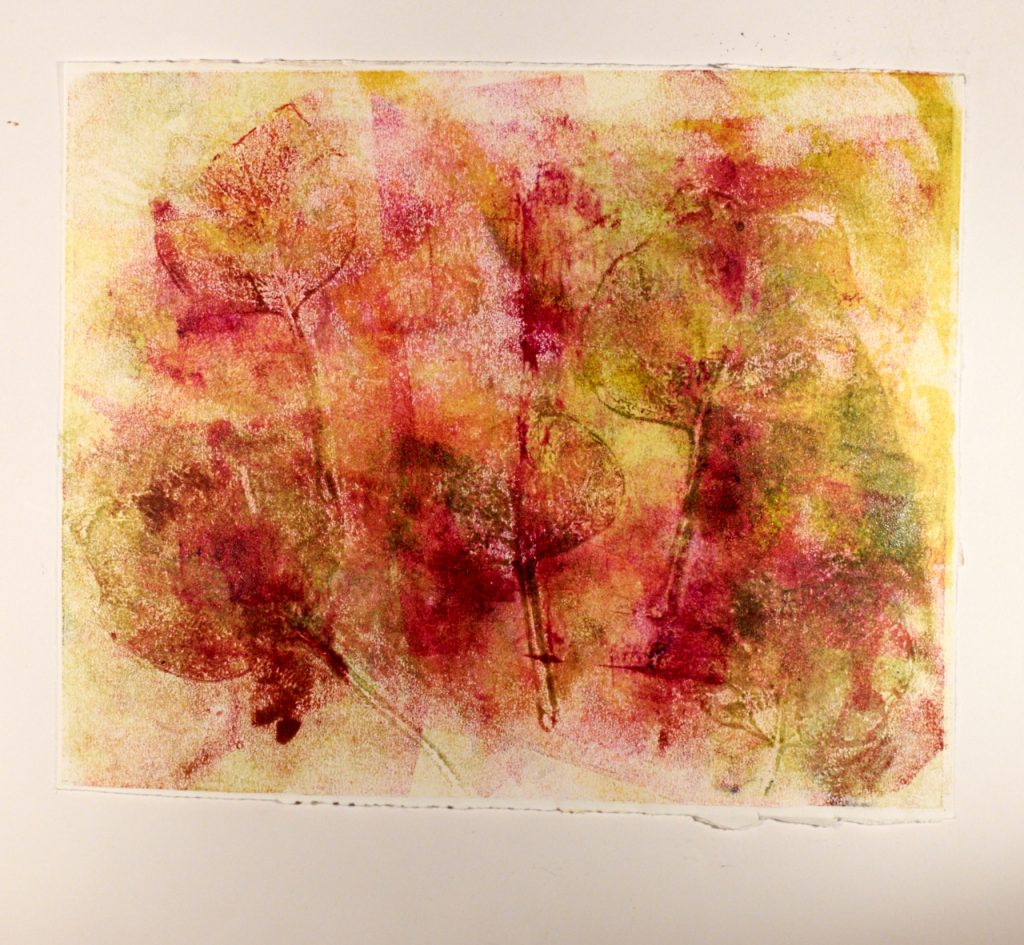 The colours were becoming rather mixed up on my paint palette which I liked.  Here I inked the plate, drew into it and then added small pieces of fern.  The print now reminds me of heads of wheat.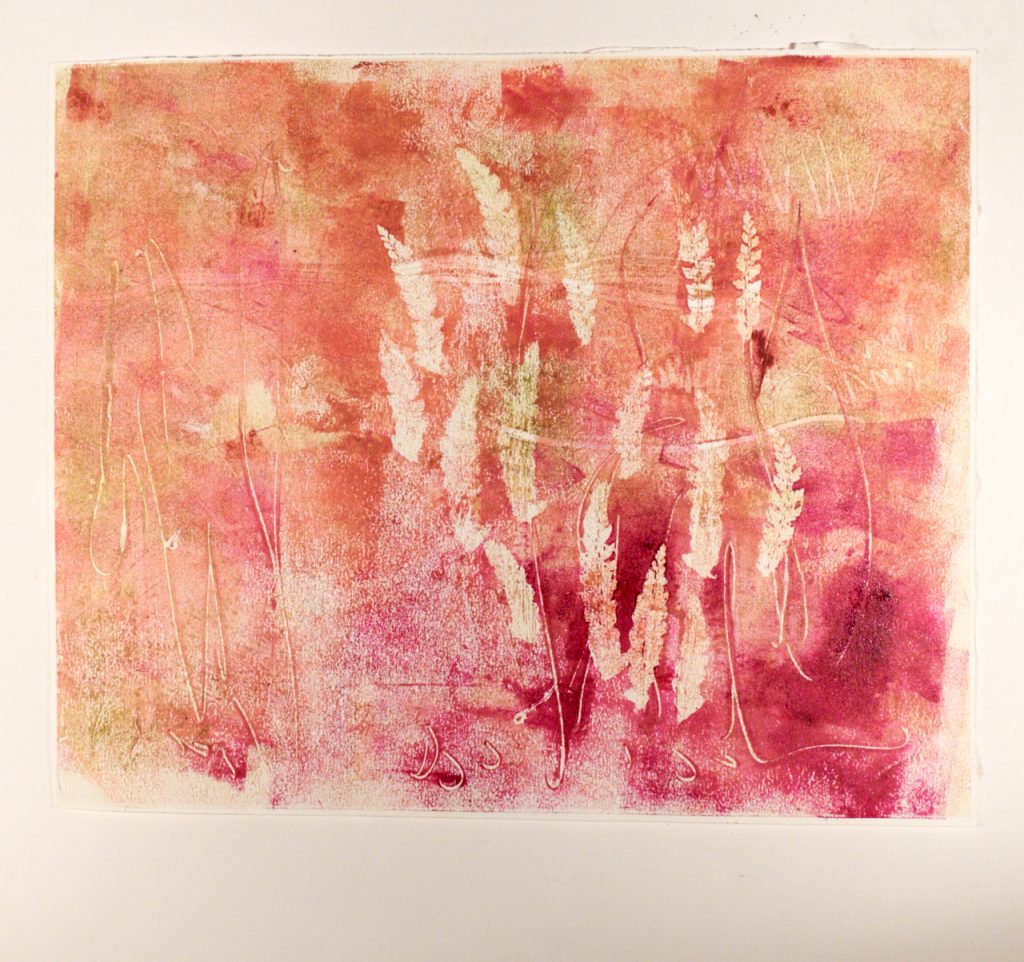 Here I incorporated white pieces of tissue paper and a rubbing on tissue paper, using the chine collé method and with the inked pieces of fern used in the above print.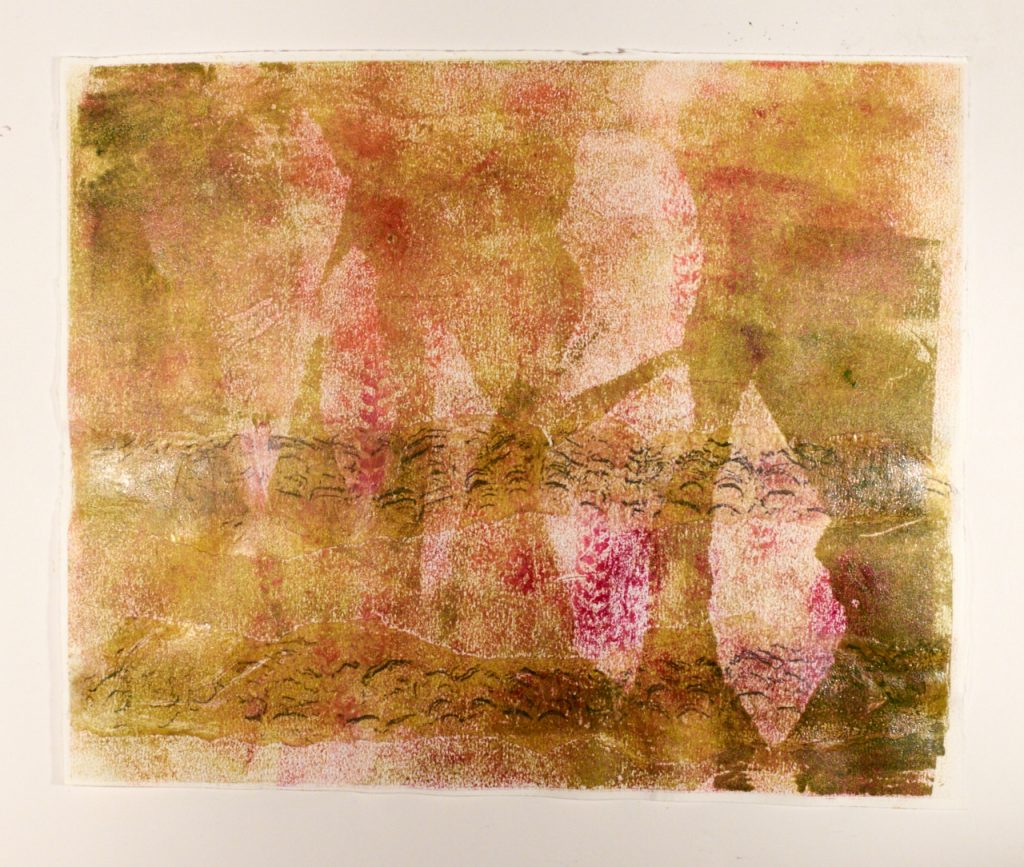 It was an amazing wee.  Caroline is so inspirational and I had the privilege of spending time with a wonderful group of women.