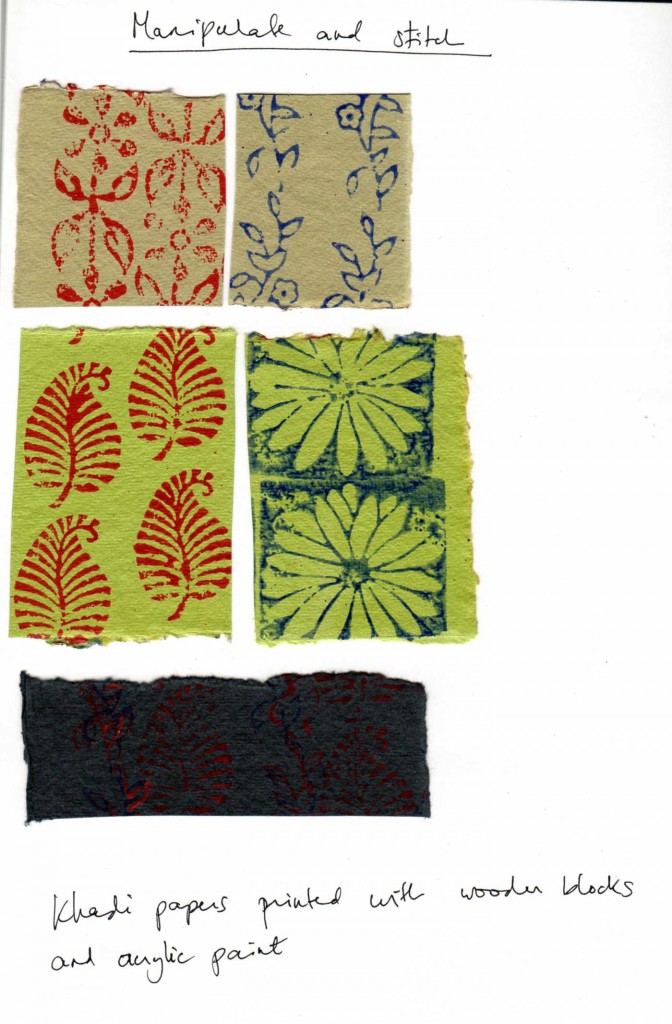 Samples of manipulating stitching papers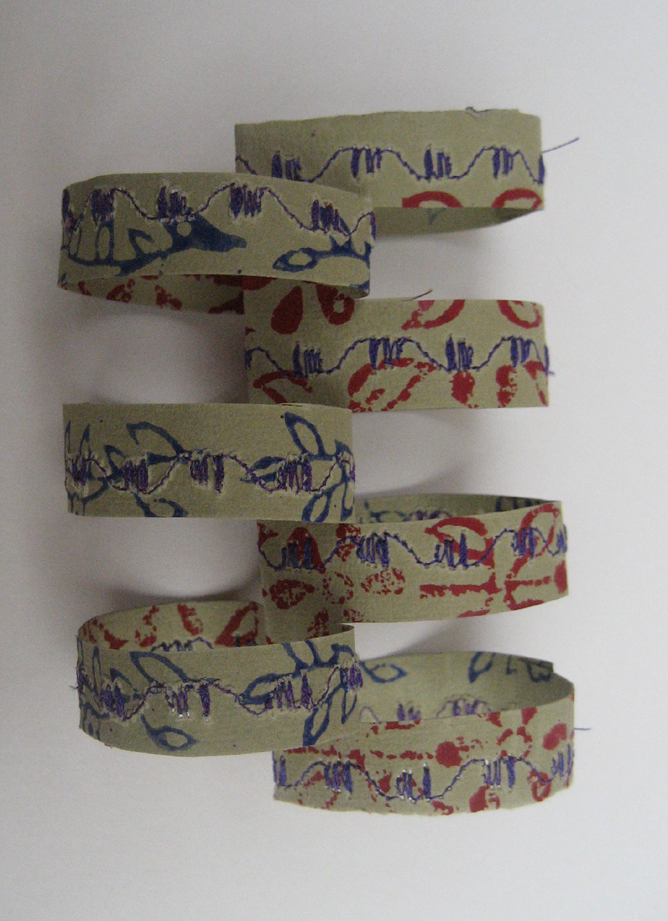 I glued the ends of the strips in place in thesample above, while below I cut slits and slipped the ends in to them.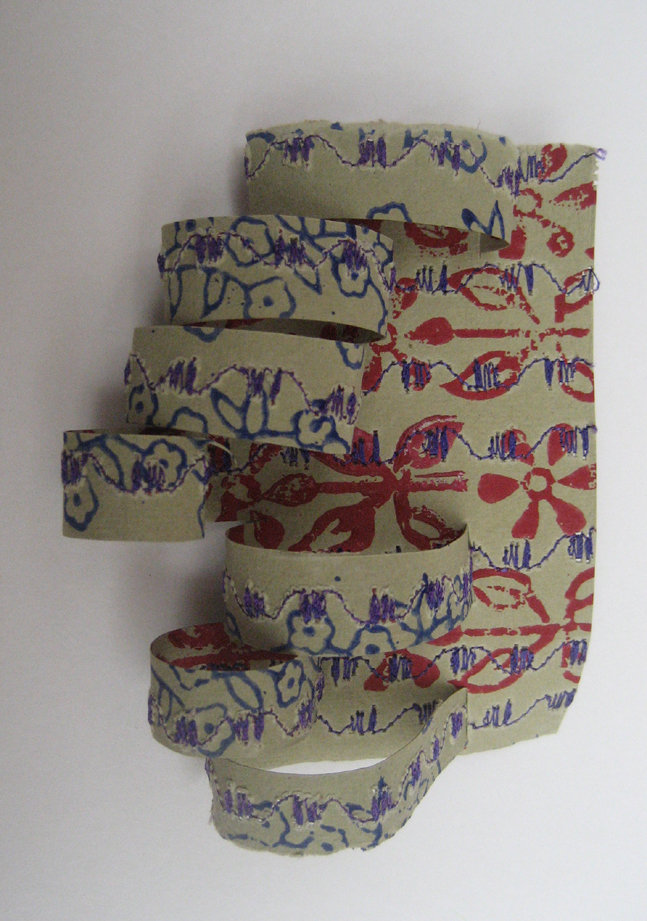 The sample below is stitched into 2 layers of paper which have been torn into strips.  The strips are glued in to place.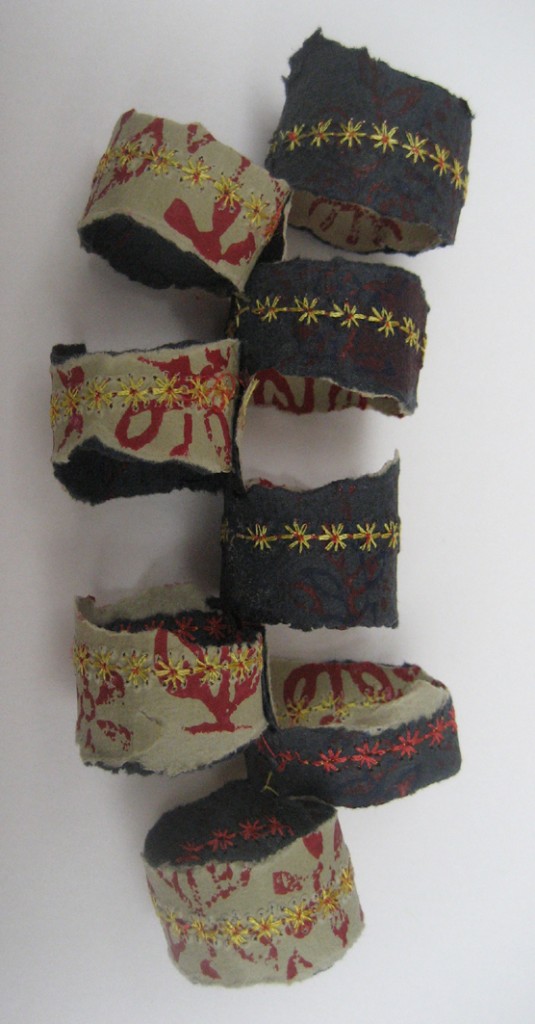 The paper for the sample below has been painted with acrylic wax both before and after stitching.  It didn't quite do what I wanted so I stitched where I needed to hold the shape, leaving an opening on one side.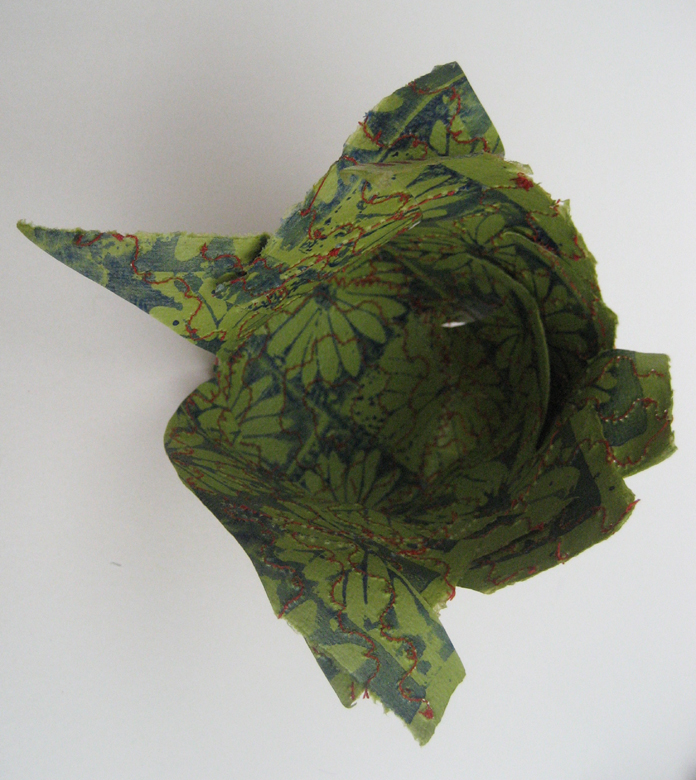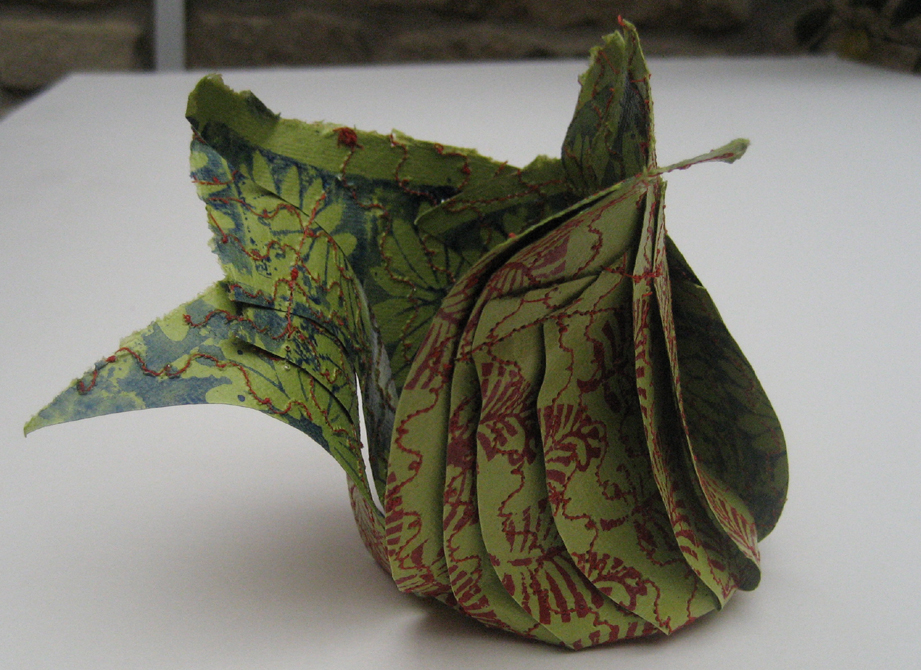 Stitching thinner papers
One layer of paper napkin, bondawebbed to calico in the middle with another layer of napkin on the back.
I loved stitching these, using free embroidery on both sides to enhance the patterns.  I like the way the stitching adds interest to each side.  I couldn't bear to cut into them!  I did two samples.  The first two images are the two sides of one sample ,  the third and fourth images form the second sample.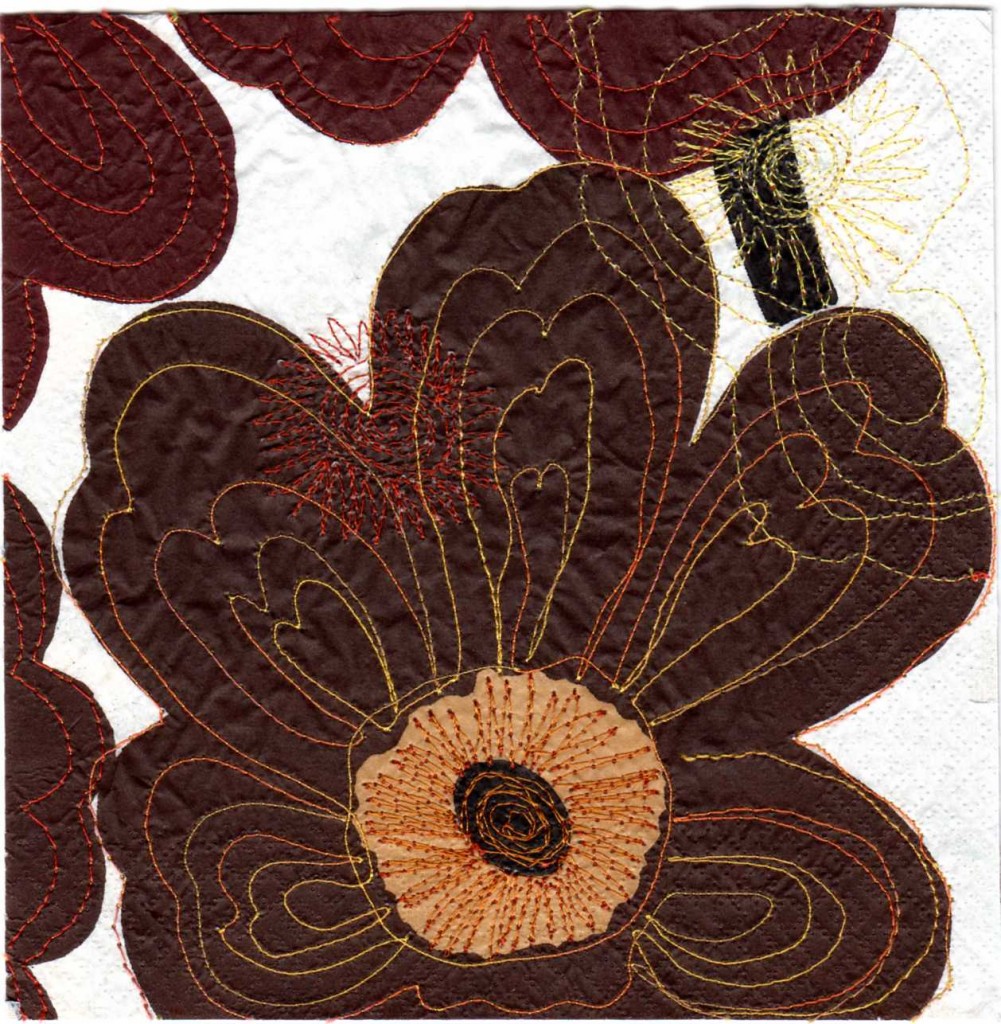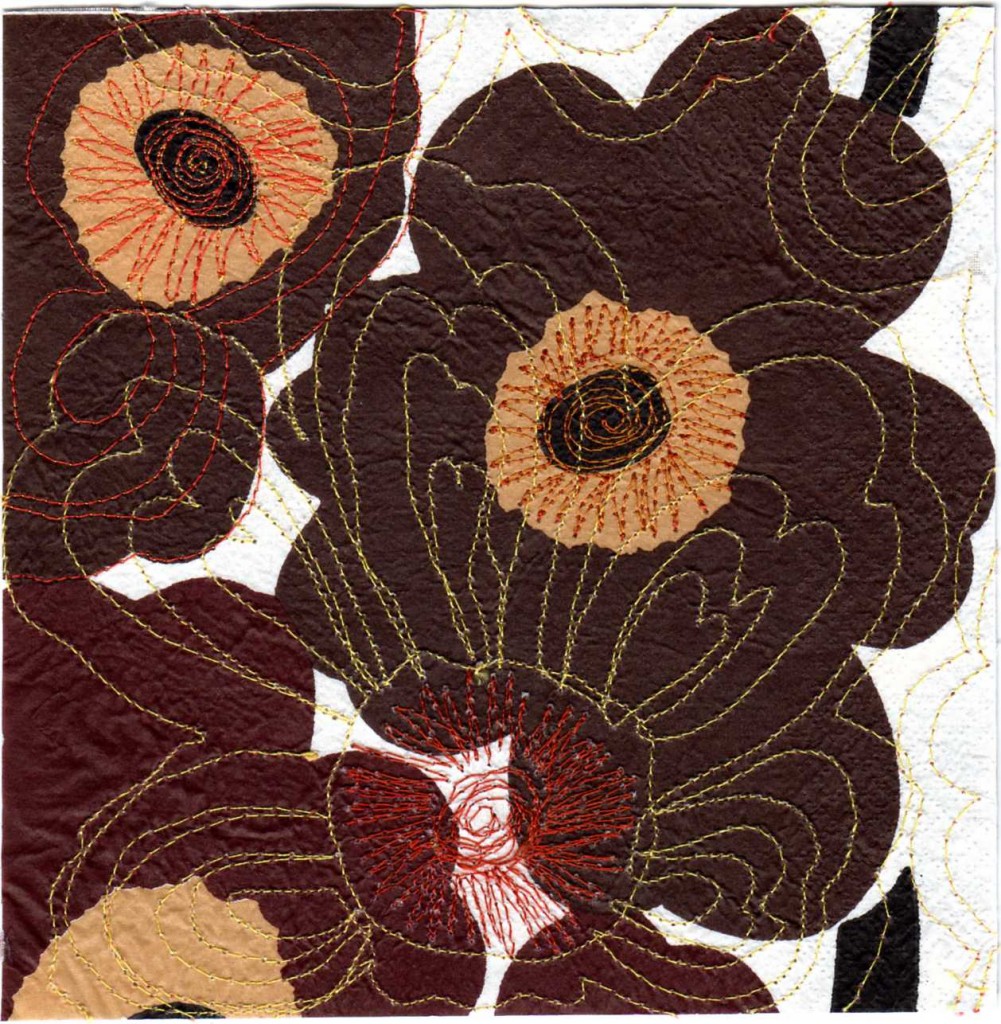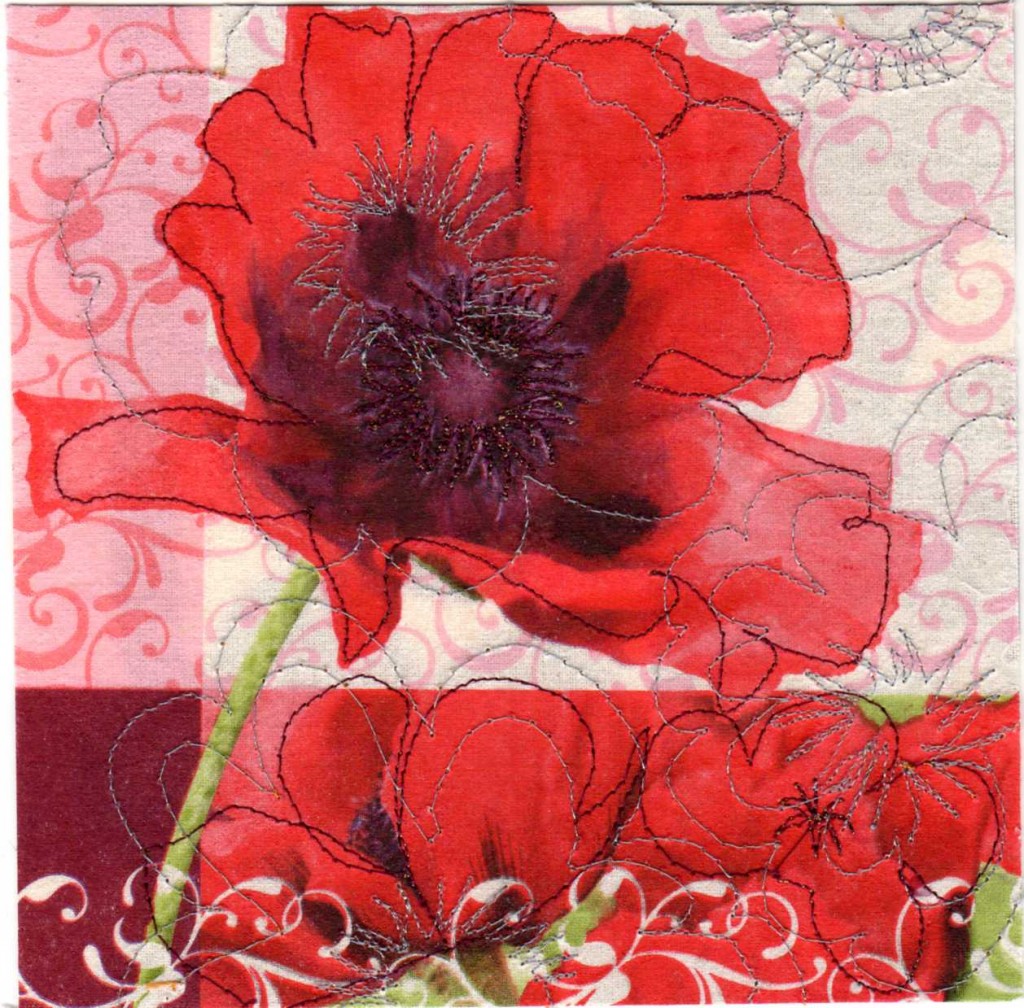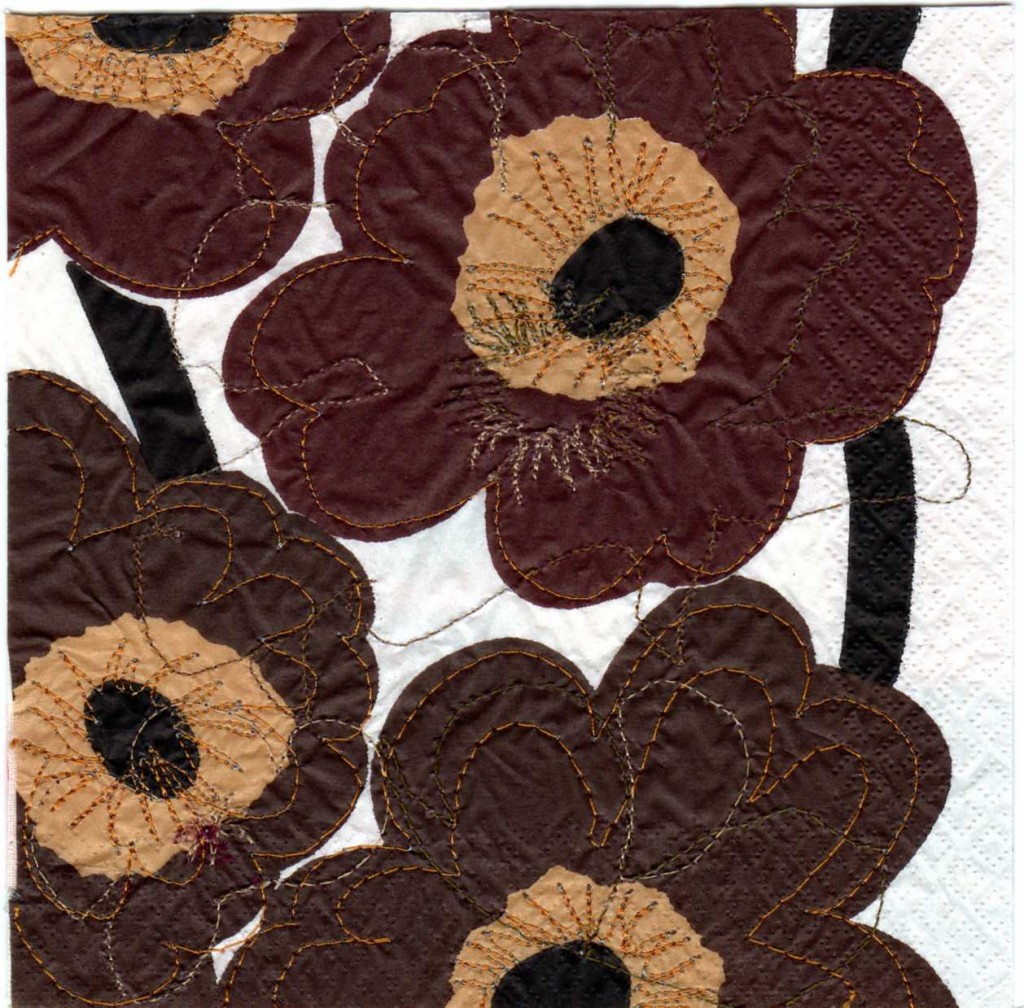 Experiments with wire mesh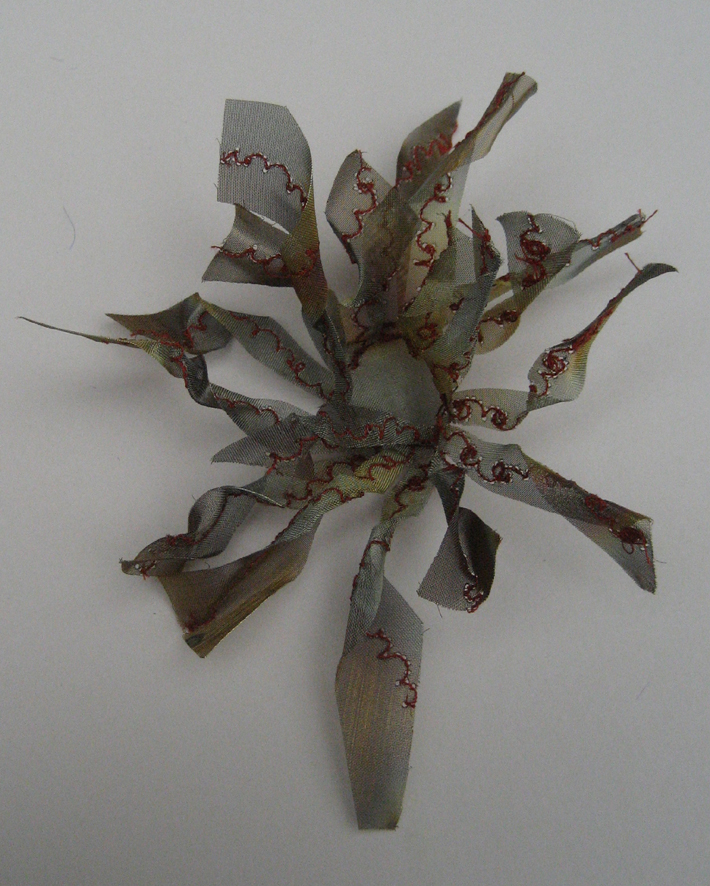 The above sample has been heated though perhaps this isn't as evident as it could be.  I like the way the shapes twist around themselves.
The samples below are mesh snwiched between sheers.  There are also a few scraps of blue sheer beneath the green layer. I like the effect given where the sheer lifts away from the mesh.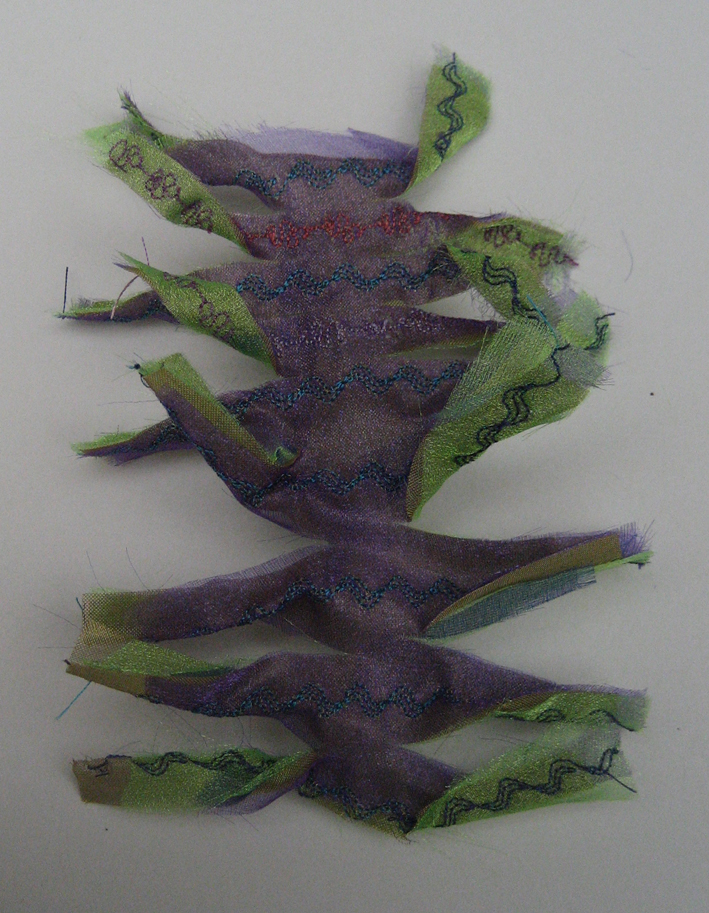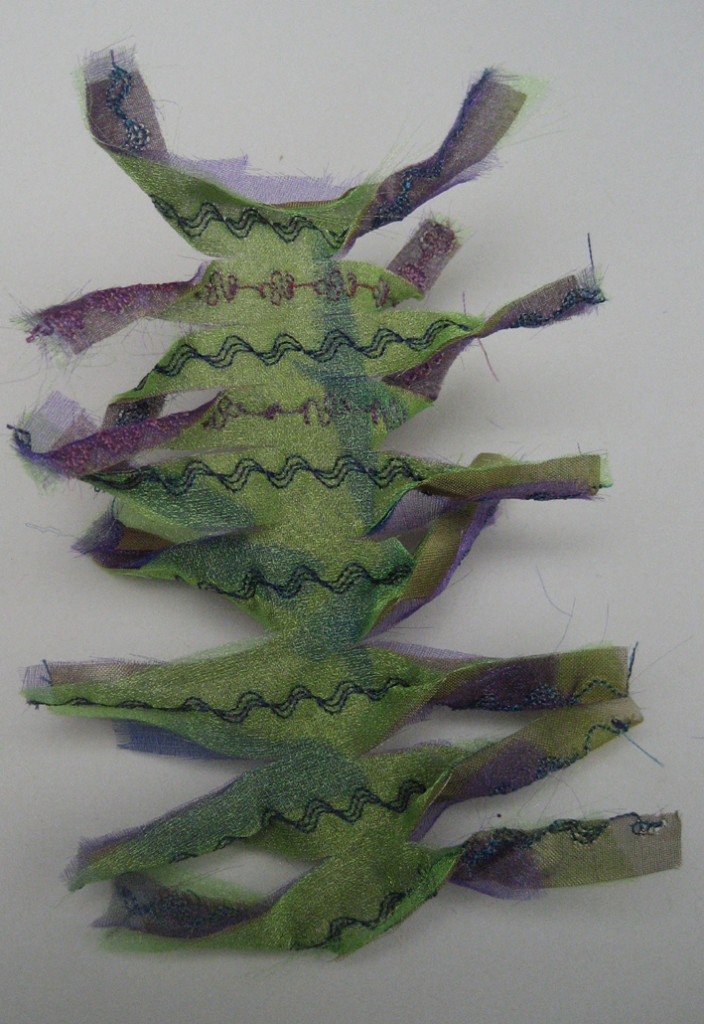 Alysn Midgelow Marsden
Alysn uses wire mesh and cloth in a very versatile way – painting, burnishing, embossing, stitching, manipulating – and combing it with fabrics.  She also uses solubles on which to stitch in order to link pieces of metal.
I particularly like her series of panels 'Line in the Land'.  These have a highly textured look to them.  There appear to be layers of metals and sheers,  often heavily burnished to give wonderful colours,  then sometimes printed with pattern and lettering.  Stitching is both by machine and by hand and there is a real 3-dimensional quality to the work.  Very inspirational.
And finally…. I had found a huge wasps' nest in a hole in the bank of our track some weeks ago.  When I looked again recently, something had started pulling it to bits, so I rescued this piece.  It is the most extraordinary work of art – to think that the wasps shred bits of bark, masticate them until they can glue everything together in these wonderful swirling patterns.  I could just see some of the cylindrical sctions behind, where the eggs must have been in the nest.