Couching yarns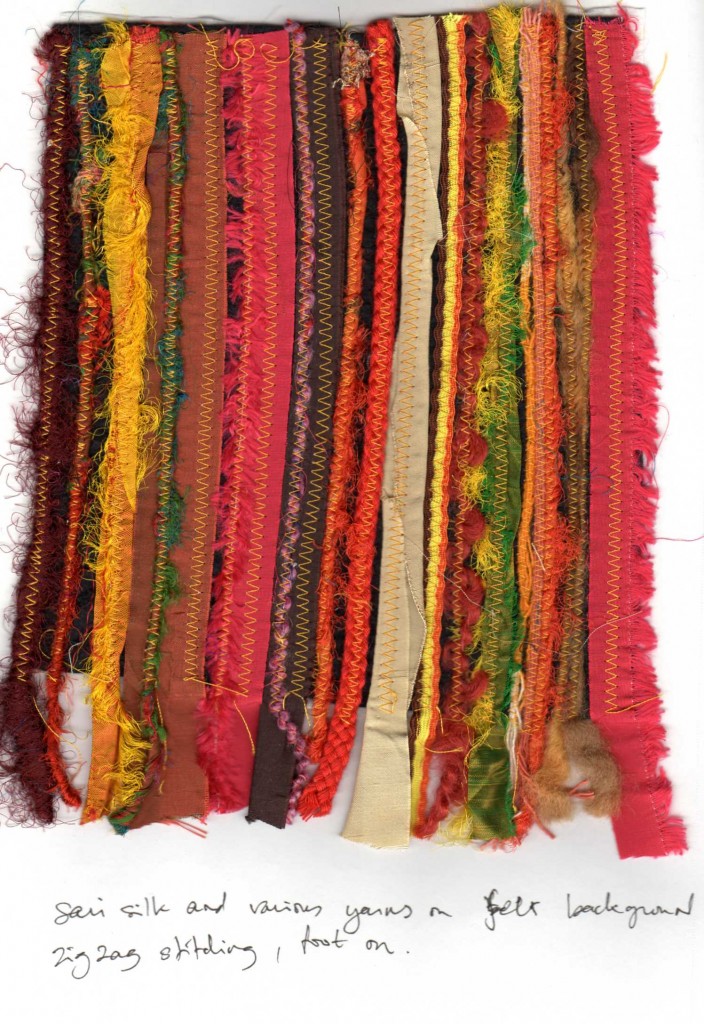 I loved combing the colours for this piece and for the one with automatic patterns below.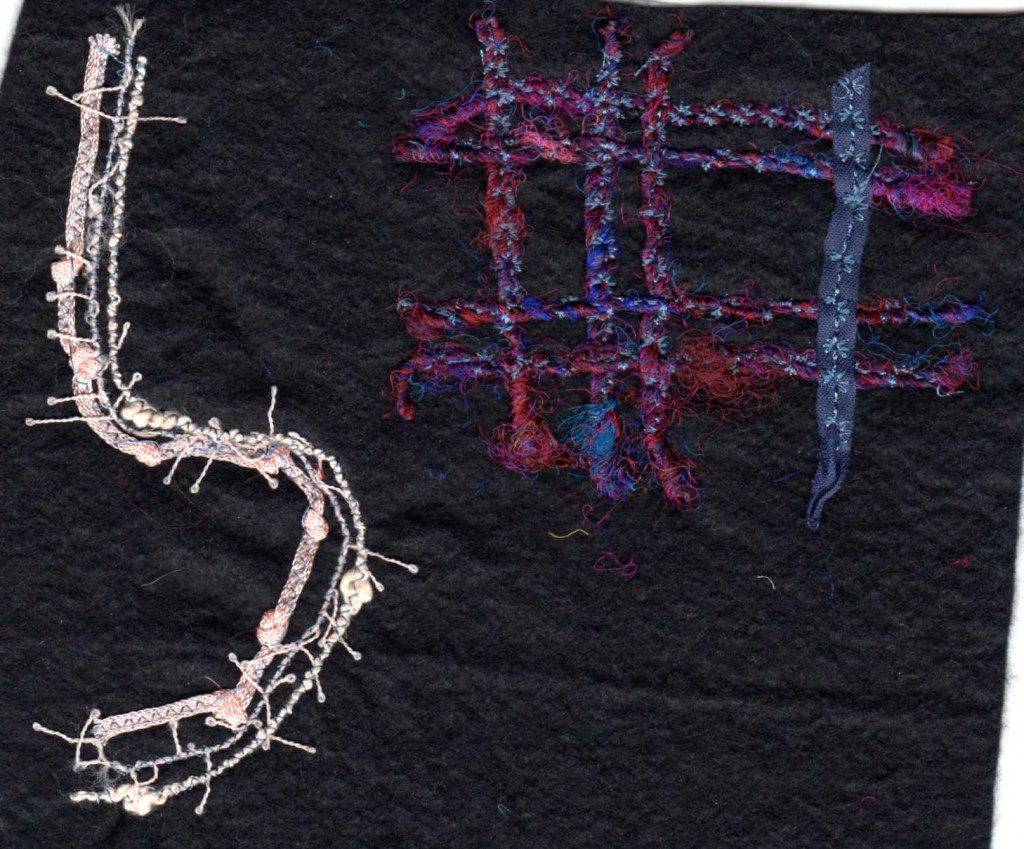 I probably needed a larger piece of stitching and more curves to achieve a real optical illusion, so this sample is only partly successful.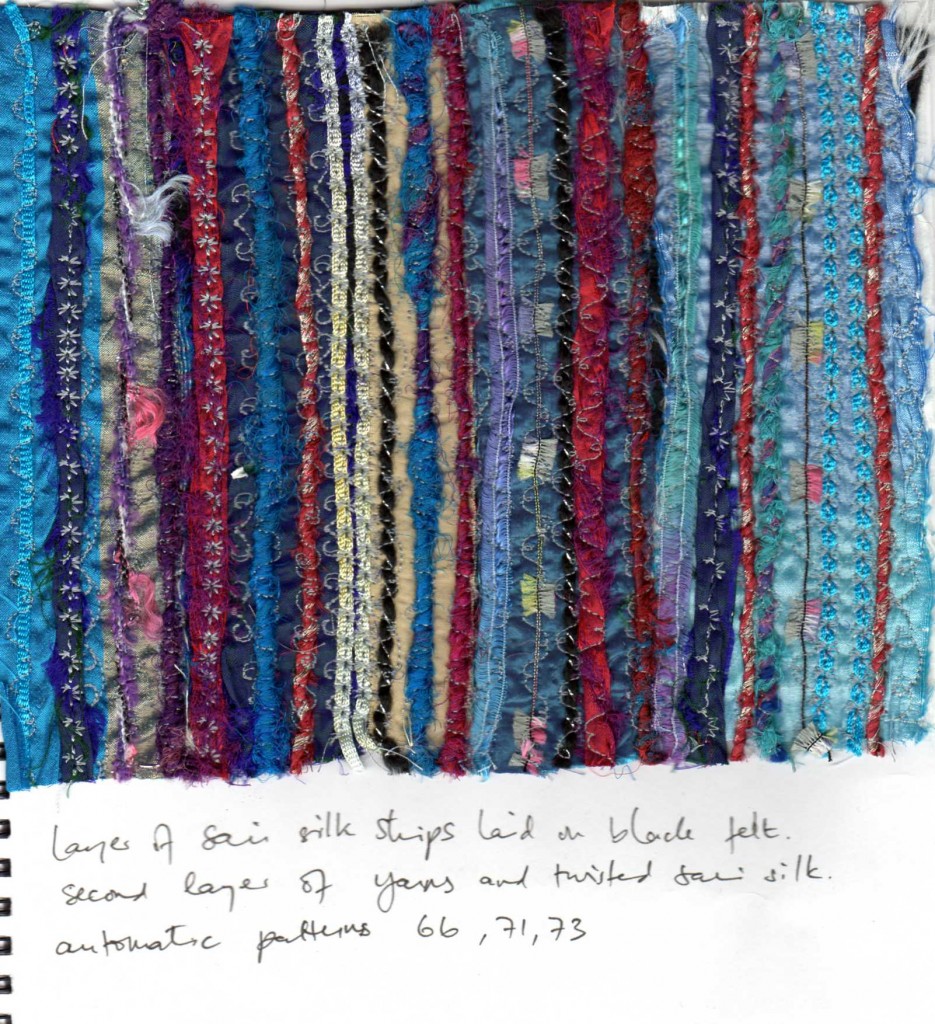 Bits and bobs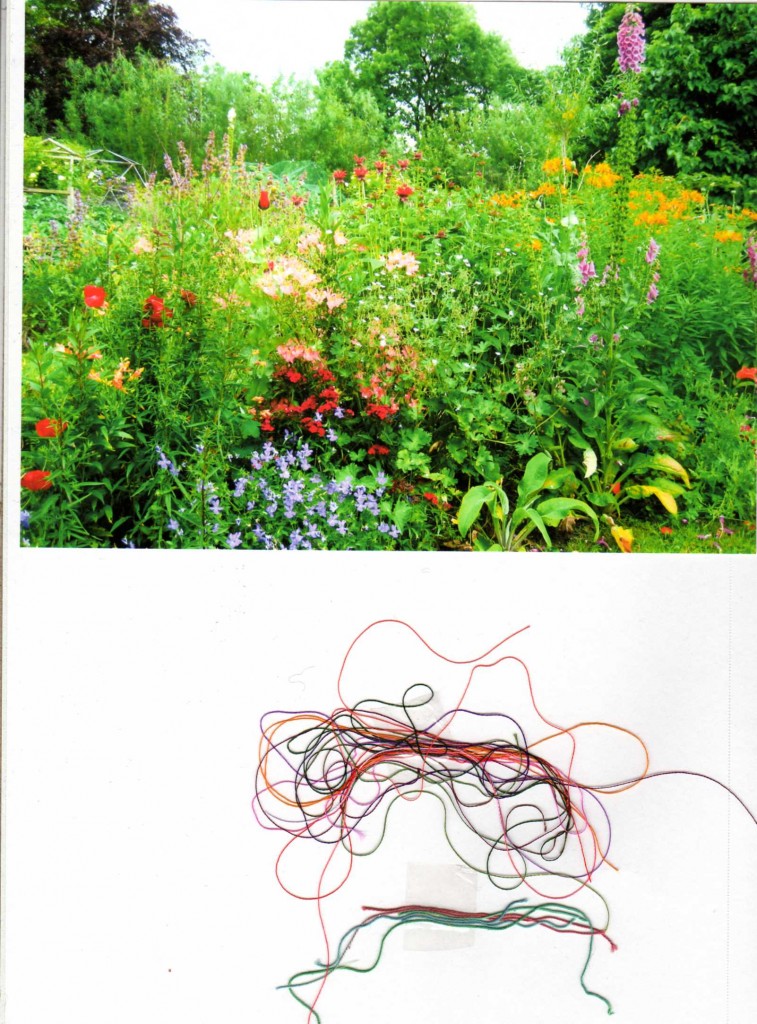 I chose an image that was relatively simple in shape and colour and although the over-riding colour is green, there are lots of different textures and shapes.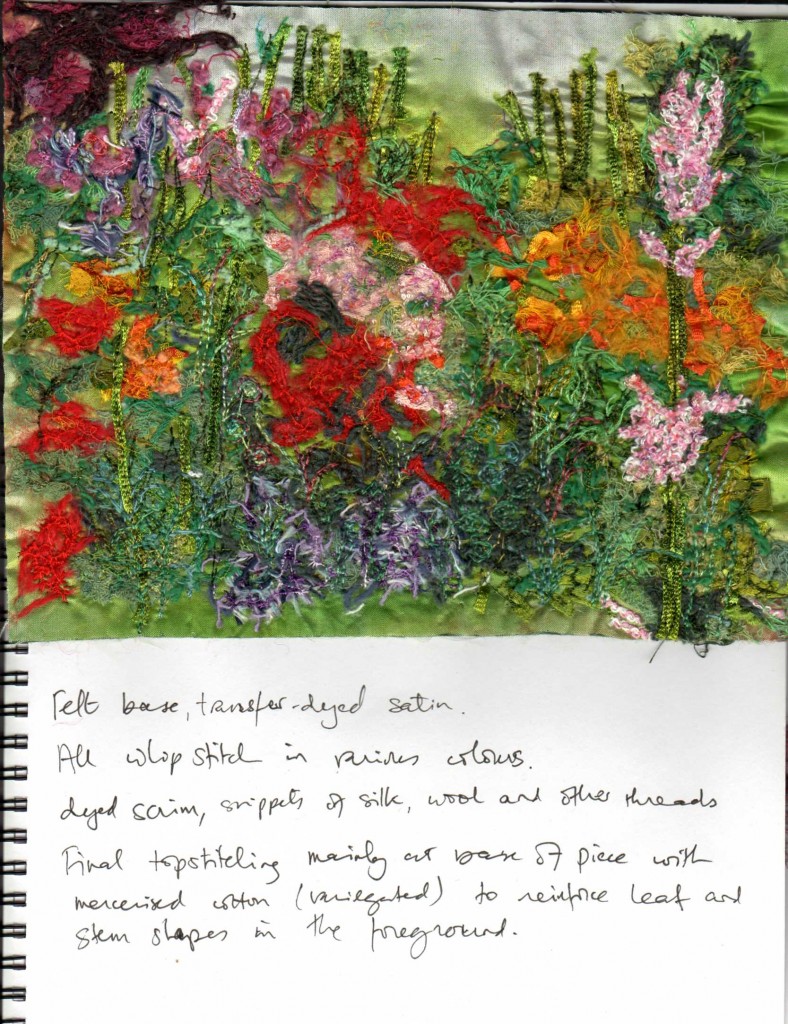 I am quite pleased with the result, but it took forever to do as I had mainly quite thin pieces of yarn and it was difficult to keep them down on the backing layer of felt as I stitched them.  I just didn't seem to have much in the way of thick yarns that might have made it easier.
Design source to inspire texture
I love this image of the lotus flower seed head and I felt it had lots of texture to get to grips with.  I spent a long time thinking about how I could stitch this – even after I had drawn it and planned the design, there didn't seem to be an obvious solution.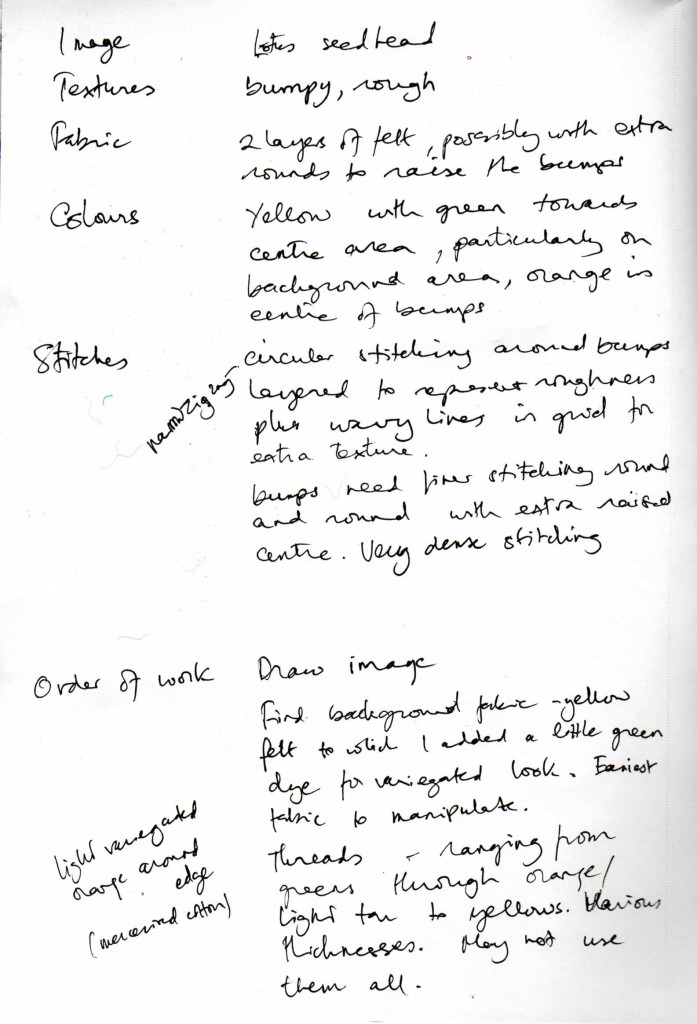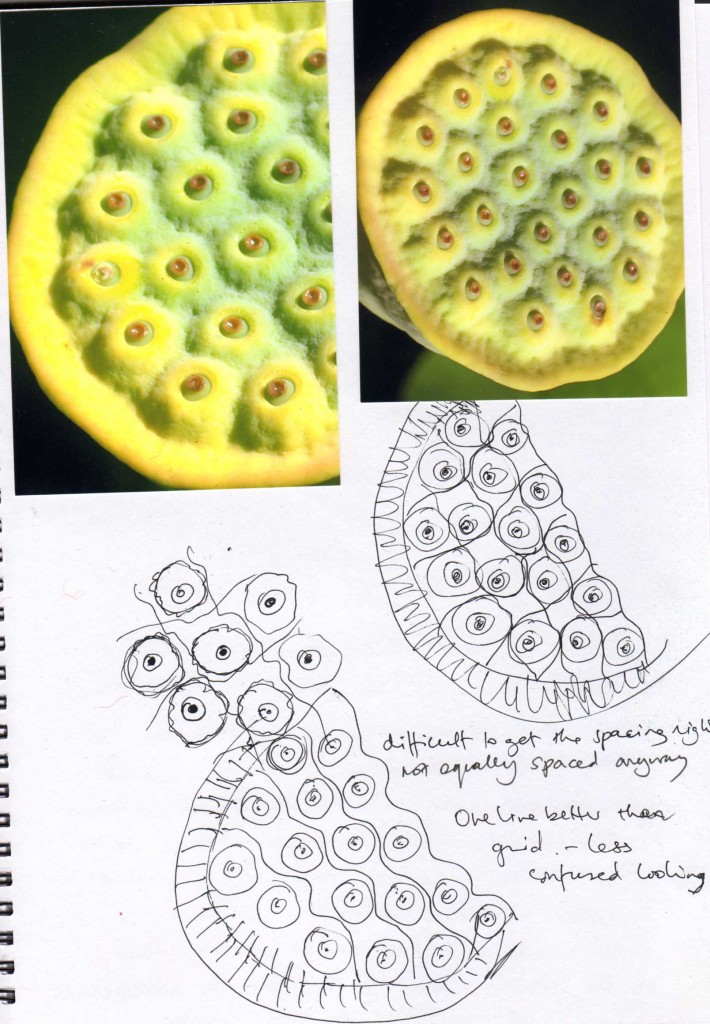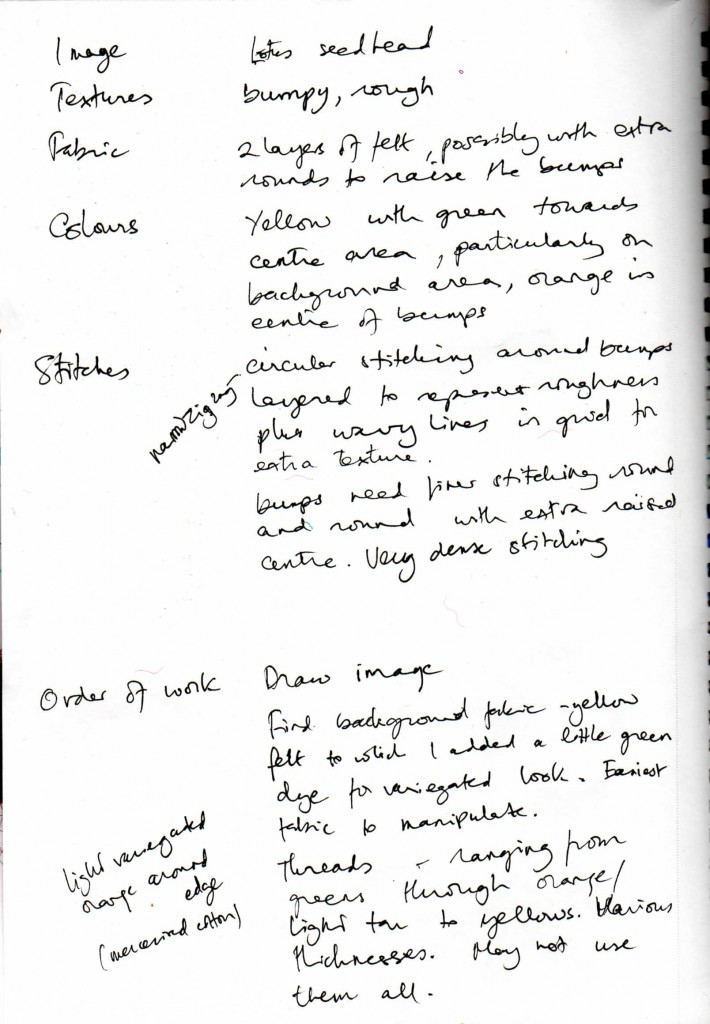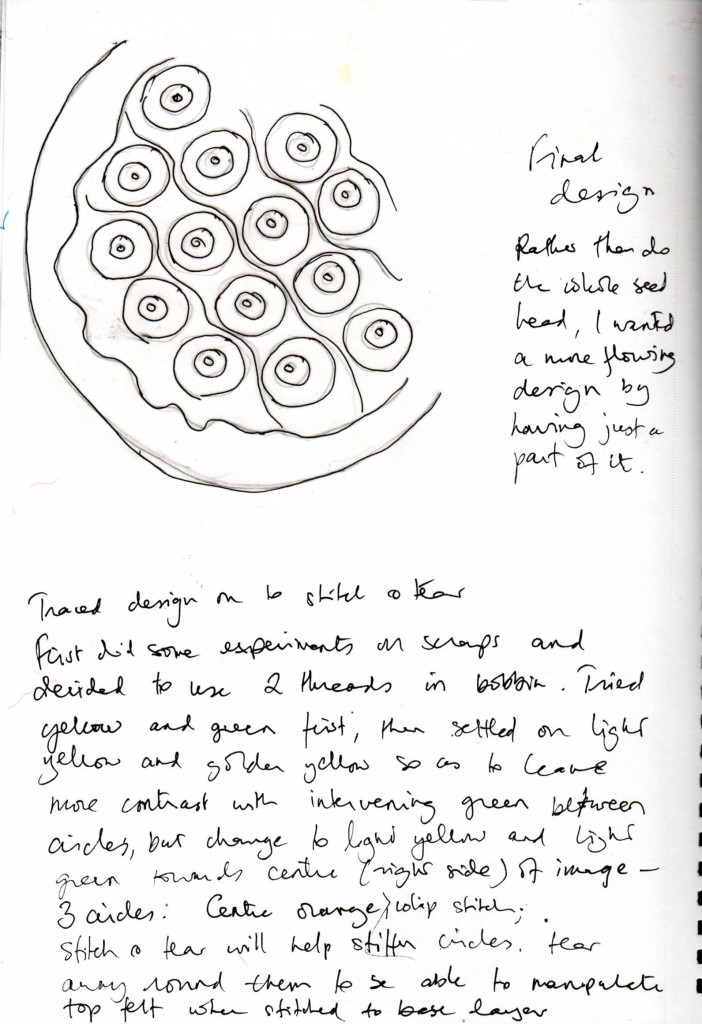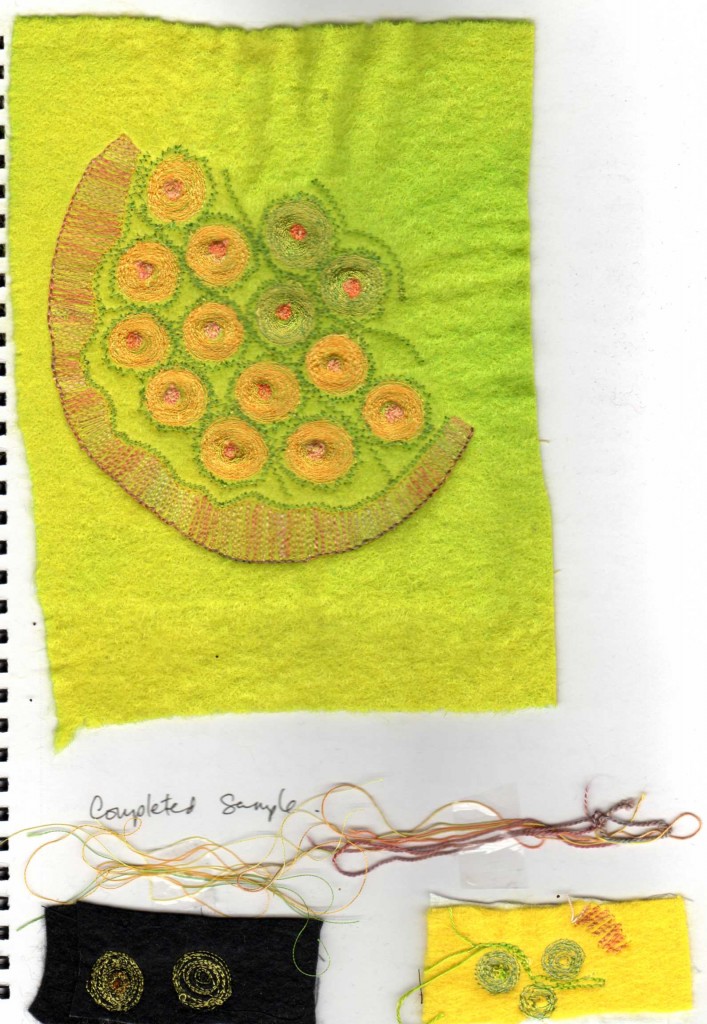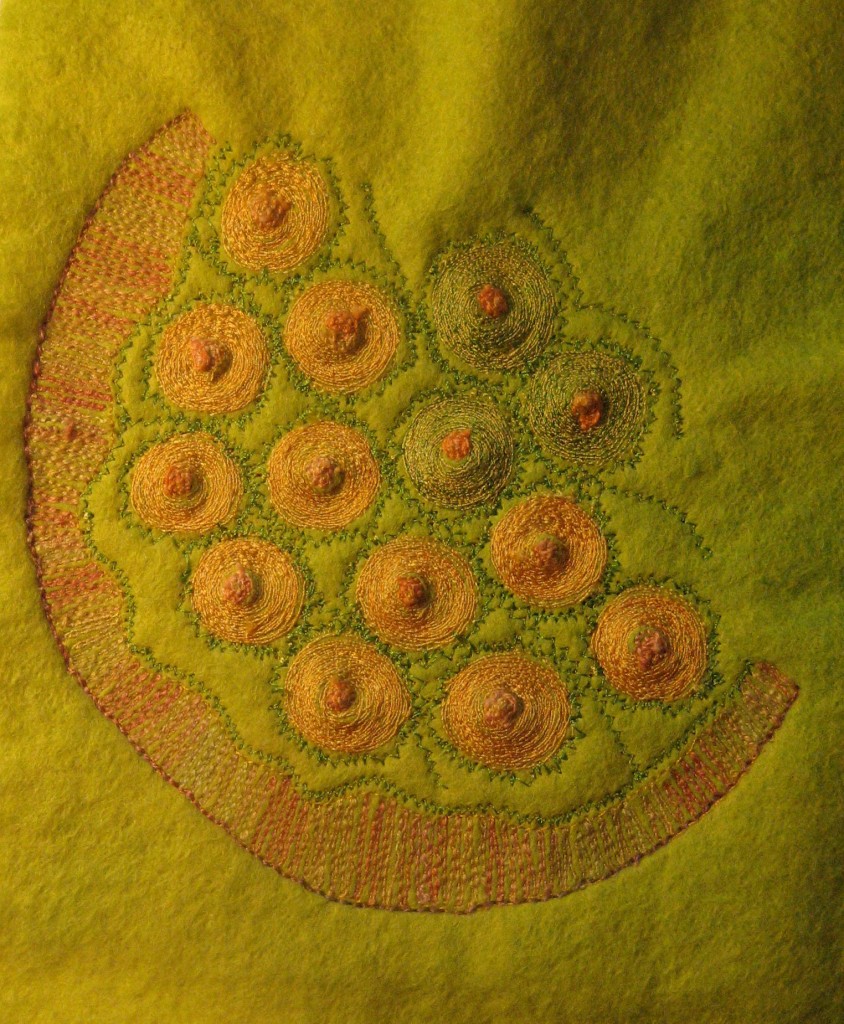 The phot shows the texture better than the scanned sample from my sketchbook.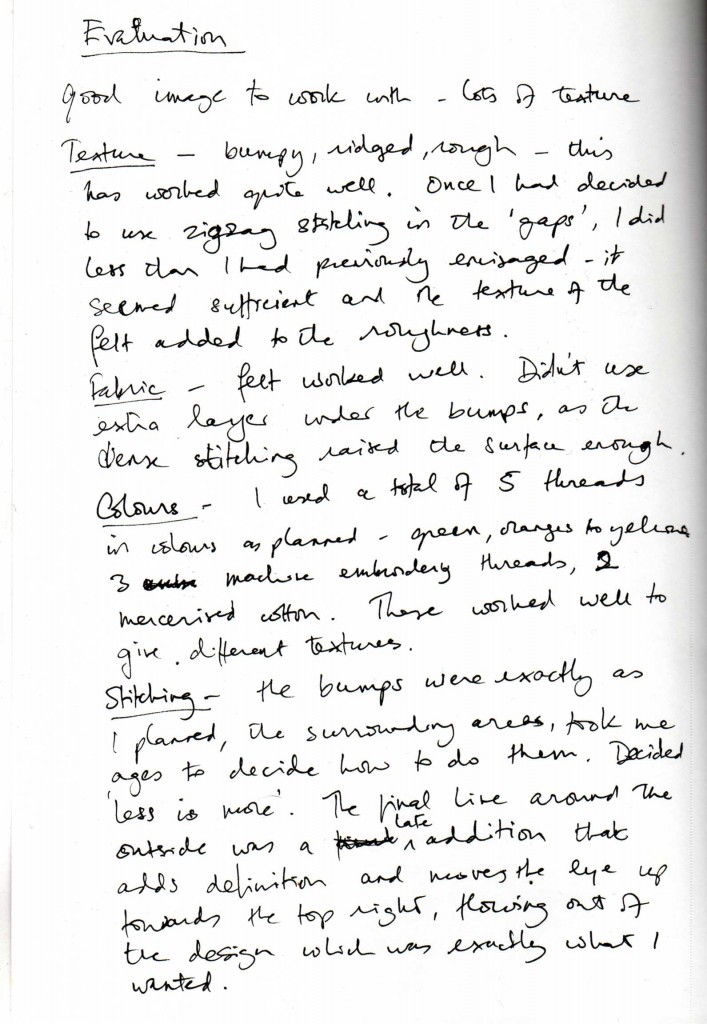 I was pleased with the result and feel it is a good interpretation of the image.  The procrastination paid off!