I loved the idea of making a shell book and, like Ineke, I found my shells  on eBay.
I wanted the book to have the feel of following the current of the sea, so I printed a series of fishes running through each page, using fabrics that reinforced this idea and adding stitching which I hope mimic the fronds of seaweed and other plants waving in the current.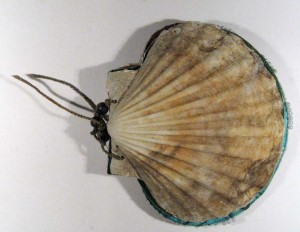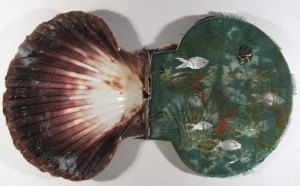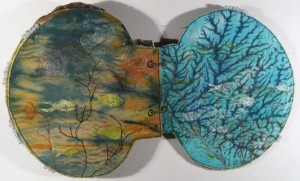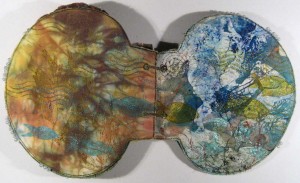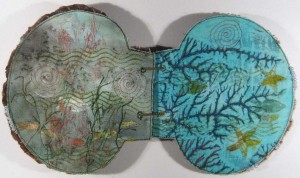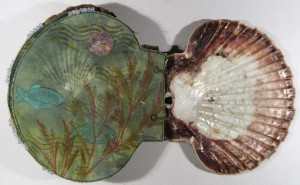 The back of this shell is so beautiful, with wonderful markings and encrusted areas.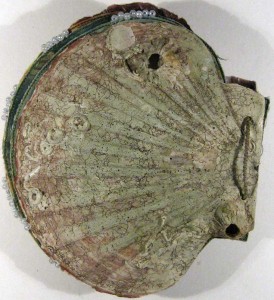 This is the final book of the course.  It has been a wonderful journey which I think is only the beginning of further creations.