These are recent experiments:
Two sketchbook pages, experimenting with inkjet print transfers using gel medium and a magazine transfer using acrylic paint and a gel plate.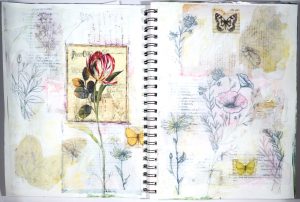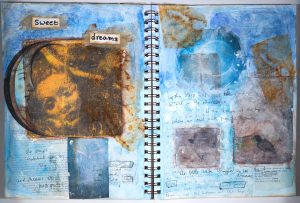 Some more acrylic canvases, with an initial page in my altered book.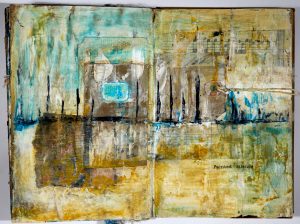 I watched a Youtube video on using alcohol inks on a gelli plate with stencils and texture.  Love the results, will make wonderful background pages.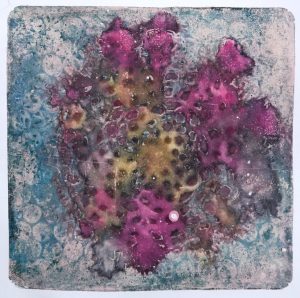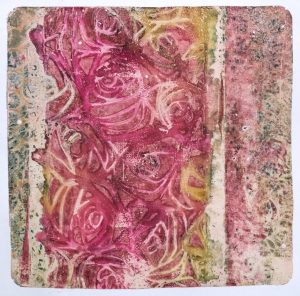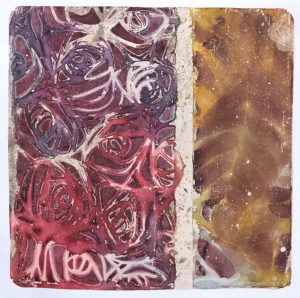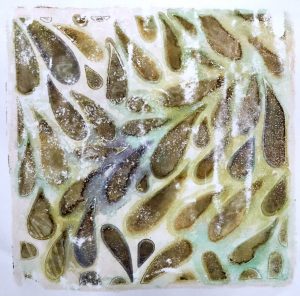 This is the first attempt when I forgot to cover the inks with a thin layer of acrylic paint which lifts them so well.