These are another two photos of the folded paper shape in chapter 8.
I played around some more with paper shapes, using circles and triangles as well as rectangles.  The last image is a plaited rectangle.
Stitched pieces
1).  The next piece is another paper napkin sandwich.  I folded it in half in a slight curve and stitched close to the fold: then cut uneven strips and twisted the whole thing. Iin the first image the two ends meet.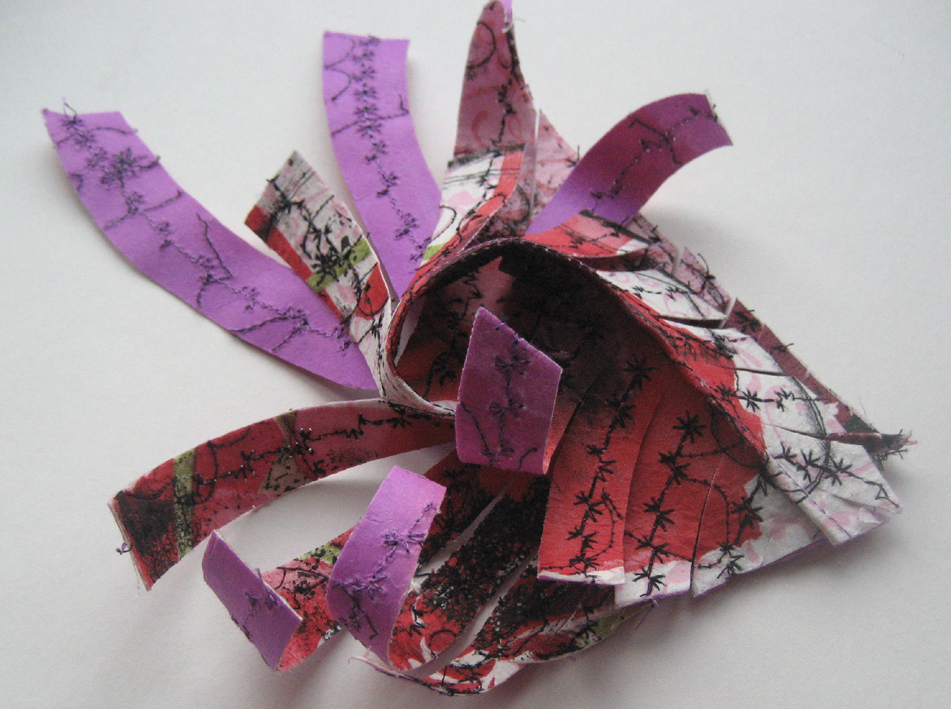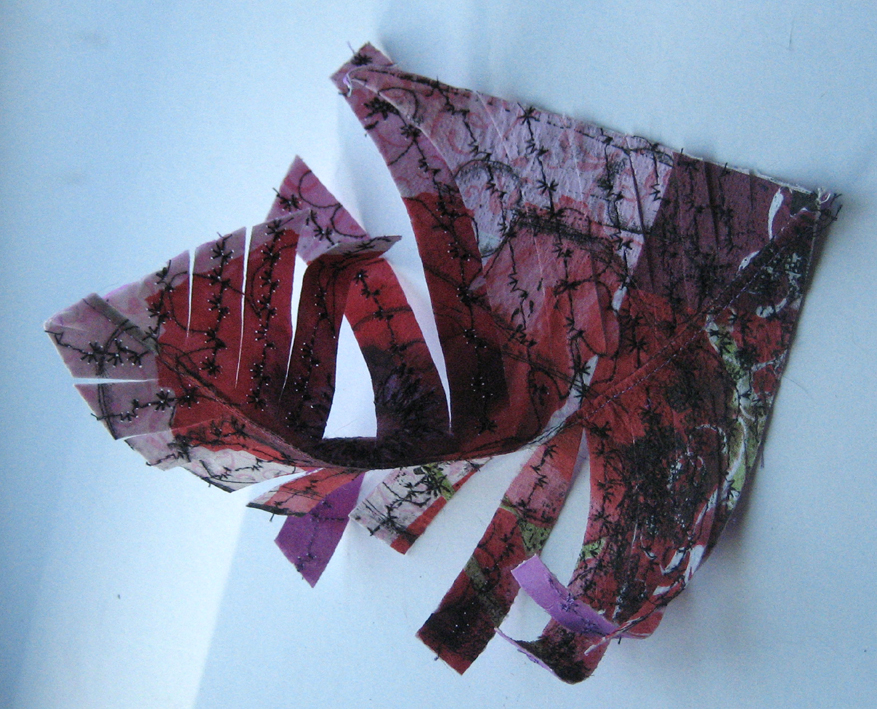 2).  The following is an experiment with wetted and then stretched mulberry bark glued to khadi paper.  It was folded and stitched along the seam, cut and the strips rolled using the back of a pair of scissors.  The mulberry bark stiffened the paper quite considerably and added a nice texture to stitch on.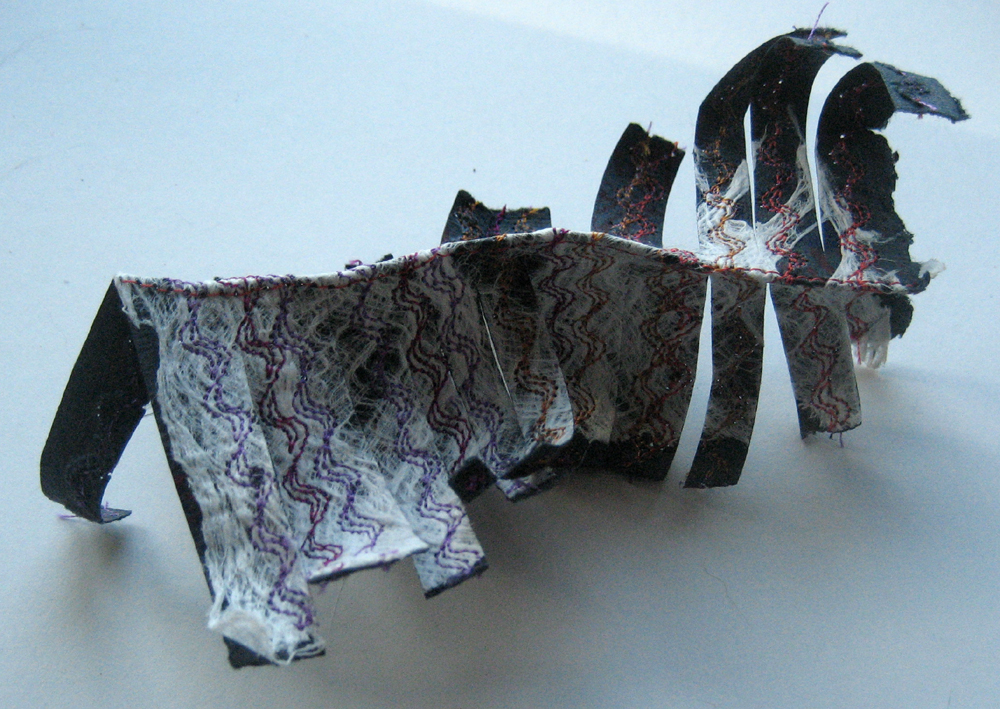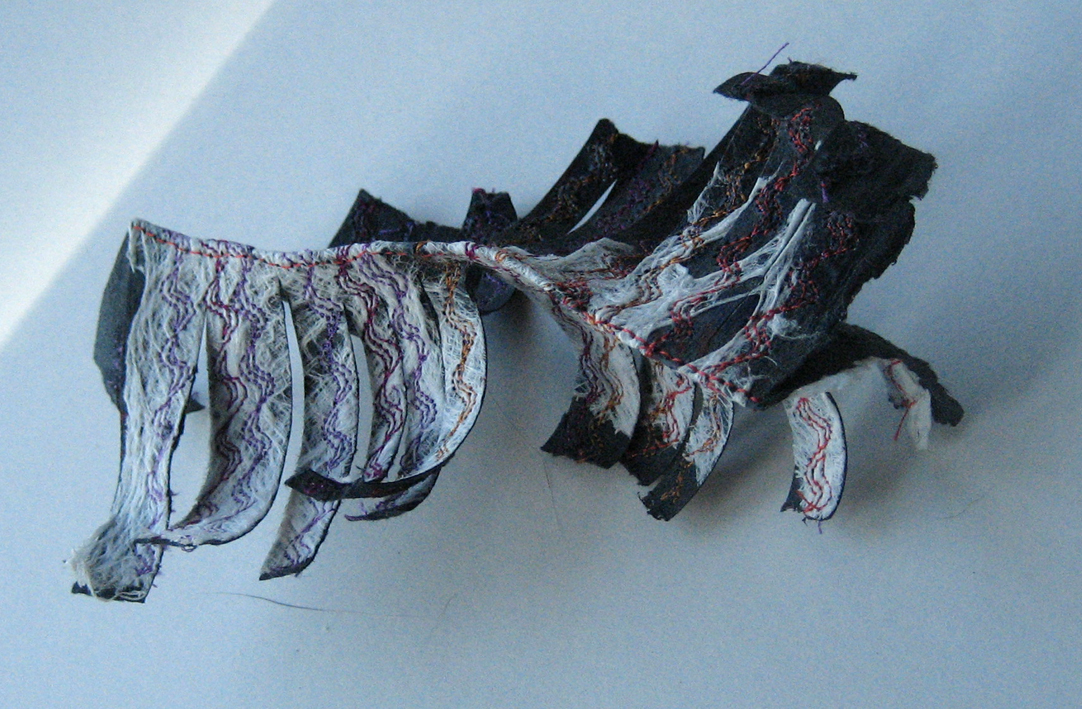 3).  Printed khadi paper cut into a bag shape, stitched and painted with acryllic wax.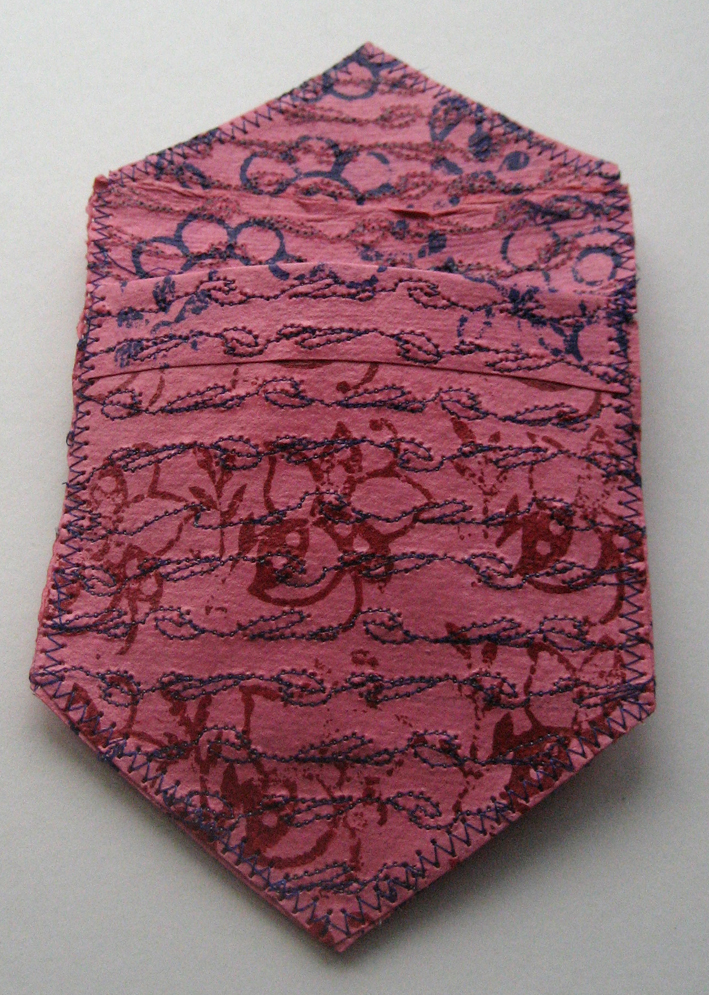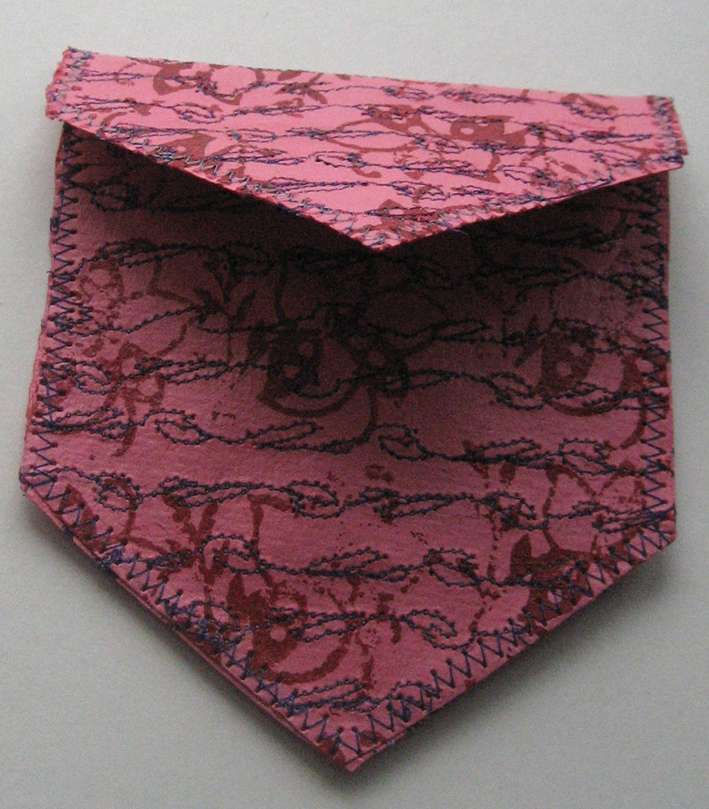 4).  I'd been using some kitchen towel to mop up paints and liked the effects produced, so when dry I sandwiched calico between two layers and then pleated this both ways before stitching the corners together to form a rough bowl shape.  I left the edges rough as I liked the rustic appearance of the piece, but they could have been trimmed.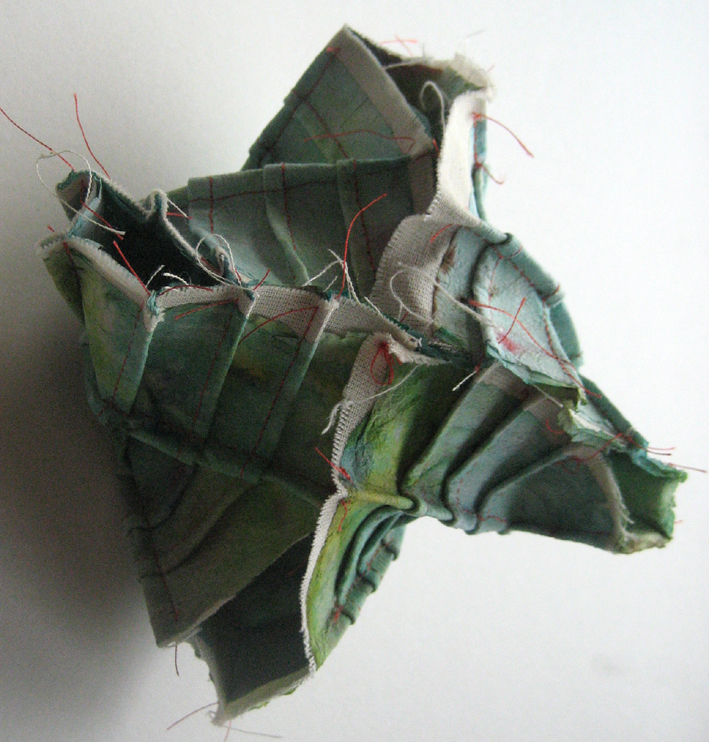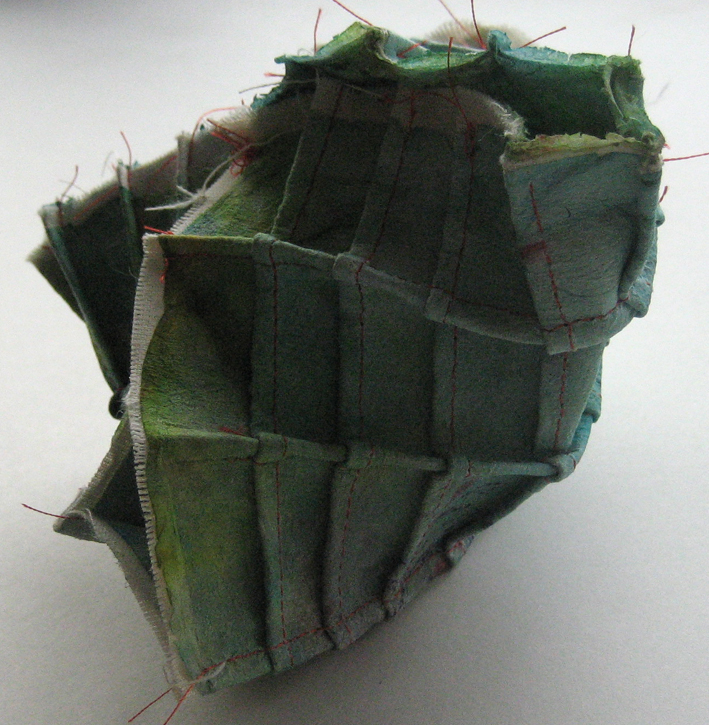 5).  As the previous piece was quite stiff,  I then used  thin layer of interfacing between two layers of paper napkin.  This made quite a flexible piece, maybe too much so as it was more difficult to manipulate into the shape I wanted. I cut some triangles out before stiching darts into the top to form the bowl shape.  On reflection, it would have been better not to have cut anything away, but just relied on the darts.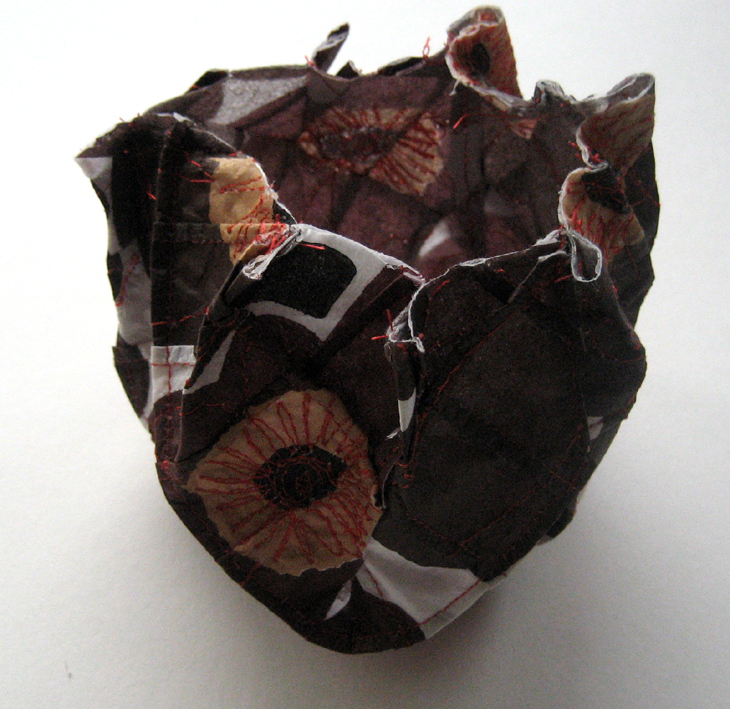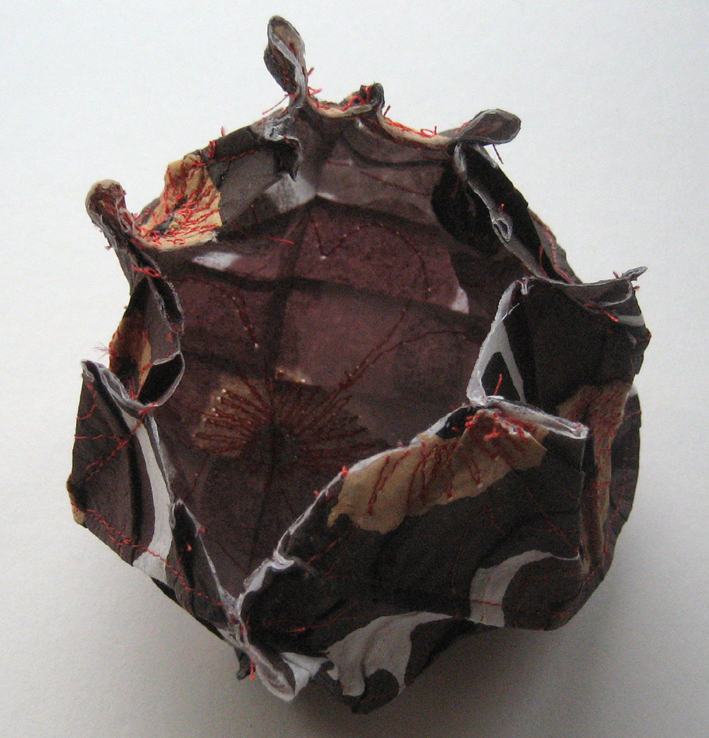 6).  The following is a circle of wire mesh lined with blue gauze, stitched with normal and cable stitched patterns.  Darts were then stitched all around the top edge to form the bowl shape.  I had heated the mesh to some degree but this isn't really visible.  I cut strips into the gauze that protrudes above the edge of the mesh.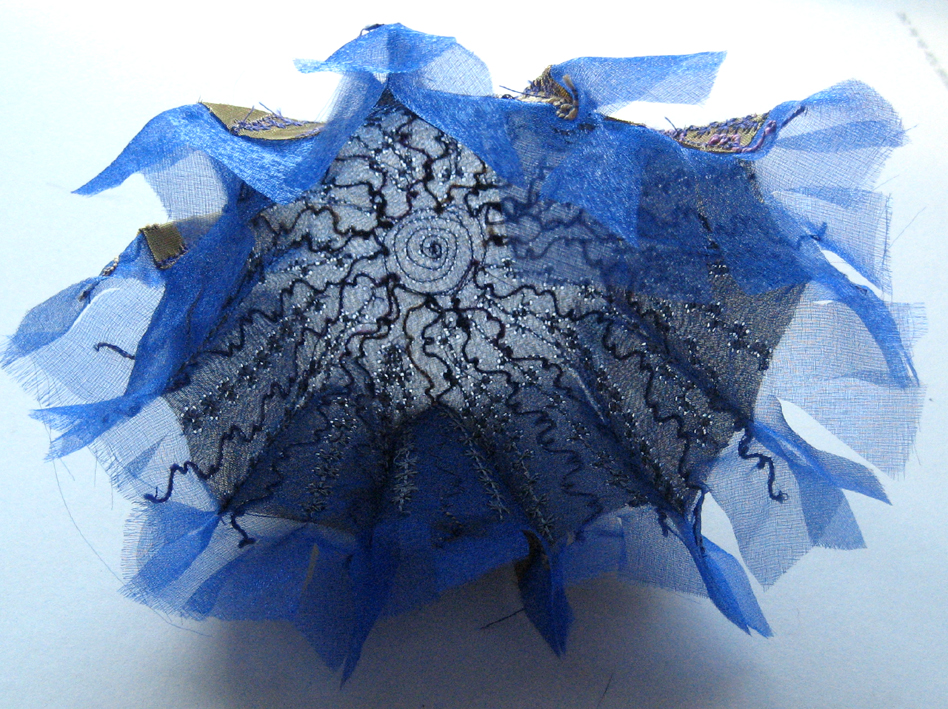 I use these two books to press leaves, flowers etc.  This is Merlin's latest prefered sleeping place!